A Visit to Sergey Obraztsov's Museum-Flat
On 20 January Maria's Children were invited to visit the museum-flat of Sergey Obraztsov, talented actor and stage director, founder of the unique puppet theatre and its changeless leader for over 60 years.
Sergey Vladimirovich had been living in Glinishchevsky lane since 1937 till the end of his life. This museum was founded at the initiative of his wife and children, so the interior has been completely conserved and some traditions which the family used to keep in the host's lifetime, are still supported.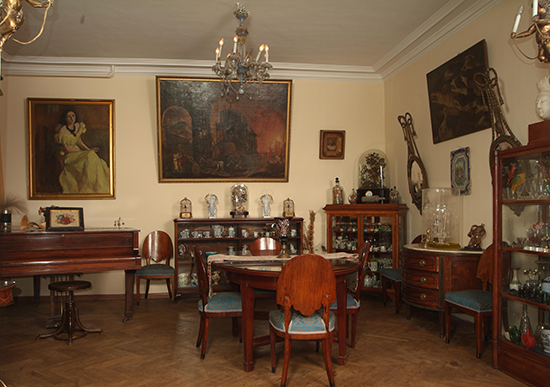 The kids from the Family Care Assistance Center "Sputnik" visited the sitting room and the "Mirror-world" – a room into which a mirror-door leads. They got a view of unusual objects, such as puppets, traditional toys, masks, exotic and old musical instruments, paintings. As the guide told us, this collection was gathered by Sergey Obraztsov during his trips around Russian cities and many overseas countries because all his life he sought an opportunity to develop the art of puppet theatre, tried to keep national puppet performance traditions. The young guests were shown to five types of puppets, differing by the means of manipulation.
We thank the museum staff member Lora Anatolievna Kareva for invitation and interesting excursion, and hope to continue our acquaintance.