2010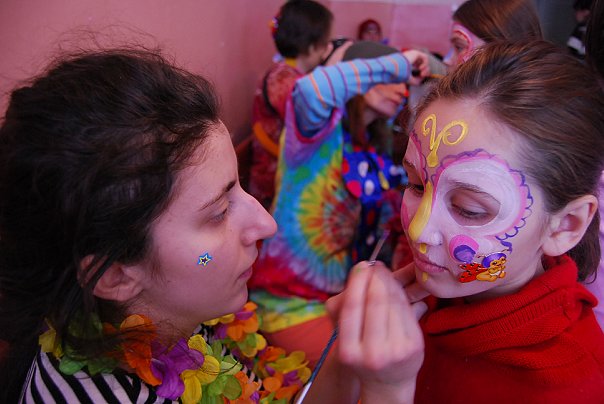 From January 28 to February 2, 2010 our traditional trip (the 4th one) to Beslan and Vladikavkaz took place. We had clown shows in Raduga boarding school in Beslan and in Khury Tyn orphanage in Vladikavkaz. We also painted a wall in Raduga and, of course, had a good time with our dear children from the school No. 1 who are in the 7th class now.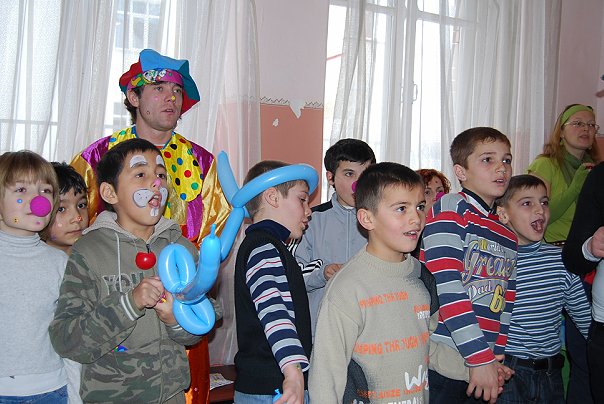 The trip was financed by UNICEF and with donations collected at the New Year's Fair.Nadezhda Guriyeva kindly hosted our big noisy group, and we are so grateful to her. We also thank the school administration and especially Lyudmila Dzutseva, Director, and Olga Vlaskina, the teacher of 7B class, for the warm welcome, and Vissarion Aseev for organizational assistance.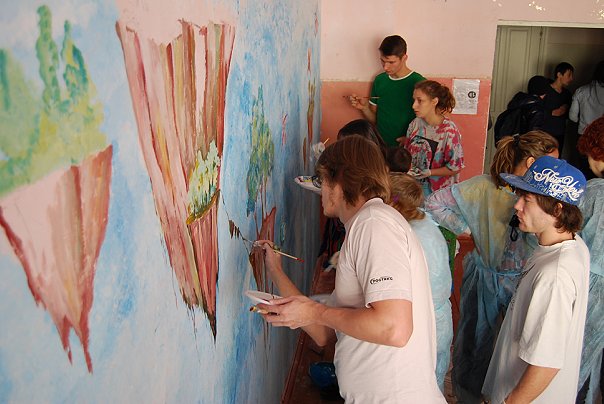 Immediately after the arrival on January 28, we went to Raduga boarding school where we had two-hour clown performance. Vanya Antonov and Masha Zemlinskaya played with children in a large circle, Sona Stepanyan, Ira Baranova and Zhenya Mayatskaya made face painting, everyone had fun.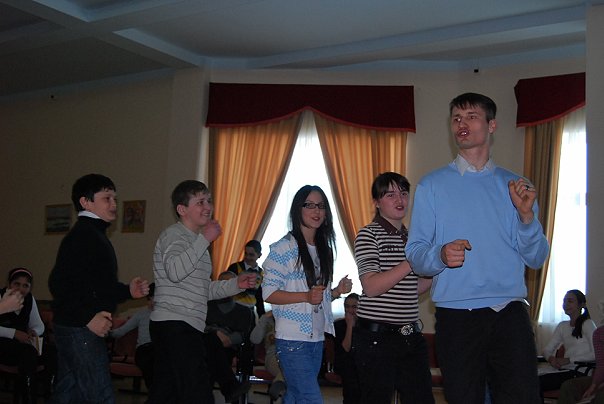 Oksana Yushko and Seryozha Korolev made photos and videos of this event to make a gift for the boarding school children.
The next day we painted a wall in the playroom, where performance took place the day before. We hope the kids enjoy a huge panel with flying islands, especially because some of them took part in this creative process.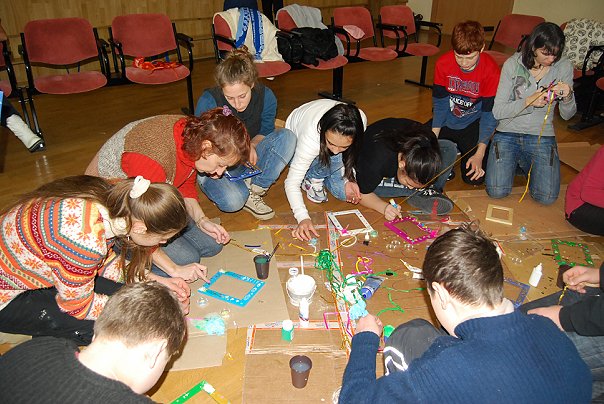 On the same day, we made a clown show in Khury Tyn orphanage in Vladikavkaz, which we also visit for a long time and are always warmly welcomed.
Saturday and Sunday we spent with our dear children from the school No. 1. Ira Baranova conducted a game training, amazing and interesting as usual. And after having lunch with traditional Ossetian pies, Sona Stepanyan and Ruslan Lartsev conducted a workshop on glass candlesticks painting.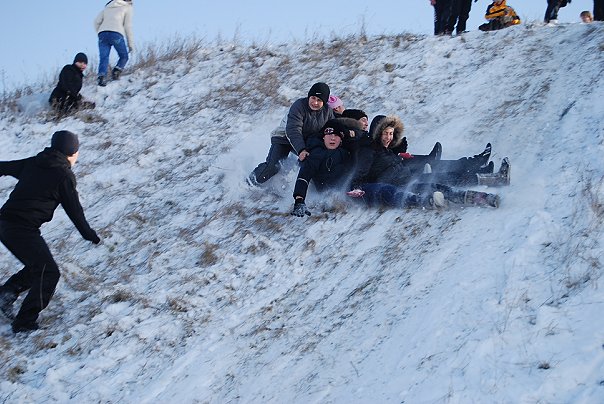 We passed the candlestick to each other admiring the artwork and the candle flames, and everyone got their own candlestick. On Sunday morning, the children decorated photo frames and then put in the photos taken on the first day. We placed the frames on a wooden base and made a beautiful panel, which we presented to the boarding school. After lunch, we and the seventh graders were riding on snow slides. And in the evening, we celebrated Nadya Varaksina's birthday.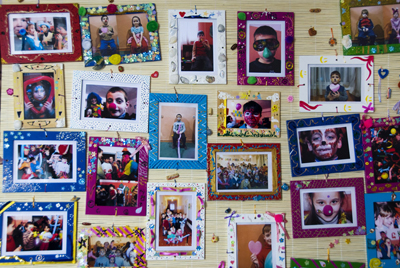 On Monday we presented our panel to Raduga boarding school, laid the flowers in the old school and the memorial cemetery, and were ready to go home, but due to the fog covering the whole city our flight was delayed. On returning to Nadezhda Guriyeva's house, we tried to make good use of the forced delay, and this time Ira conducted a training for us, which was interesting and useful, since we needed to better understand and discuss the impressions of the trip.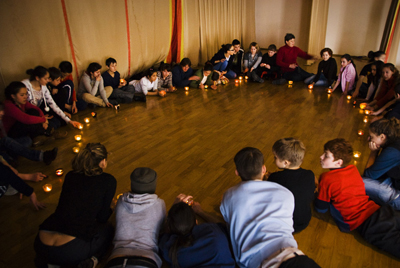 Many thanks to all our wonderful volunteers participating in the trip: Ira Baranova, Vanya Antonova, Ruslan Lartsev, Masha Zemlinskaya, Zhenya Mayatskaya, Pasha Avdoshina, Andrey Nikitaev, Bela Shakhmirze, Kristina Cherenkova, Zhanna Novikova, Oksana Yushko, Nadya Varaksina, and Petya Baranov, our youngest volunteer!
Photo by Oksana Yushko and Sergey Korolev. See more photos in our Vkontakte group.