2012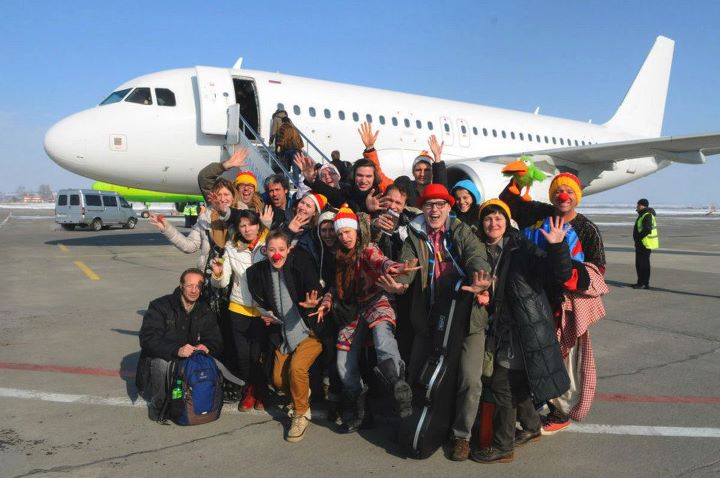 On January 24-29 volunteers of Maria's Children Arts center – artists, clowns, actors and just friends – paid a new visit to Beslan. For several days the School №1 hosted various workshops (this time not only for pupils but also for teachers): painting a huge mural, modern dance, clowning and juggling, balloon-modeling and cardboard town building, theatre improvisation and games, water make-up and t-shirt coloring, talks on architecture and first aid training.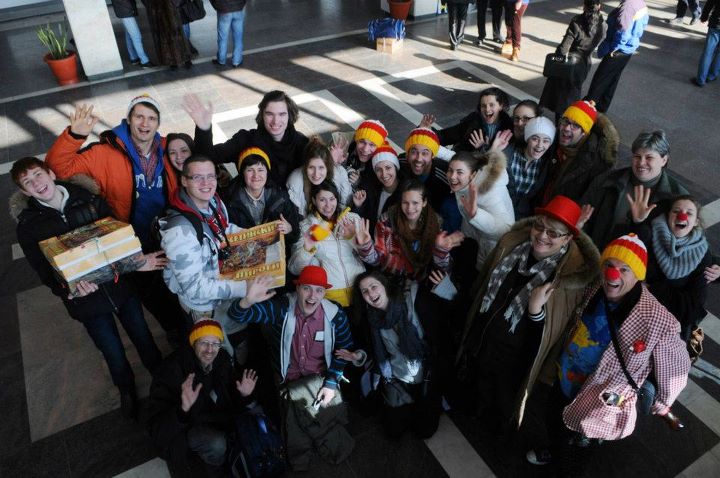 On the fourth day the children and the guests enjoyed participation in a collaborative amateur performance that showed how many things one can learn in just three days and that once established friendship between the Beslan and Moscow children has been growing from year to year, becoming stronger due to the common cause.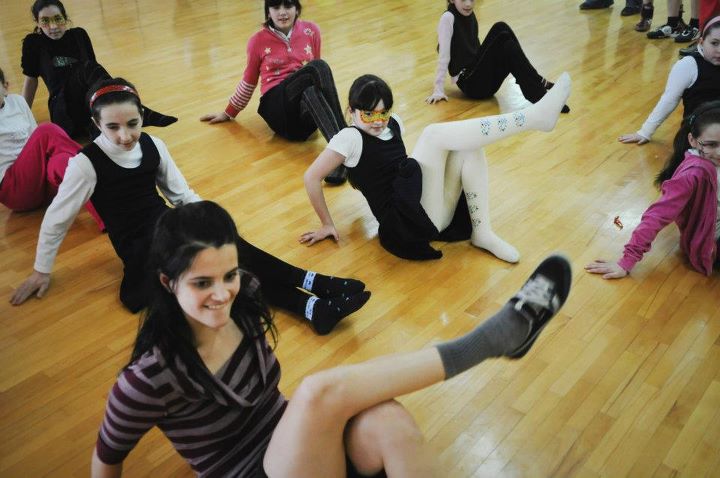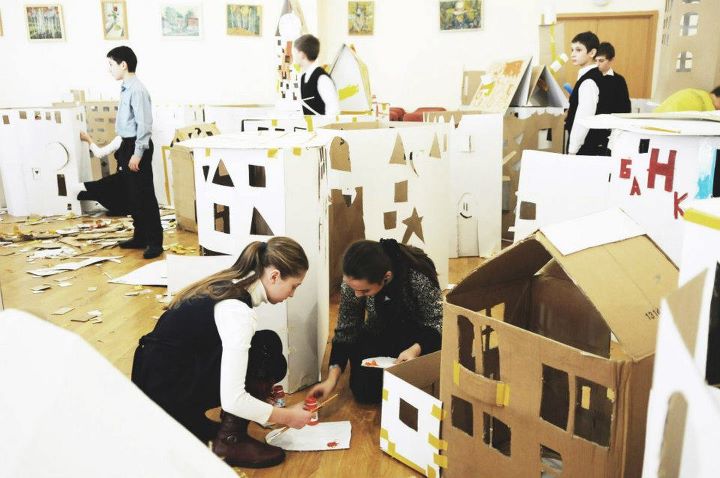 Together with the high school students we paid another visit to the "Hury Tyn" orphanage in Vladikavkaz. By efforts of our painters and pupils, two huge walls in the school canteen acquired a fairy-tale look: snowy mountains lie behind small cute houses, guarding and inspiring its friendly inhabitants.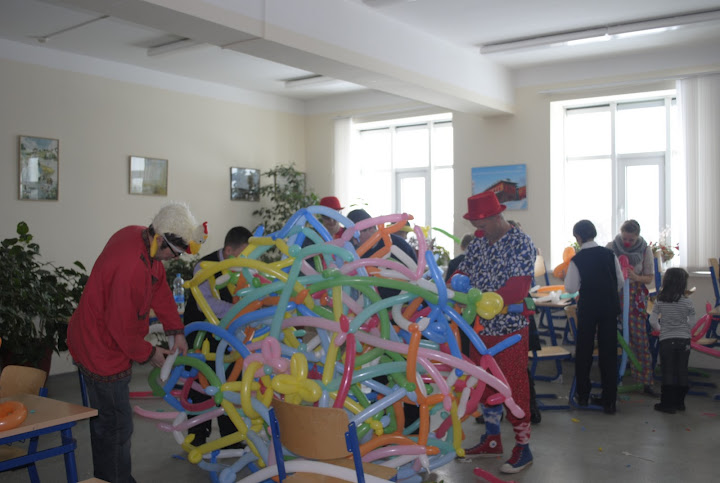 Our volunteers' visit is only a part (though the brightest) of the Beslan children support project. We have also provided financial support to the school Memorial Museum, the school's urgent needs and it's medical center. Moreover, a significant sum was transferred for a two-month treatment of Fatima Dzgoeva, the girl who suffered from the terrorist attack in 2004. We are planning to prolong Fatima's stay in a German clinic in order to achieve improvement in her grave conditions. We also plan to continue a series of first aid trainings for high school pupils and teachers, as well as to invite third-year pupils in our summer camp. And, of course, to come back again and again to our dear friends in Beslan.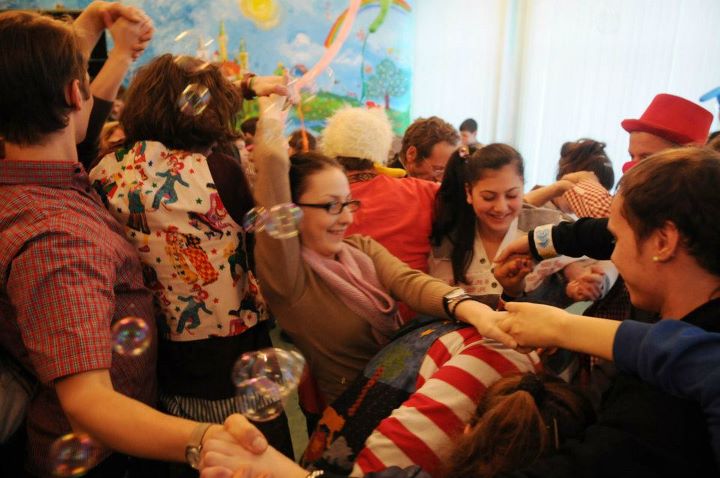 Let us remind you how the Beslan children support project began: in 2007 by the initiative of our children we made our first trip to Beslan and since then we keep going there with our friends, sharing our artistic skills with kids during different trainings and creative workshops. The Beslan children also participate in our programmes – summer and spring adaptation art camps.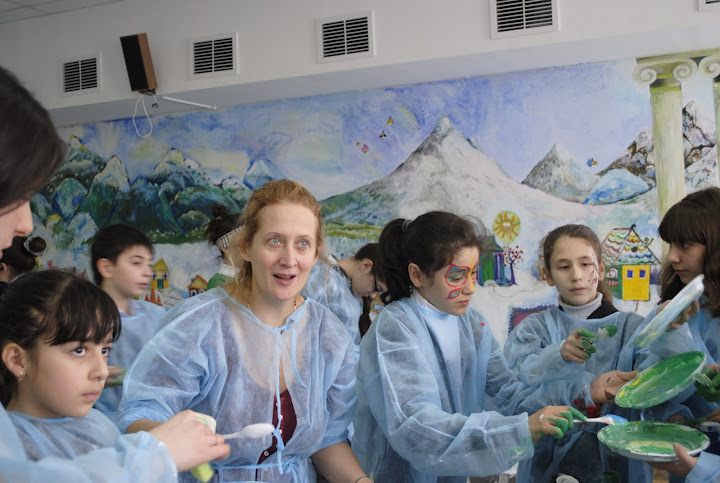 This year a lot of people helped to organize this unforgettable trip to Beslan. The money was raised by Elena Rogozhina, Karina Boldri and Olga Makharinskaya in London at the Chance for Life Charity Ball (Olga herself took part in the trip and held a series of lessons on architecture). Significant financial contribution was aslo made by "TBB Leasing" company for which we thank Dmitry Zakhovayev, Anna Drozdova and their colleagues. This time we received a really great support from the "Kuban Airlines" who gave us a big discount on our tickets. The "Vladikavkaz" hotel also provided a part of our group with a minimum-price accomodation.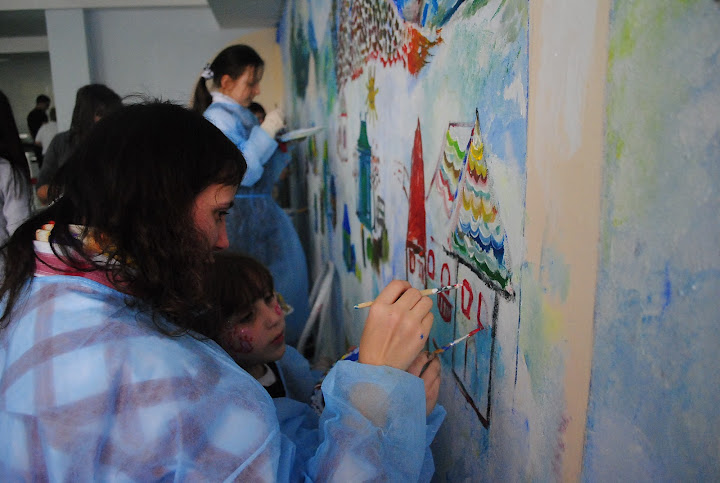 And our dear Beslan friends – Nadezhda Gurieva and her daughter Ira – kindly welcomed our 10 volunteers - the rest of the group. Nadezhda Ilyuinichna is a teacher of history; she always helps us with arranging our visits and workshops. We are also very grateful to the school Principal Ludmila Petrovna Dzutseva and the administration of the Ministry of Education of the Republic of North Ossetia – Alania A.Ogoyev, V.Totrov, B.Gobeyev for their trust and fruitful cooperation. We thank the Director of the Russian Theatre in Vladikavkaz Vladimir Uvarov and his actors for giving a charitable performance for the Beslan pupils and members of our group.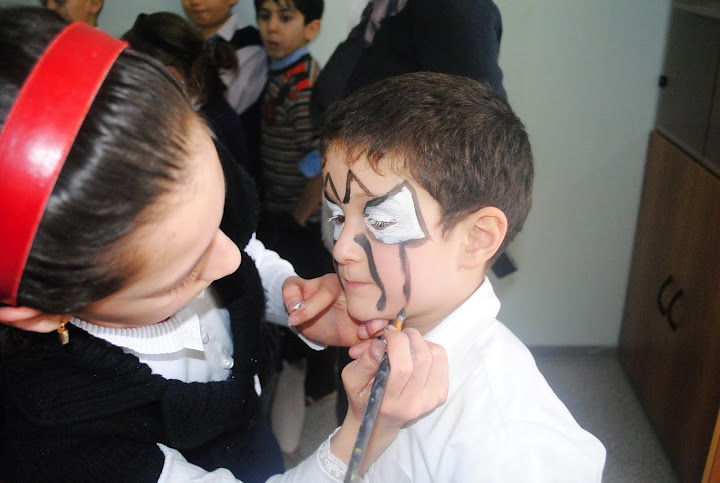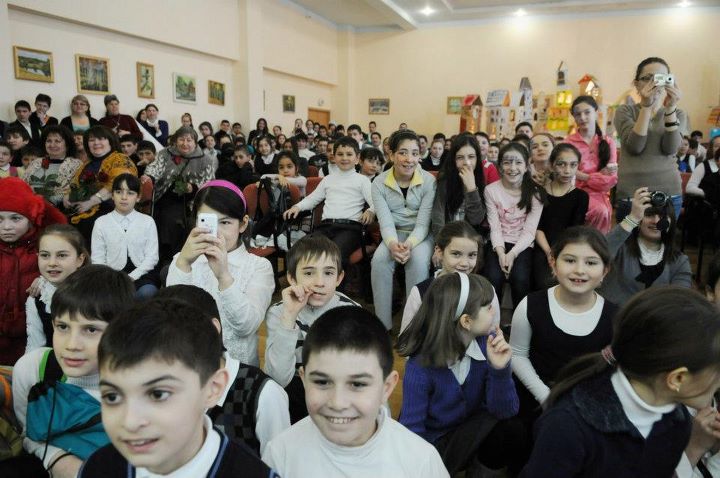 Thank you, our dear volunteers – Rodney Daly (Chip), Andy Emeritz, Pablo Reboleiro, Marta Alonso, Sergey Gerasutenko, Olya Eliseeva, Masha Dermicheva, Sona Stepanyan, Ruslan Lartsev, Aslan Gaisumov, Oksana Yushko, Masha Zemlinskaya, Sasha Richards, Vanya Antonov, Lesha Golubkin, Yulia Kletchina, Nadya Varaksina, Zhanna Novikova! And many-many thanks to our dear Beslan friends, children and grownups – 'Az dau uarazyn!'