2015

Our motley team
On 5-10 April our team volunteered at the school №1 in Beslan again. It was already our NINTH trip to our beloved students and teachers! Volunteers (up to 30 people!) came not only from Moscow but also from afar: Chip, Steven, Naomi and Donna – from the USA, Pablo and Martha – from Spain, Ginevra and Italo – from Italy, and for many it was not the first time in Beslan.


Painting on the walls in the gym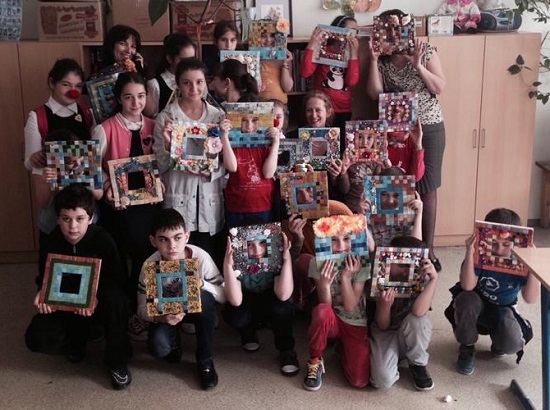 At school all the children were offered master-classes on painting and mosaic, clowning and juggling, contemporary dances, games and masks,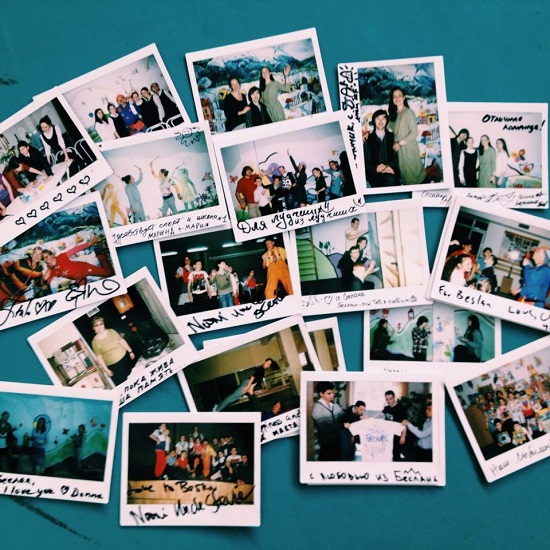 book-making and photography,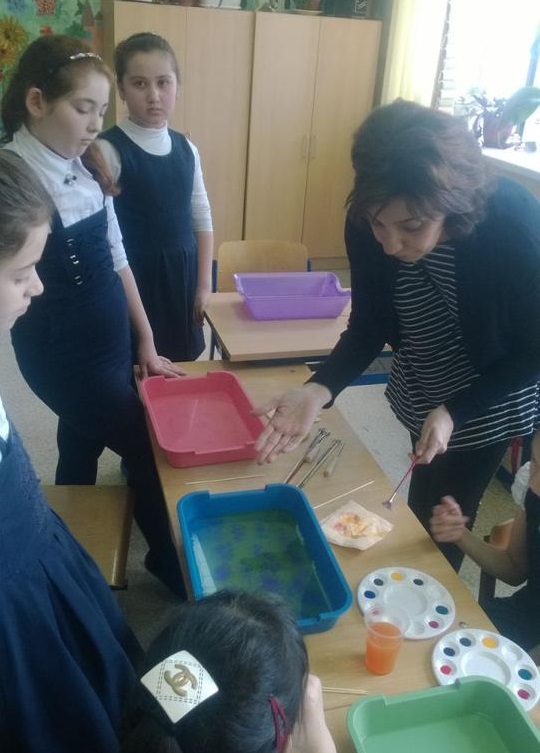 T-shirt decorating and ebru.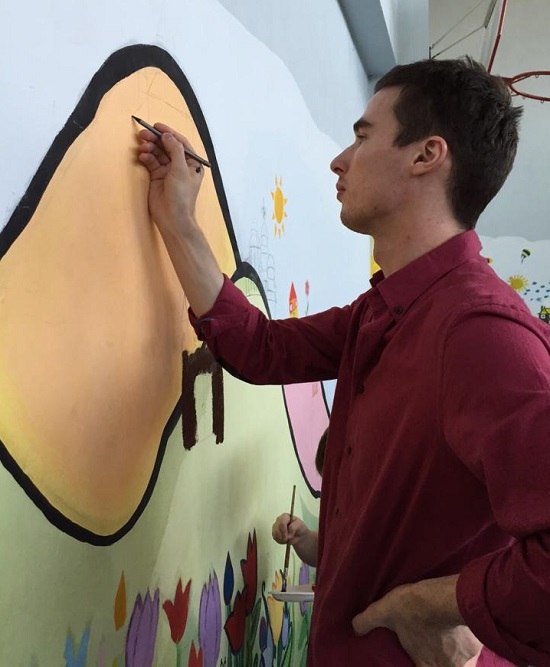 We also continued wall-painting in the school gym and, as a cherry on the top of a cake, these days were crowned with an amateur concert in which the students showed what they had learnt during master classes as well as their own performances.
As usual, we also visited children in the orphanage in Vladikavkaz. A bit later a film about this trip will be available.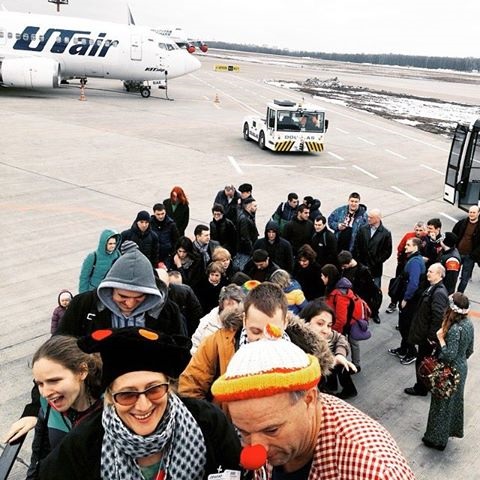 We heartily thank Nadezhda Gurieva, Elena Ganieva and all the school administration for such a warm welcome, and UTair avia-company for discounts.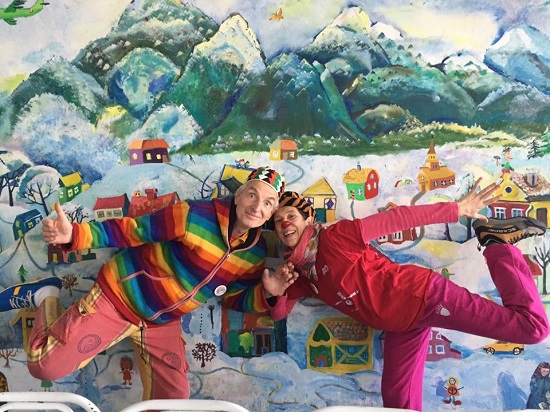 Thank you, our dear staff members and volunteers: Naomi Shafer, Stephen Stearns, Rodney Daly (Chip), Marta Alonso, Pablo Reboleiro, Italo Bertolasi, Ginevra Sanguigno, Donna Kaminski, Vika Kotsoeva, Artur Bondar, Oksana Yushko, Alina, Olya and Anya Eliseev, Nadya Varaksina, Lesha Stroev, Lesha Golubkin, Galya Petrova, Yulia Klechina, Anya Smetanina, Zhanna Novikova, Yasin Omar, Stepan Tarasov, Serezha Shuldikov, Andrei Morozov, Kristina Cherenkova, Kristina Deeva, Pavel Belyakov!