Winter Holidays 2012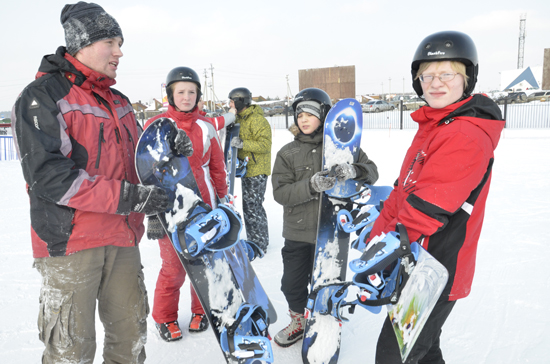 On February 14-18 our annual winter adaptation holidays took place at the "Sorochany" resort.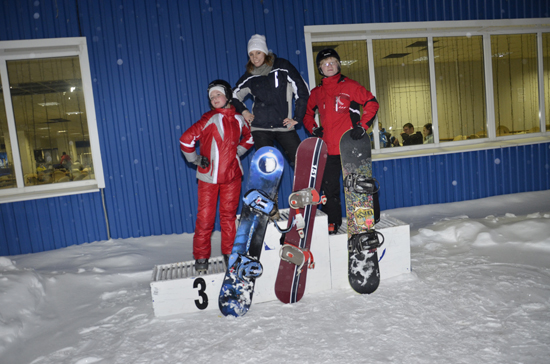 The camp hosted 15 children from the special correctional boarding school №4 and 5 children from the boarding school №28 as well as our dear volunteers and staff members.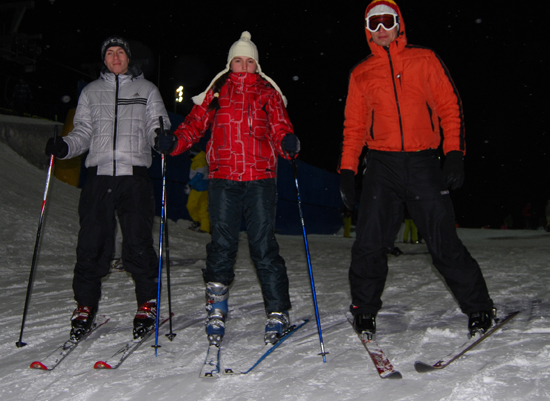 This camp wouldn't have been possible without financial support from the Coca-Cola company, the group of companies "Center of Financial Technologies" and funds raised at Christmas charitable fairs. We express our gratitude to "Sorochany" resort for a tangible discount and excellent service.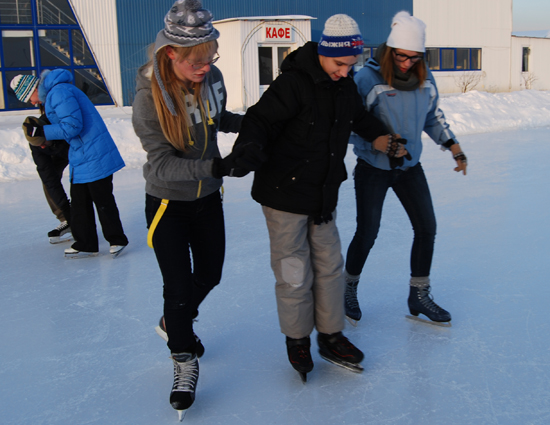 For almost 5 days children mastered snow-board riding, alpine skiing and skating. For many of them it was for the first time!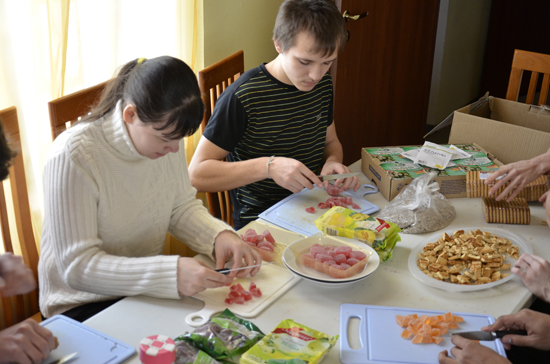 The winter camp is intended for senior school students who will very soon enter an adult life.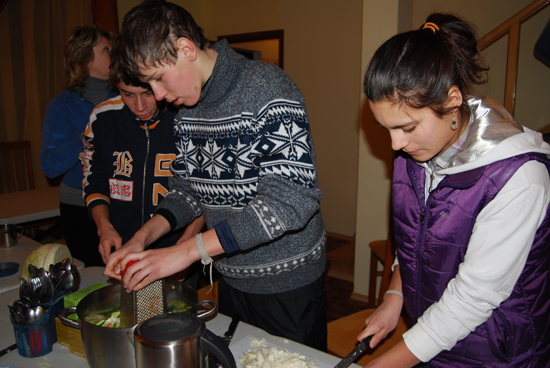 The children learned how to do the cooking under the guidance of experienced cook Vera and their teacher Olga, washed dishes and were indeed very helpful.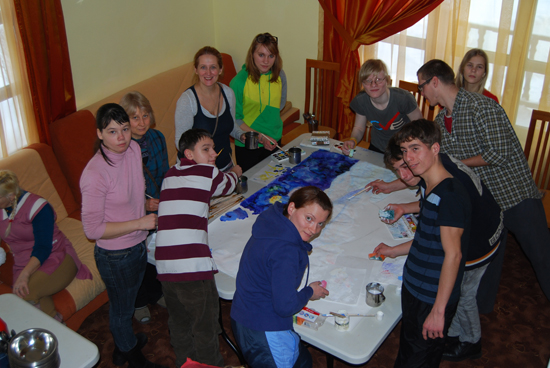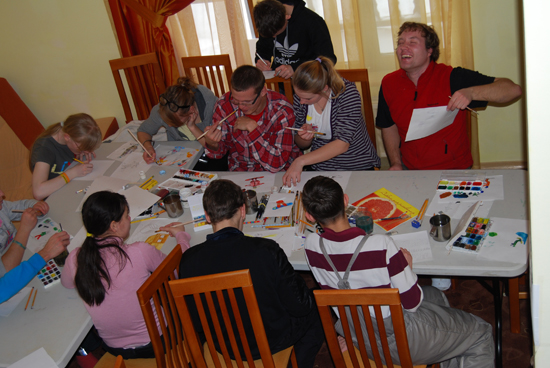 Together with Maria and Ruslan we painted a collective picture representing our life at "Sorochany",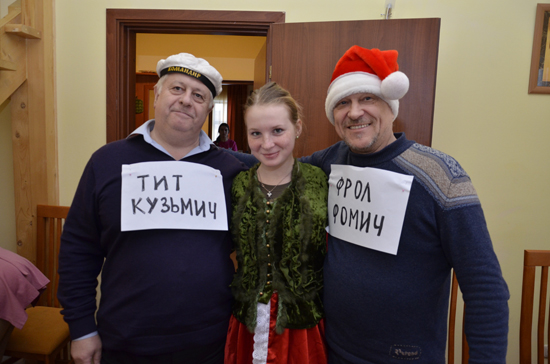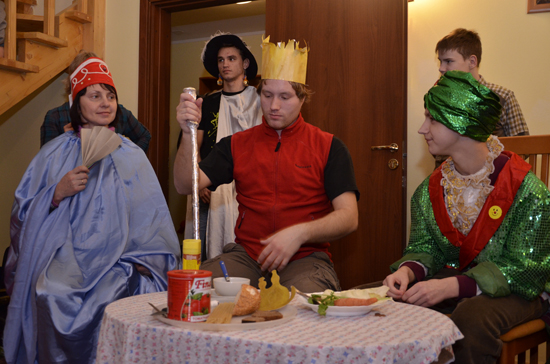 performed a fairy tale "About Fedot the Rifleman",
sew and knitted,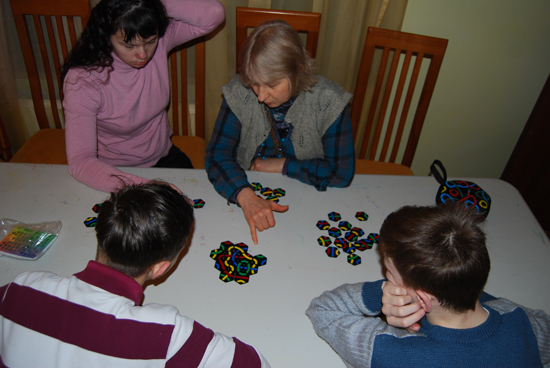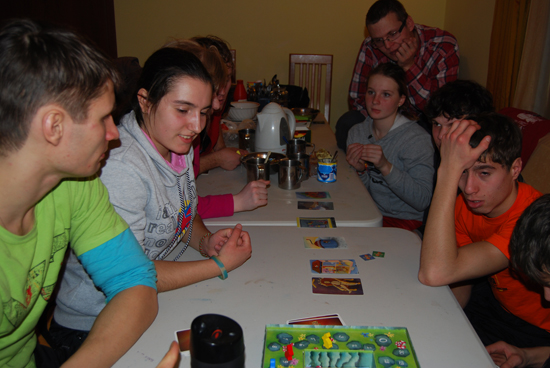 played table games.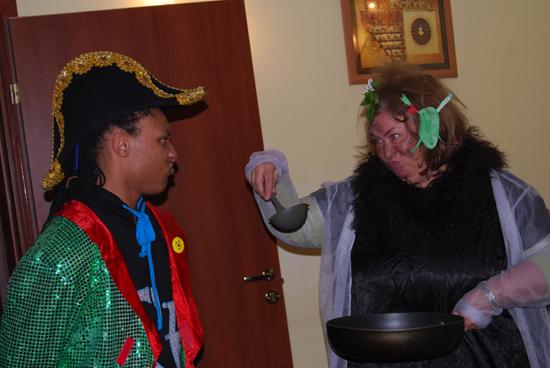 Many thanks to our volunteers who helped at the camp!