2013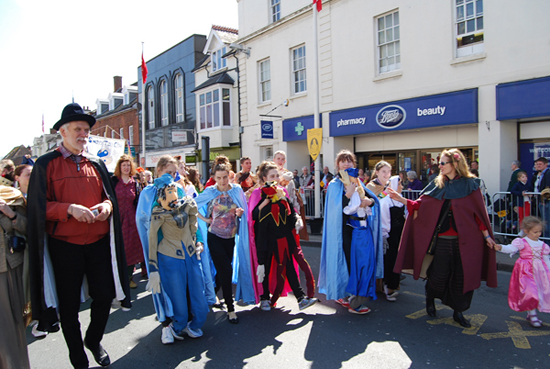 From April 19 to May 2, ninth graders from orphanage # 4, a few graduates and volunteers visited England, where they took part in the Shakespeare festival, visited a lot of interesting places in London and Stratford-upon-Avon.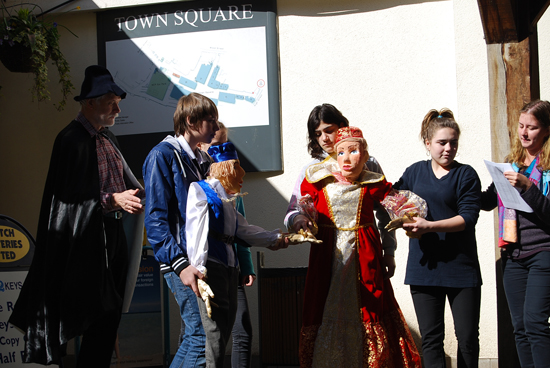 The first week was devoted to Shakespeare and his time. It was our fourth visit to the festival, which is annually held on Shakeaspeare's birthday and hosts international theatre groups. Performers play right in the streets. This year we came with "Twelfth Night". On the morning of the festival together with dolls we took part in the colourful dramatized procession, from the central square to the church where the great poet was buried. And then we gave two performances on the festival venue.
Over a few days we visited Shakespeare's birthplace; the school, which the poet had attended, and which still has students. These are 500 years old!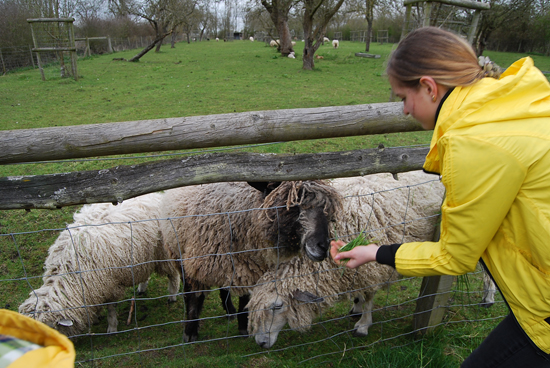 On the farm, where Shakespeare's mother Mary Arden had grown up, the children stroked sheep, goats, pigs;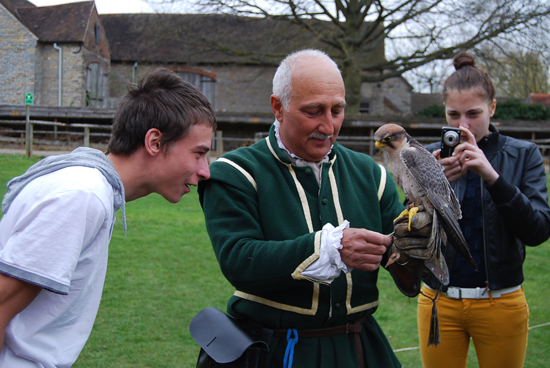 they watched a falconer teaching a falcon to hunt and with the permission of the falconer Janush they took a few photos with his pets – a falcon and an owl.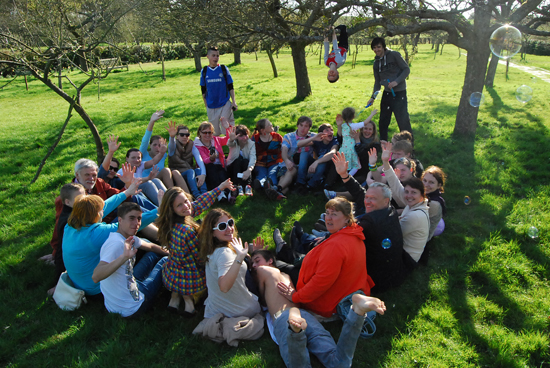 We visited a house with a wonderful garden, the childhood place of the poet's wife Ann Hathaway, and the medieval castle of a physician – the poet's son-in-law.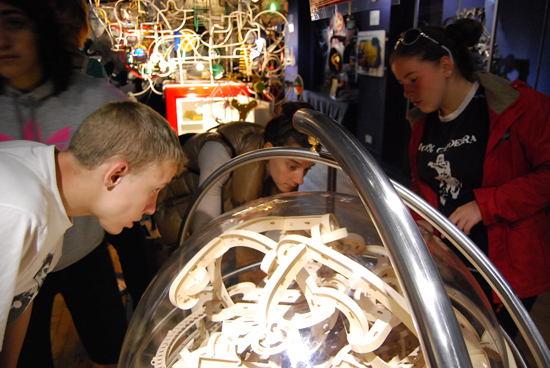 On the butterfly farm we could see a number of various exotic insects and even held them in our hands. The Mechanical Art & Design Museum, the MAD Museum, turned out to be extremely original and interesting. The children crossed the Avon on a small ship, and we thanked the captain of the sheep Fiona Rae for the hospitality and discounts.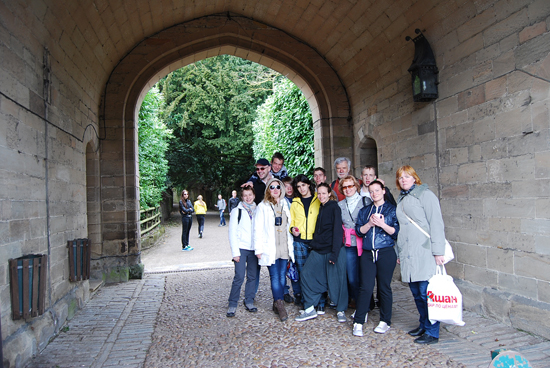 We spent the whole day in the Warwick castle, watched a catapult launching, walked all over the basements and walls of the castle. There we performed again.
The children tried to reproduce the charm of the old English town in their sketches, which they were making standing right in the streets of Stratford.
We spent the second week in London. The children walked around the town, visited the National Gallery, the Tate Gallery, an amusement park, the Science Museum and the Natural History Museum, and heard organ music in St Paul's Cathedral. The children stayed in the families of our friends from London. The first time they met two years ago, when visiting London on spring holidays.
We thank Olga Makharinskaya, Carina Baldry and all their friends, who invited the children to their houses; it was an extremely important experience for them.
We thank the volunteer Pavel Novichkov for the simultaneous translation of the performance and for the help with organizational issues throughout the whole journey. Ilya Segalovich provided the Financial Support of the programme.