09/2006 Cinderella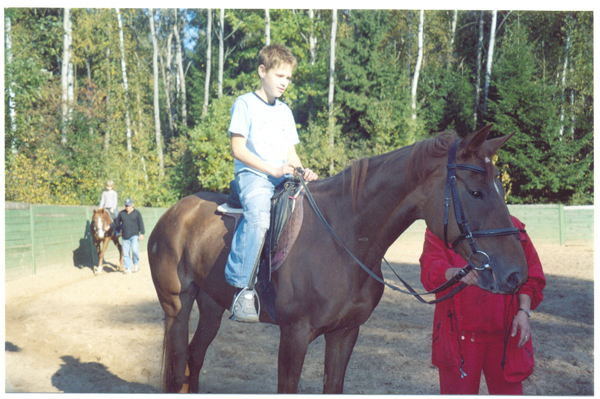 These were wonderful days spent with the kids, walking, horse back riding and playing clown games outside in the sunny weather.
We also put on a play of Cinderella. First we read the story and discussed the characters, what their qualities were, how they treat each other and why they do what they do. The kids that wanted to become directors appointed actors to the roles and with the help of teachers choose costumes and made the scenery. We had three different versions played without rehearsal. Some were poetic and others were funny, everyone knew the story and improvised.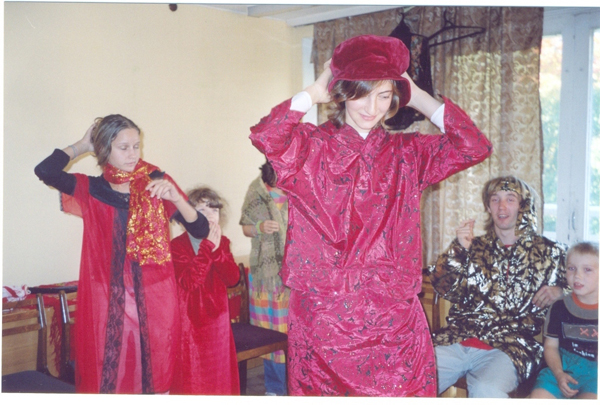 Afterwards we discussed the results, those who did not have the chance to direct told different versions, and we pointed out strong parts and theatrical problems. During such talks the children learn to articulate their feelings and thoughts, express opinions kindly and listen to others.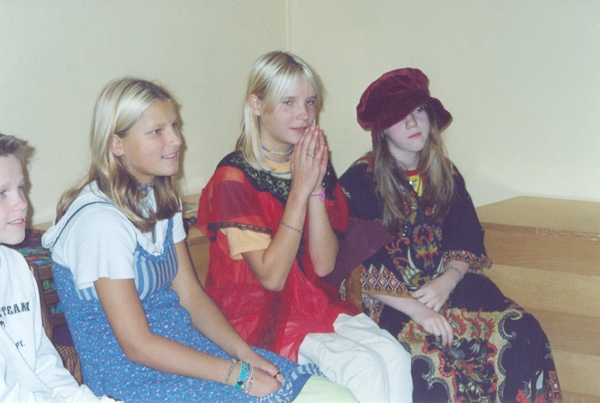 Irina Baranova,
volunteer and training expert:
The fairy tale Cinderella was chosen because the heroine grows up without a mother and there is an opportunity to see how attitudes between stepmother and stepdaughter are shown, attitudes between sisters, who are relatives but at the same time don't like each other much.
There are many layers in this fairy tale. There is the father who for some reason doesn't defend Cinderella.
And I was very surprised when kids said that the stepmother loved Cinderella even more than her own daughters. She only wanted her to be more prepared for life therefore she forced her to do all the housework. Children feel it is a pretty strong analogy to the teachers of the orphanages. Perhaps this fairy tale also reflects the attitude of the teachers; they force us do something preparing us for the independent life.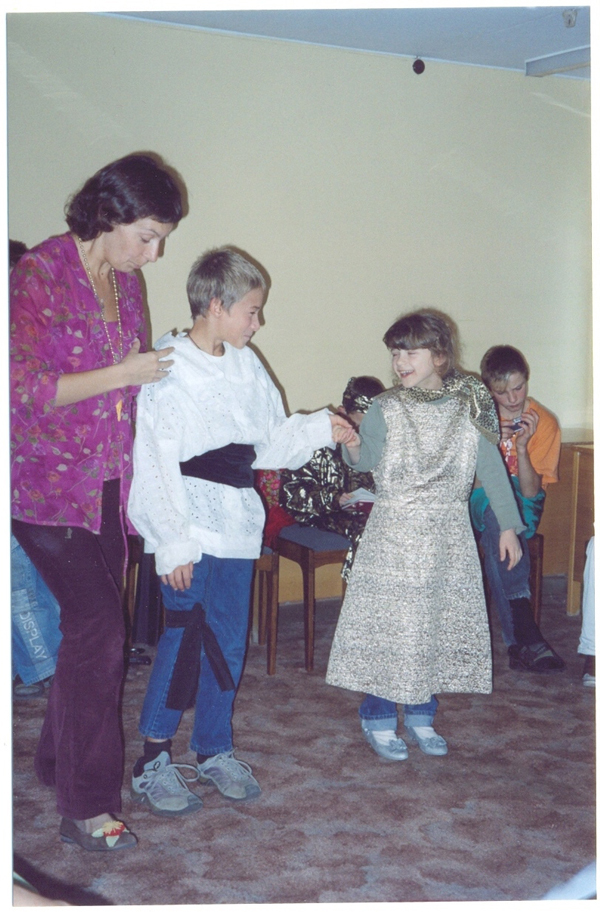 The fairy tale is about love, Cinderella's and Prince's. There is an opportunity to feel like a princess or a prince. It is really so magical for these kids that any one of them can be a prince. Kids from the orphanages have very strict hierarchy, who can be a prince and who can not. During fairy tale they can accept each other without hierarchy – also a kind of magic. In fairy tale they escape the roles that occur in the orphanage."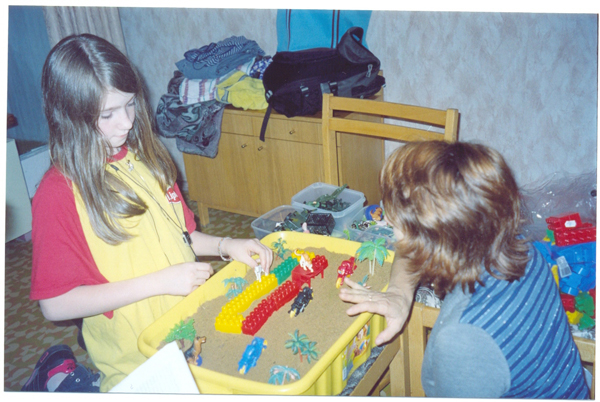 We had something absolutely new at this seminar. Psychologist Masha Serebryakov led sessions of sand therapy for several kids. It turned out very interesting, and we hope to incorporate such activities in our studio.
Expenses for the seminar are financed by UNICEF