Three pigs in Nazaryevo
On 19 March we held a training for children from the Family Care Assistance Center "Sputnik" and staff members of "Agroterra" company at the Nazaryevo recreation center. We became friends with "Agroterra" two years ago, and last November we altogether painted colorful pictures on the walls of the children's home in Efremov, Tula region.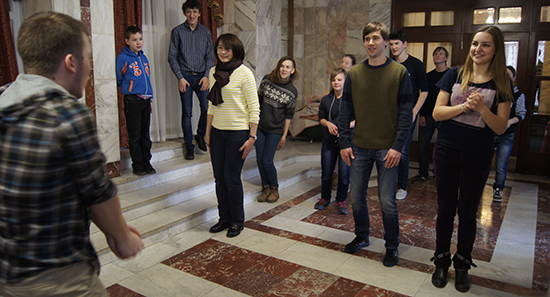 This time we played our traditional theatric and team-building games.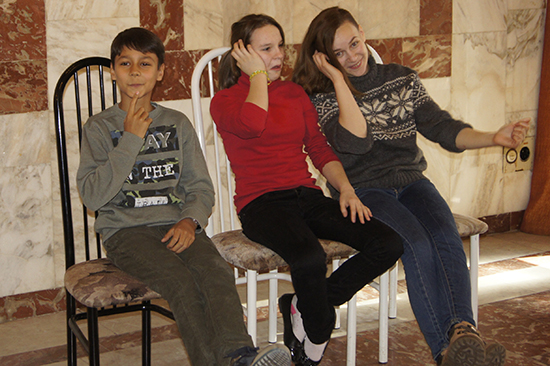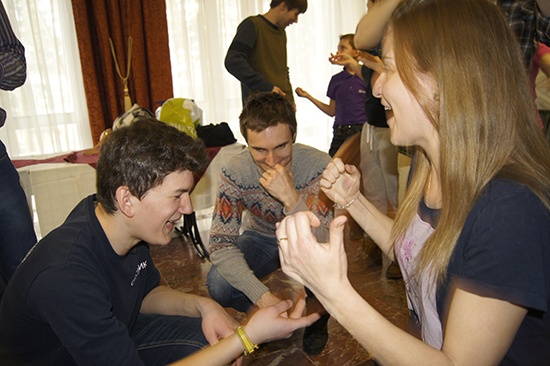 We express our gratitude to our volunteers Vanya, Lesha and Andrey for several hours of fun and childhood mood!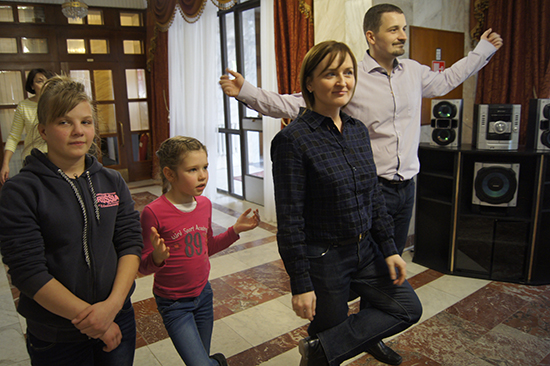 There was also our favorite the "Theatre from wheels": we were divided into three groups and prepared scenes from the piece "Three Pigs Updated". Each team had two "directors" – from the studio and from "Agroterra".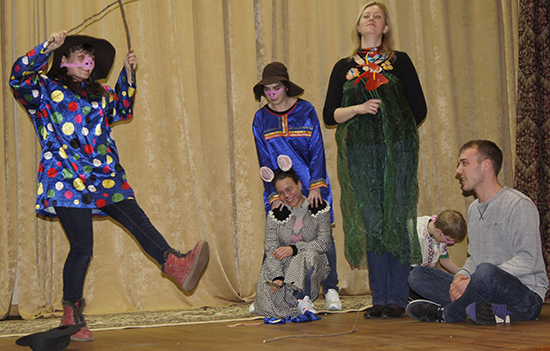 All the scenes appeared to be very different, but each of them beautiful, funny and emotional in its own way.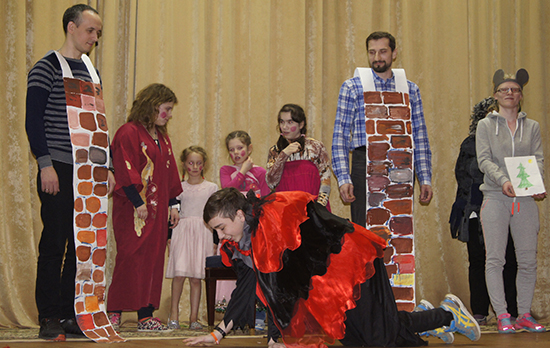 Moreover, we started a big collective picture "The Land of Good Memories". It will be finished at the studio where we invited our old and new friends from "Agroterra".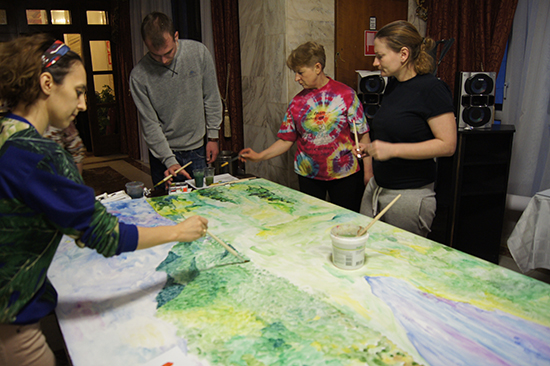 We are grateful to "Agroterra" for financial support of the training and gifts for the children. We hope that our friendship and cooperation are to be continued!
To see photos click here.