Charity Ball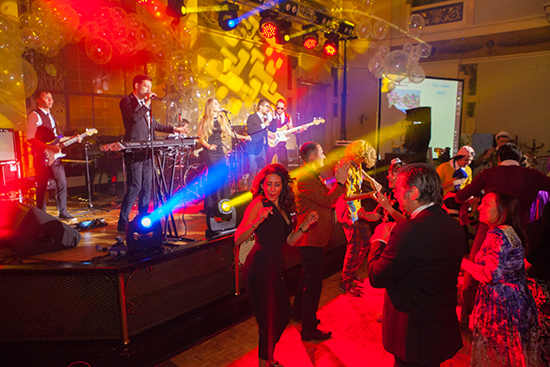 On 12 November the annual Charity Ball of Maria's Children Art Center and Charitable Foundation Pelican took place at Metropol hotel, one of Moscow's most beautiful historic buildings. The event's programme included a gourmet dinner, dance performance by children from the Filimonki children's home, live music, loud and silent charity auctions of Maria's Children students works, lottery, gift fair and dances.
This time our dear guests donated over 8,3 millions Roubles. We cordially thank all those who helped us and are now supporting children and orphanage graduates, young residents of psychoneurological institutions and special needs children.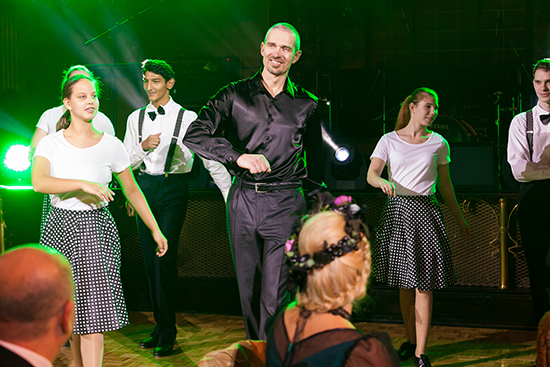 Most of the funds were donated by our guests during the charity auction of Maria's Children students works.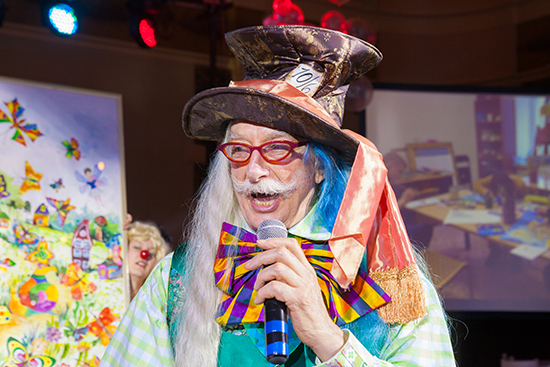 It was held, as usual, by the famous doctor-clown Patch Adams, the studio's old friend, founder of laughter therapy and hospital clowning. Translation was provided by the popular host and scientist Ilya Kolmanovskiy. The lot which caused most emotional reactions and brought Maria's Children the largest sum was mosaic figures of Alice and White Rabbit, created by our children at the Sorochany summer camp under the guidance of artist Victoria Basina.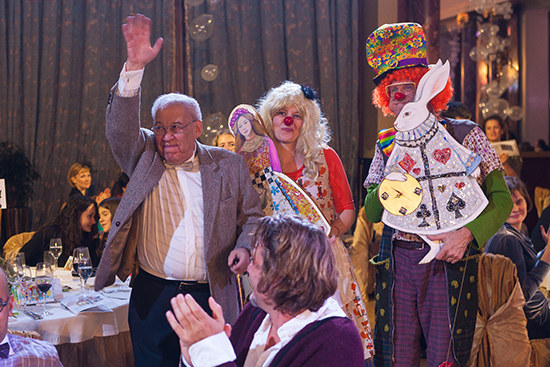 You could also see heroes of "Alice in Wonderland" strolling around halls of Metropol,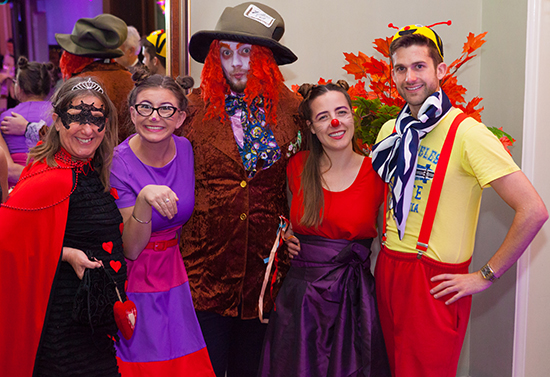 giant mushrooms appeared everywhere and gleaming balloons soared above.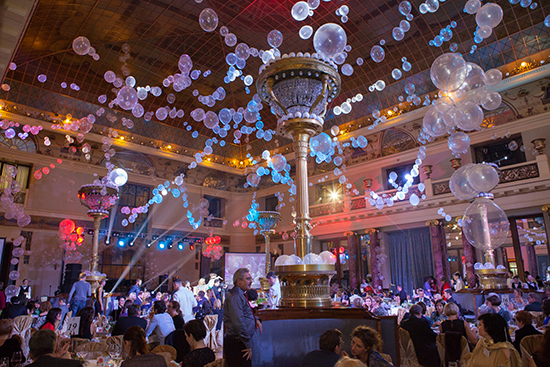 Such a fairy-tale atmosphere really inspired you for doing miracles!
At the photo-atelier the guests could make a memorable photo in a vintage style.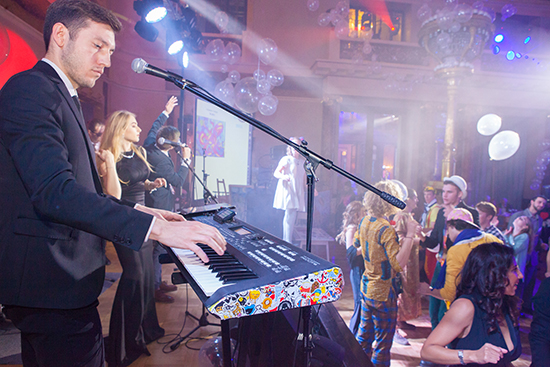 The musical accompaniment of the evening was provided by groups Stereosoup and Dixie Providance Band, and the technical support – by DTsound.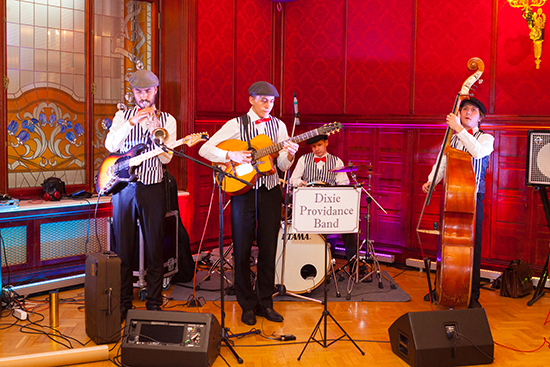 The guests took active part not only in the loud auction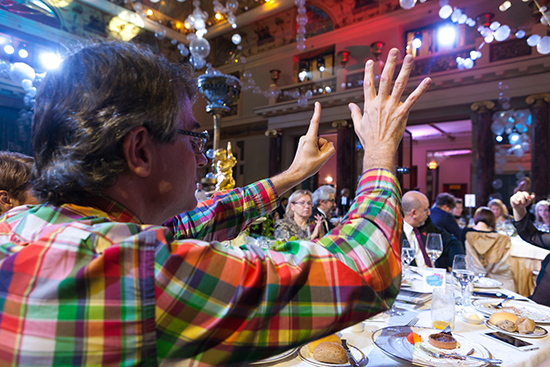 but also in the internet (silent) auction, charitable all-prize lottery, admired children's art at the fair and made donations.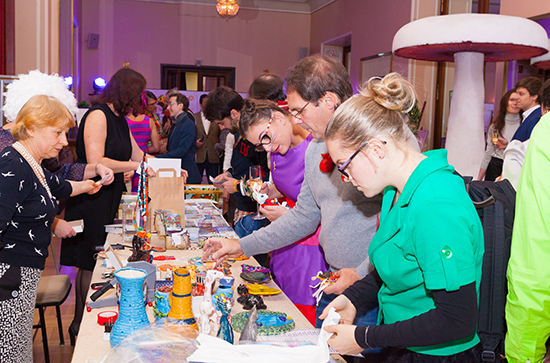 This year there was one novelty – we united our efforts in helping children-orphans with contemporary artists, such as Vladimir Dubossarsky, Pavel Pepperstein, Pavel Otdelnov, Ustina Yakovleva, Konstantin Grebnev, Dima Philippov, Artem Filatov, Mikhail Zaikanov, Maksim Perelygin, Andrey Kuzkin, Katia Pugach, Svetlana K-Lie, Victoria Basina, Kristina Strunkova, Artur Bondar, Oksana Yushko, Vitaly Kopachev, Maria Strand, Yulia Malinina, Anna Khvorost – who contributed their art works to the studio. These works participated in the silent auction (website silentauction.ru) along with the children's works.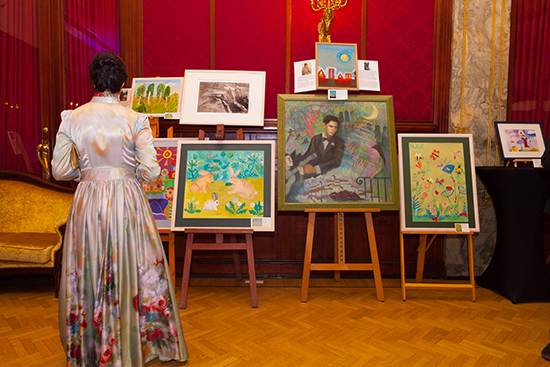 We thank Sberbank of Russia, Sberbank Private Banking, Baring Vostok and DLA Piper for the generous sponsorship.
We are extremely grateful to Metropol Hotel for such a warm welcome and the high standard of service!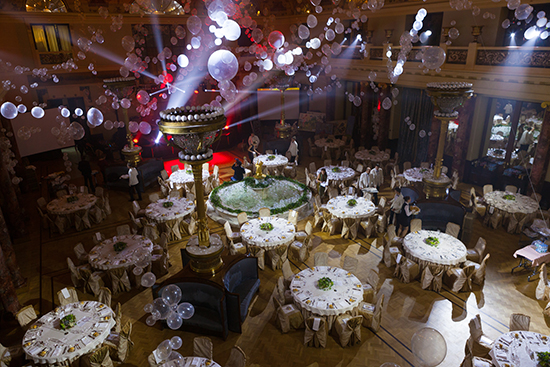 We also express our huge gratitude to:
Coca-Cola for the drinks,
Russian wine house "Abrau Durso" for giving us champagne as a present,
Rosinter Corporation for providing our staff-members and volunteers with delicious lunch and for the lottery prize,
Victoria Konigsberg, Justin Lifflander, Natasha and Hannes Chopra for the inestimable organizational and financial help,
Omelchenko Gallery for organization of the First Charitable Exhibition of Contemporary Art in support of Maria's Children Art Center and Charitable Foundation Pelican,
Patch Adams for holding the Loud charitable auction,
Peter Yanovich for organization of the Silent charitable auction,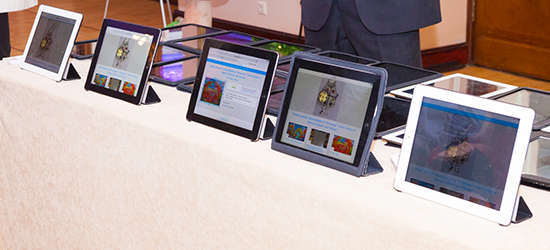 Martin Akhmetov and his company Side Agency for design of the event's catalogue and tickets,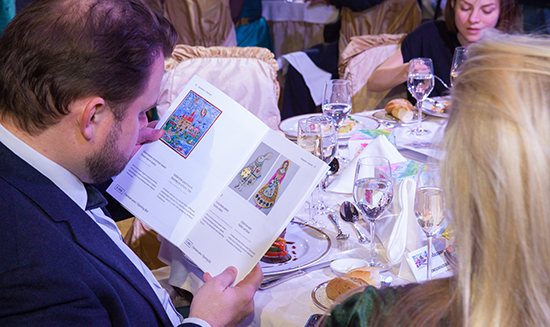 Studio's friend Ilya Kolmanovskiy for his help with translation,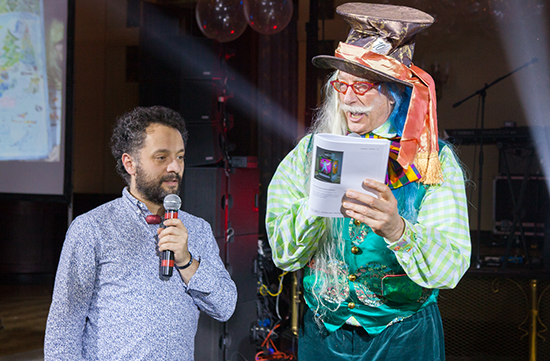 Aleksander Shishov, the evening's host,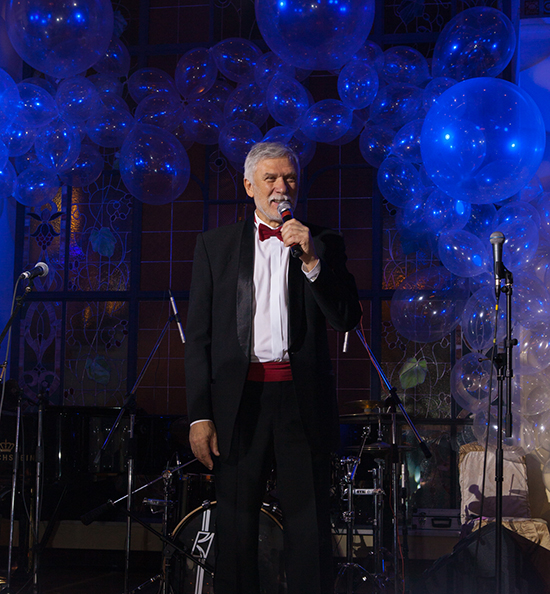 Design-studio "Pagedown", Egon Zender Company, Yandex, Hotel Chain "Katerina", Bancatering, Museum of Contemporary Art "Garage", Kid Travel Agency for the charitable lottery prizes,
Vera Aksyonova and her wonderful balloon dressers team, Brooke Communications, Evgeniy Osokin and Kid Travel - for design of the ball and magic atmosphere,
Photo-atelier "Shipr" - for discounts and brilliant work,
Finparty – for informational support,
Mobile Stands company for the free loan of the press-wall board,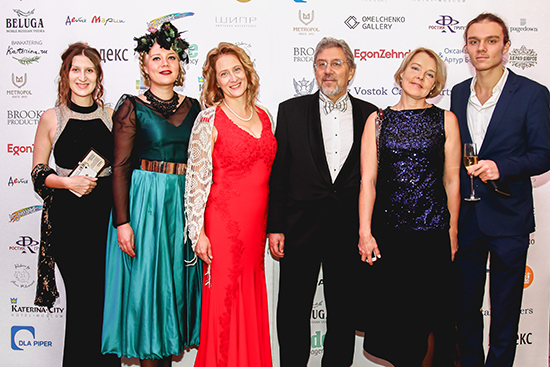 Daulet Zhanaidarov for the video support, and Gennady Semin, Andrey Morozov, Natalia Maslennikova, Alexander Gulinov for photographing the event. Please find more photos of the ball here.
Thank you to all our volunteers who helped at the ball!