New Year at the Studio
We have been celebrating the upcoming New Yearthe whole week. For each children's or adults' orphanage group we organized a special New Year art class followed by a tea-party with cheerful congratulations and presents. Thank you to the Father Frost Vanya and the Snow-Maiden Yulia!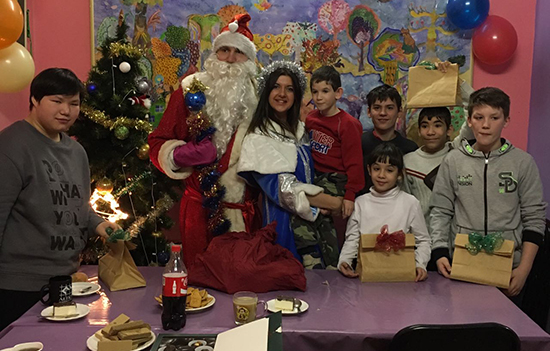 Young people from psychoneurological institutions especially appreciated studio's calendars as presents, as they could see pictures of their personal art works there!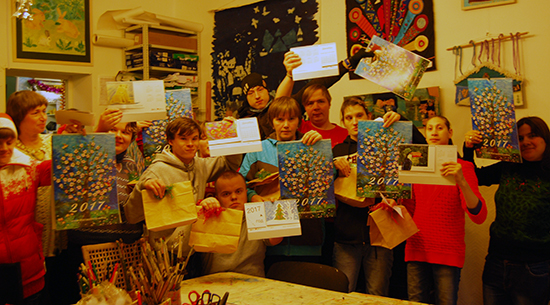 On Saturday morning we welcomed little kids from the Family care assistance center "Doverie", smartly dressed in costumes of snowflakes. They recited poems to the Father Frost Lyosha, sang songs and drew pictures.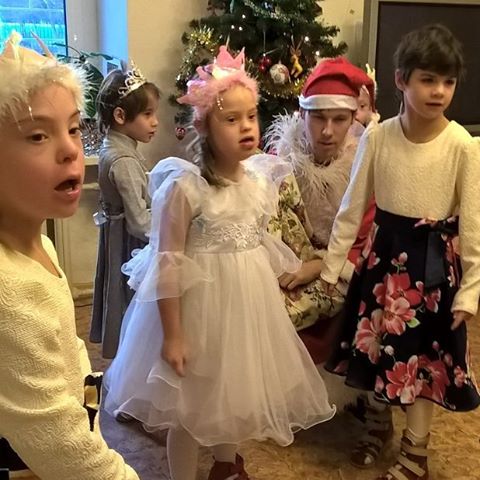 We wish a Happy New Year to all our children and adults, graduates and tutors! Wish you new discoveries and much inspiration!