Winter camp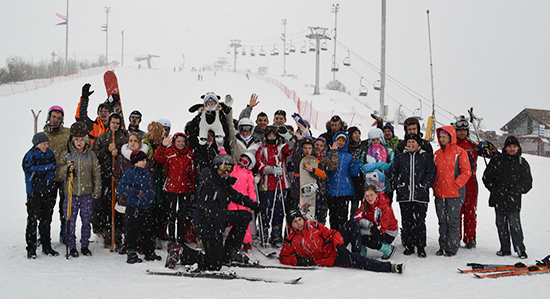 On 21-28 February our traditional winter camp took place at Sorochany resort. 20 children from the Family Care Assistance Center "Sputnik", 12 orphanage graduates, Maria's Children and PELICAN volunteers and staff members enjoyed snowboarding, skiing and skating from morning till night.
We cooked food under the guidance of Kristina Cherenkova,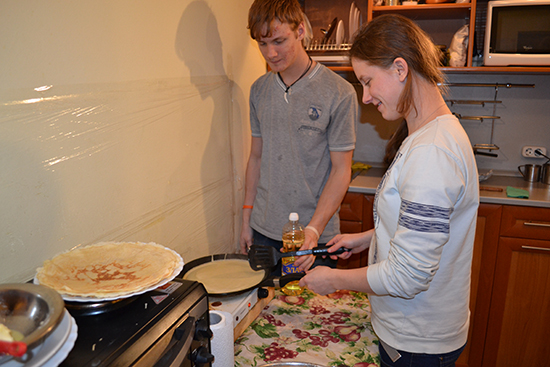 started a collective winter-fairytale picture (to be continued in Moscow),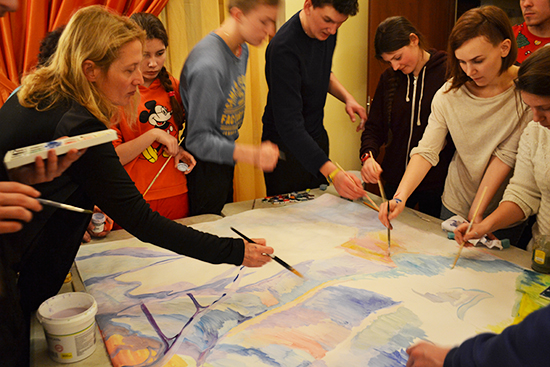 felted a fish-pillow together with our old volunteer Valya Mironova,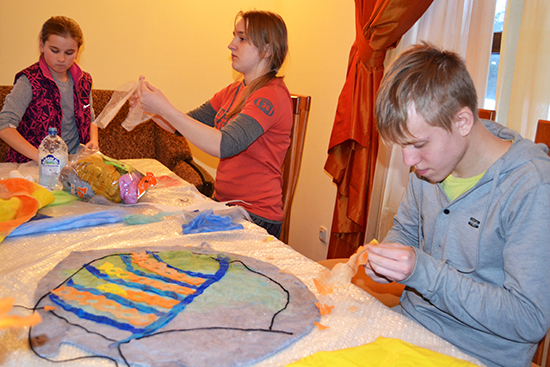 created a triptych in batik technique with artist Dasha Kamenskaya,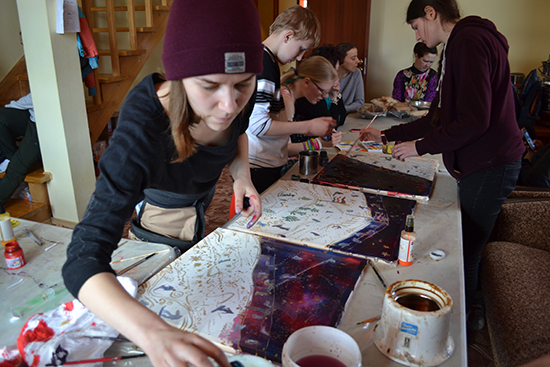 invented and sketched a design for "A Snowboard of my Dream",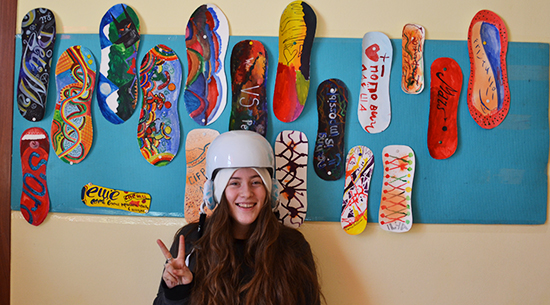 and in the evenings we played tabletop and developing games.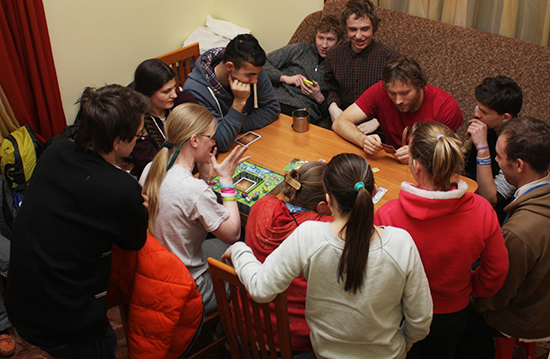 On one of the days everyone played in an improvised "Theatre from wheels". This time our volunteer Sasha Kolmanovsky offered our amateur stage directors to perform songs from the musical "Buratino" (Russian version of "Pinoccio"). As we progressed, many interesting ideas with costumes,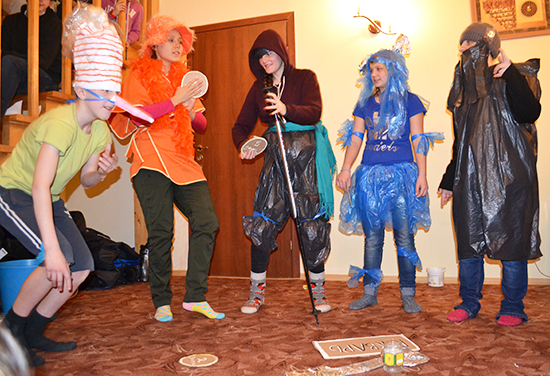 grease-paint and stage props came to our heads.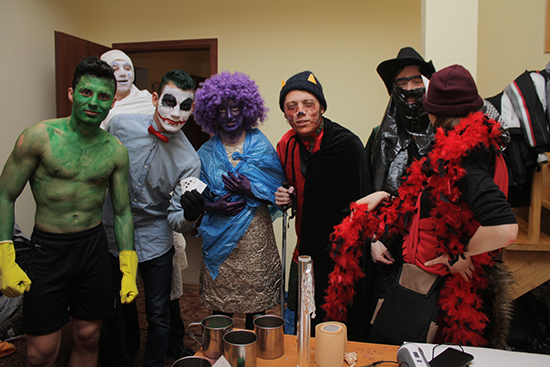 Everyone got lots of pleasure from their own and other's performances.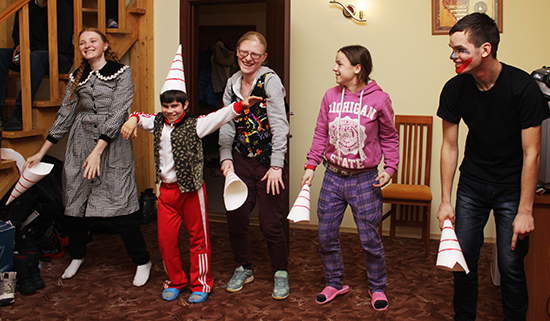 This week was rich in activities and passed instantly, but we will keep memories of snowy and warm Sorochany in our hearts for a long while. To see all photos click here.
We thank all the participants of winter fairs for their donations, all these funds were used to pay for accomodation, food, rent of skis and snowboards. Special THANK YOU to Sberbank for their financial contribution.
Thank you to all the volunteers who were involved in the camp! Thank you to our wonderful snowboard instructor Zhenya!