Ilya Kolmanovskiy about Fossil Fish and Japanese Art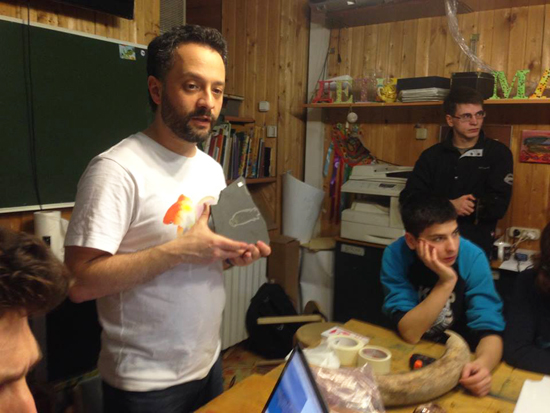 On 15 April the biologist and scientist Ilya Kolmanovskiy held an interactive seminar at the studio on Dmitrovka. Children and graduates, staff members, volunteers and guests learnt about the fish called Dipterus that existed about 400 millions years ago in Devonian period. Dipterus belongs to a group of extinct species of lungfish (it used both gills and lungs while breathing).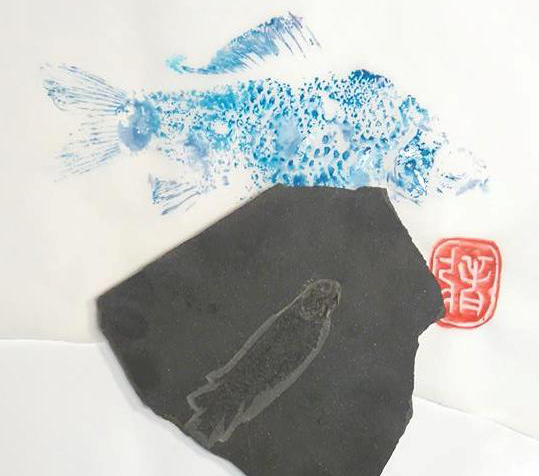 Cast of a fossil fish and art of Japanese fishermen.
The idea of this seminar occurred thanks to a mineral with a cast of a prehistoric fish. A story about the Dipterus' peculiarities gave way to a masterclass jointly prepared by Ilya and artist Dasha Kamenskaya. All those present were offered to draw with the help of a fish in a traditional Japanese method – Gyotaku (Ge – "fish" + Taku "rub"). This method of fish-imprinting that appeared in the mid XIX century in Japan was easily mastered in contemporary Moscow with the help of such fishes as carp, pike perch, crucian carp.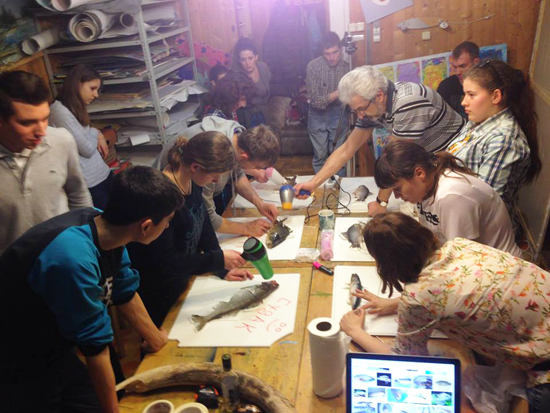 Drying fish with a fan
First we ungreased and dried fish,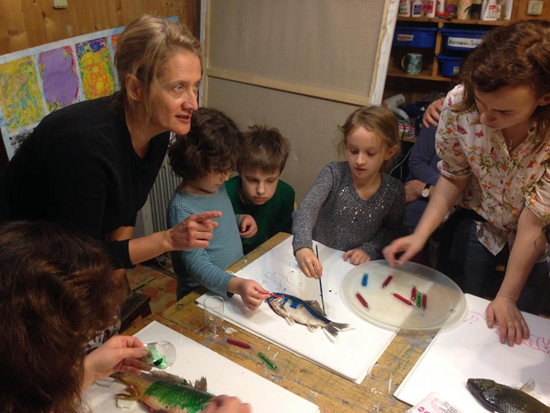 covered them with food colors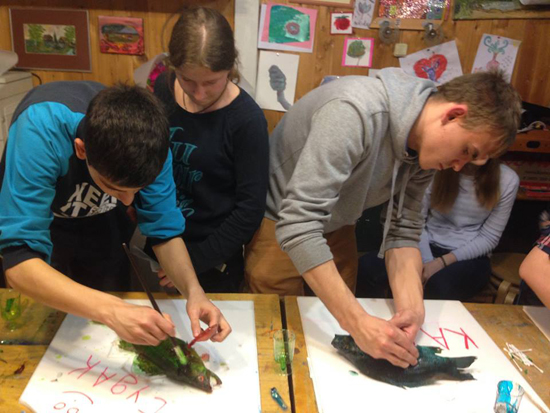 and then pressed them to tracing paper and rice paper to get a drawing-imprint.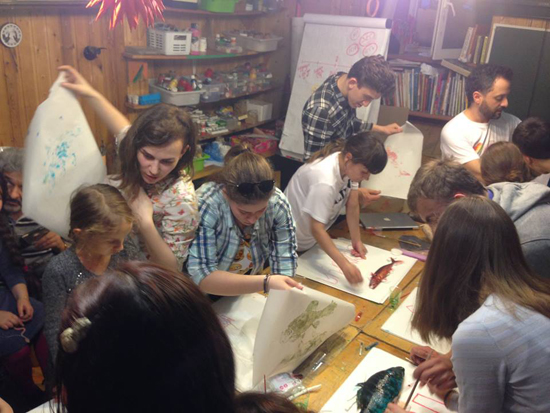 After we fully enjoyed such an unusual drawing process, we put the fish into the oven.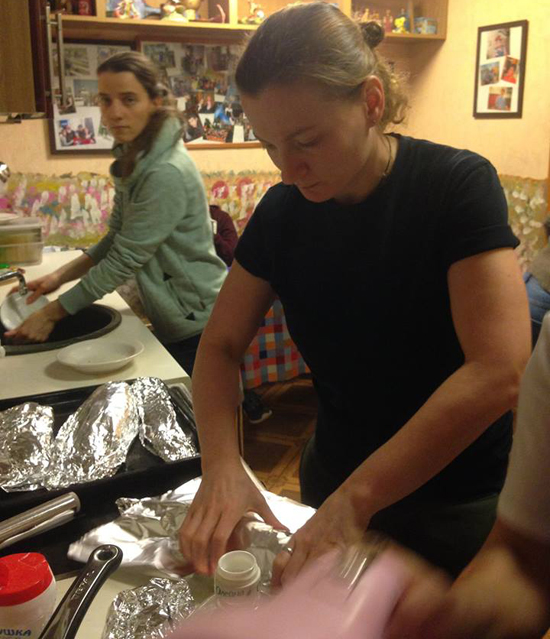 Cooks Kristina and Yulia leave the fish to roast.
and continued to listen to Ilya's story about the evolution of species.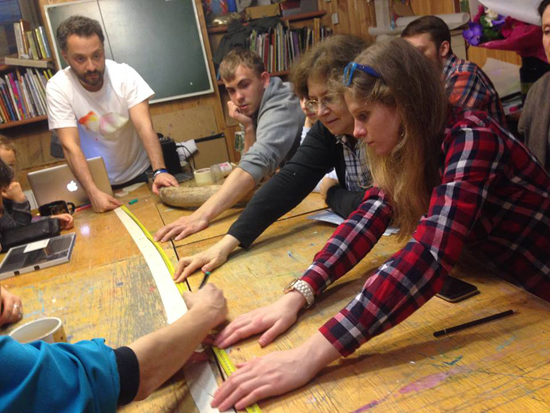 Marking the time-ribbon
In the end of the evening we all gathered around the table and all those wishing could taste a piece of (now roasted) fish, colorful silhouettes of which remained on the rice paper.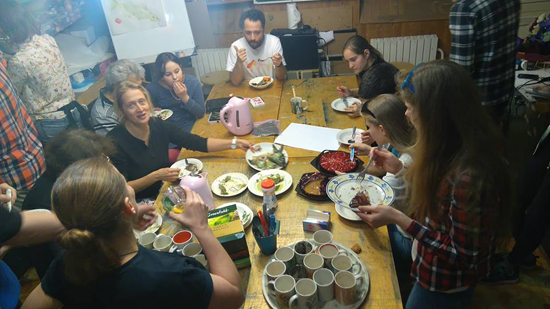 The best drawings will participate in the annual exhibition at the Central House of Artists in November 2016.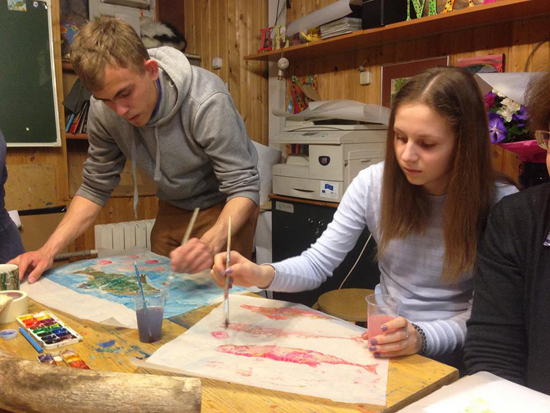 The prints can be accomplished and decorated with brushes and aquarelle.
Thank you to Dasha and Ilya for such an exciting, interesting and delicious evening for our guests and kids!