A Fruit Tree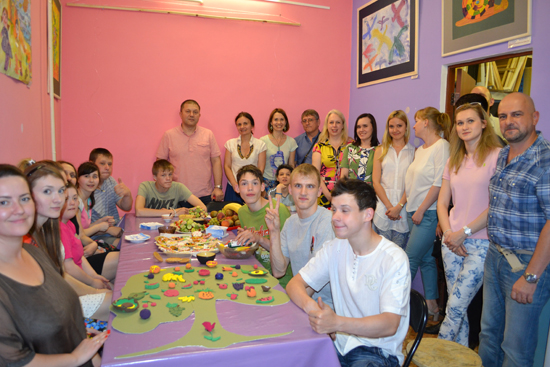 Today we hosted volunteers from one of our friendly companies. They already visited us about a year ago, got acquainted with kids from the Family care assistance center "Yunona" and held a culinary master-class for them. This time even more volunteers came so there were two master-classes with the same children from "Yunona"- a culinary one and a master-class on modelling fruits.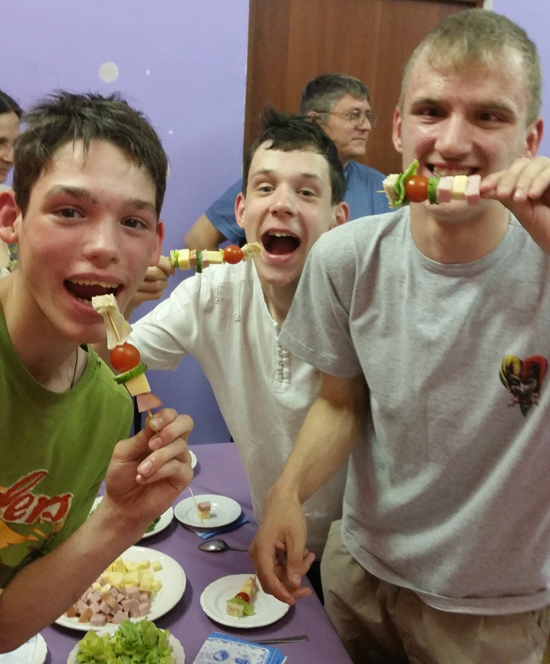 While one team decorated wafers and prepared canapes on skewers in the kitchen,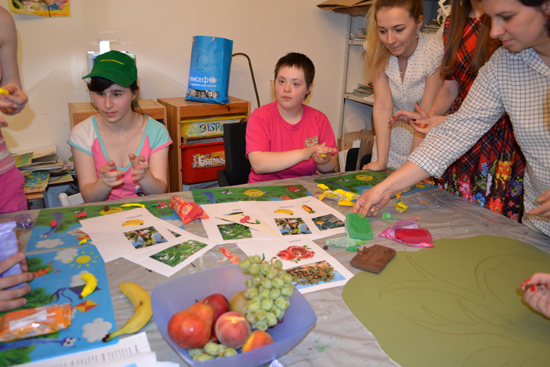 the other modelled fruits from solidifying plasticine in the drawing room (besides, it was a wonderful opportunity to recall their names and tastes).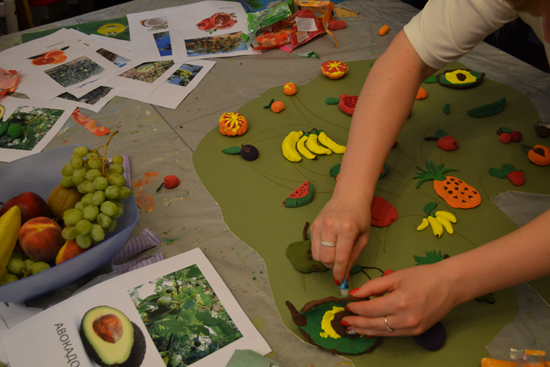 As a result, we "grew" a fantastic tree on which one could find both peach and banana, water-melon and even… avocado!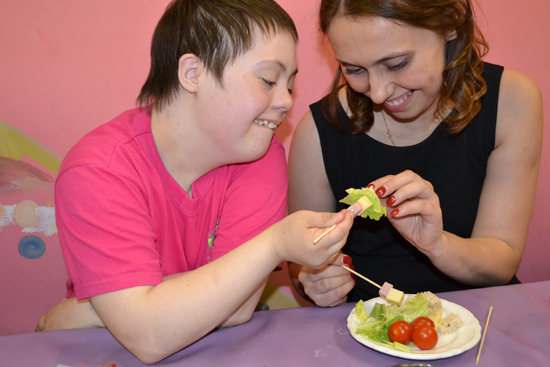 After that we devoured with pleasure wafers and canapes prepared with our own hands and then had some tea.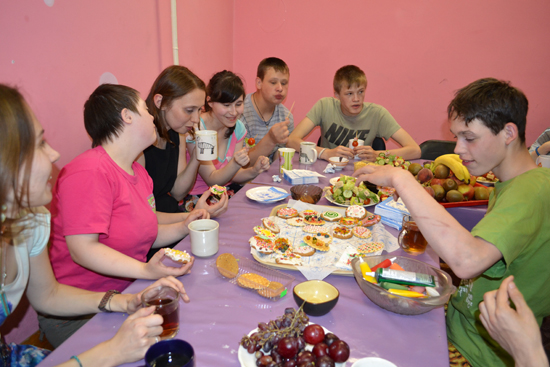 Thank you to all those who arranged such a bright and delicious day for our children! You are always warmly welcome!