Timur Needs Help!
In the beginning of May we got acquainted with little Timur. He was born in Moscow in the family of Uzbek citizens, rightless labor migrants. The boy was born with a serious pathology of breathing organs (innate pulmanory stenosis).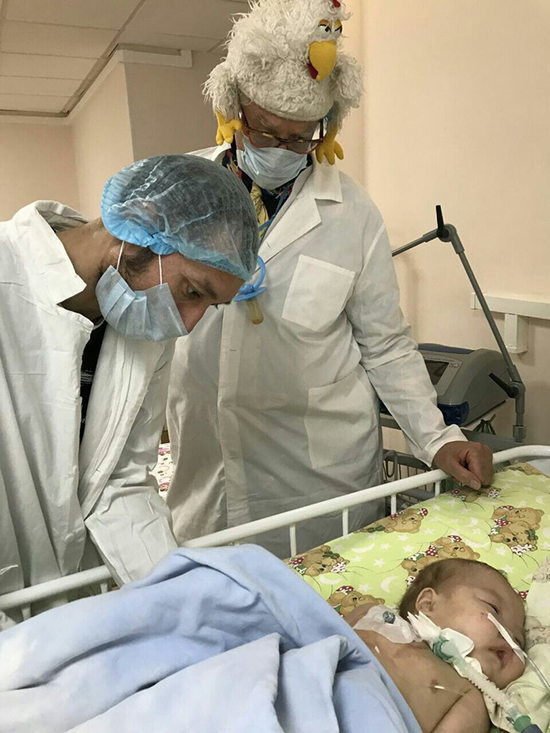 Maria and some orphanage graduates decided to help the family and raise funds to save the baby's life. That's how project "Timur and his team" began. Now Timur is already 8 months, all of them he has been struggling for life. After he underwent an operation hope emerged. But soon a disaster occurred – clinical death with hard brain damage. Now he is again at the
resuscitation department of the palliative center in Solncevo. For foreign citizens it costs a lot to undergo treatment in our hospitals, but they plan to return home in the nearest future. However they will still need expensive medicines, rehabilitation will take a long time. Right now they are in need of a nurse to help mother look after little Timur and provide him with high quality medical care.
We will be extremely grateful to all those who want to join us to help Timur. You can transfer money to the account of the Charitable Fund Pelican.