New Year Mood
"New Year Mood" – that's how a street festival at the public mini-garden "By a Stone" on Maly Karetny lane was called.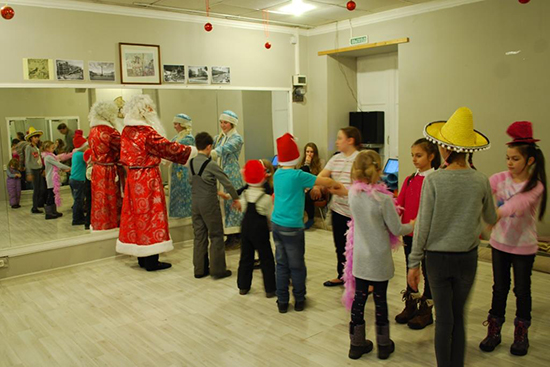 It was arranged by local leisure clubs, in particular, Maria's Children. We decorated a fir tree and were waiting for Father Frost to play games with children but suddenly it started to rain heavily as if it was not the New Year Eve but mid-April!
Luckily, club "Kid's Atelier" was not far from us and hospitably invited us to have some fun, draw pictures and drink tea from Russian samovar. Thank you to our dear artists Nusya, Lena and to volunteer Grisha for their help and creation of the real New Year Mood!