Winter Holydays in Sorochany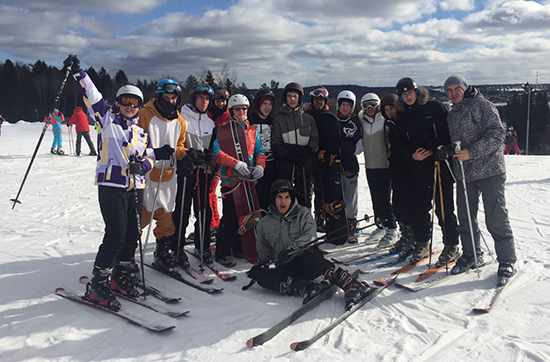 Yet another winter camp in Sorochany has passed. This time we invited 20 children from the Family care assistance center "Sputnik" to spend a week full of sports, arts and friendship.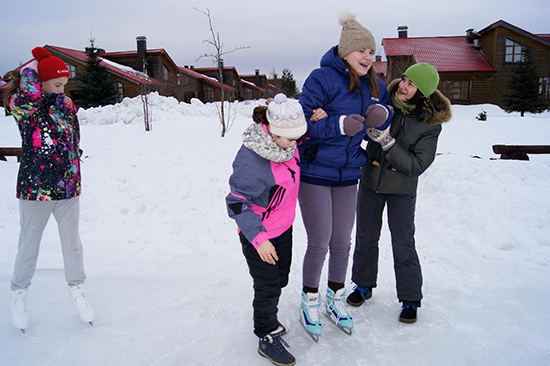 Went ice skating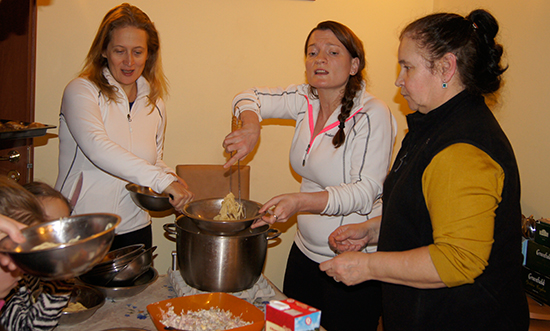 Cooked meals ourselves under command of Kristina Cherenkova.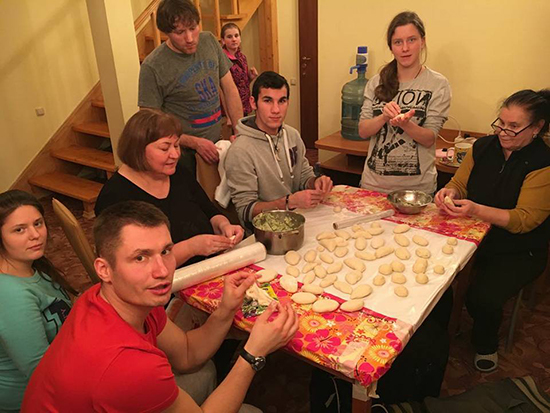 In addition to the scheduled menu, thanks to tutor Olga Ivanovna we always had extra treats – improvised little pies. Besides, it was a Butter Week, so we daily fried pancakes as well!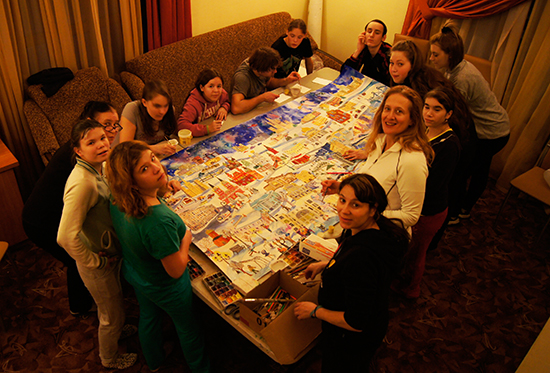 Putting the finishing touch to our collective picture "On the Seven Hills" which we started long ago at the studio, and withtime it is becoming more and more beautiful.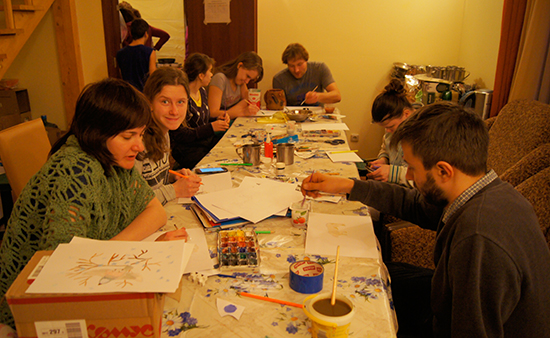 Started a "Northern" picture with white bears, walruses, polar owls and Arctic lights.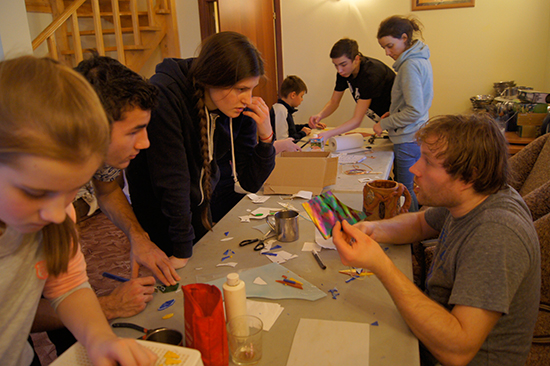 Ira and Ruslan held a master-class on Tiffany glass.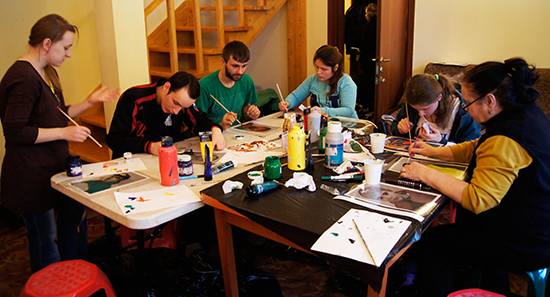 Yasin repeated a master-class on creating artistic self-portraits on the base of photographs – that's what an American photographer Sasha Sicurella taught us when she visited our studio in the beginning of February.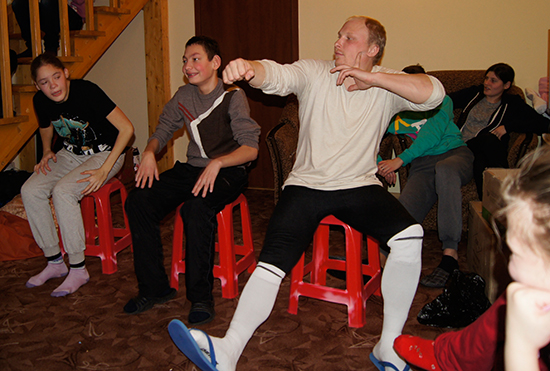 Vanya and Lesha involved the children in studio's favorite and always eagerly welcomed clowns' games. In the evening all those wishing could join tabletop games.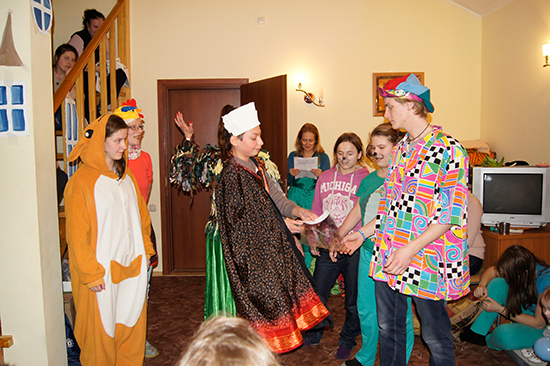 Improvised plays performed by the method of "theatre from wheels" are a tradition of our camps. This time we put on "The Bremen Town Musicians" with songs and dances, many creative ideas from directors and actors and everybody's joy.
The camp was organized with financial support of the Committee for Public Relations of Moscow in the framework of the Charity Programme "Grow Good", with the support of brand "Dobry" and Charity Aid Foundation. The funds for the camp were also raised at New Year fairs (Dushevny Bazar and others). Many thanks to all the donors!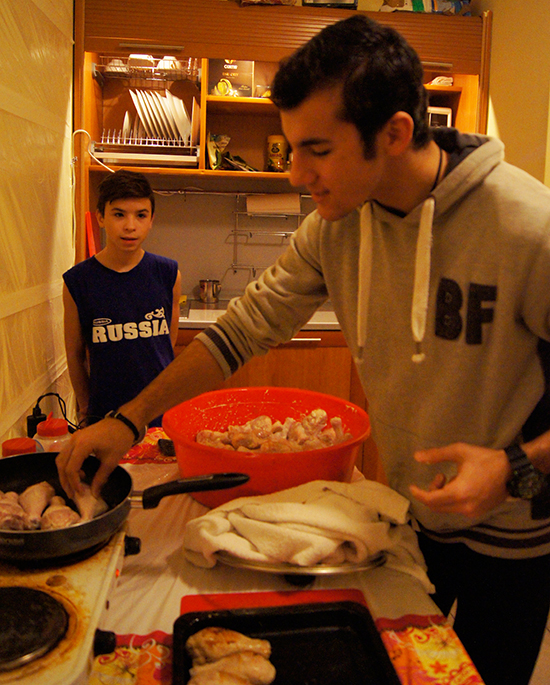 Besides, not so long ago a good tradition appeared at our studio: when our friends celebrate their birthdays, their friends give presents not to them but to our children. Thus Maria's Children were given a certificate of Chicken Factory company and dozens of chicken legs and croquettes were delivered straight to the camp! Thank you to our dear cooks, to our friends and their friends!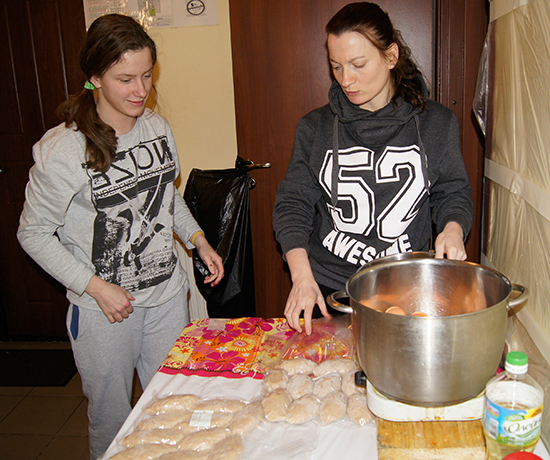 Thank you, our dear volunteers for the twenty-four-hour help and support in everything!
Please, find more photos from the camp here.