The Memory Watch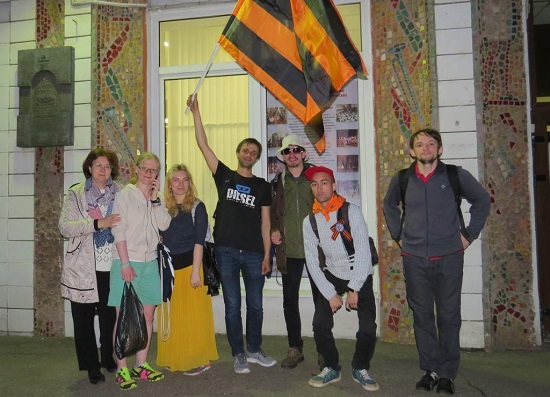 On 22 June our volunteers and staff members took part in the traditional "Memory Watch" dedicated to victims of the Great Patriotic War.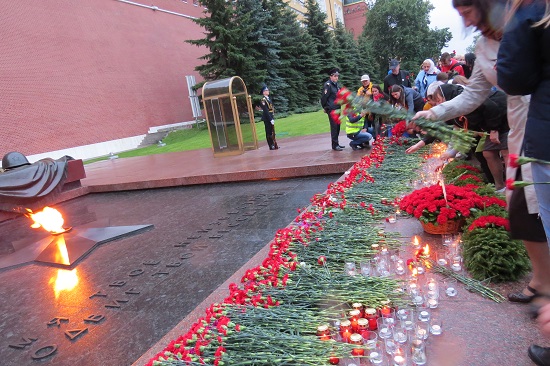 The evening started with a concert at the Youth Art Center on the Miussy Square, where both children and adults cited poems of veteran-poets and sang military songs. Then we watched "A Talk about Marshal", based on a book by the marshal Georgy Zhukov "Memories and Reflections", at the Theatre of the Russian Army.
The performance was then continued by the meeting, the main idea of which was importance of passing the memory of this great tragedy from generation to generation.
After that we fortified ourselves with buckwheat porridge and tea from the field kitchen and rode a bus to the Alexandrovsky Garden, where at 4 o'clock in the morning people lit candles and laid flowers to the Tomb of the Unknown Soldier. Right at this moment a silent rain started under accompaniment of sorrowful music.