At the Exhibition "Wonders of Russia"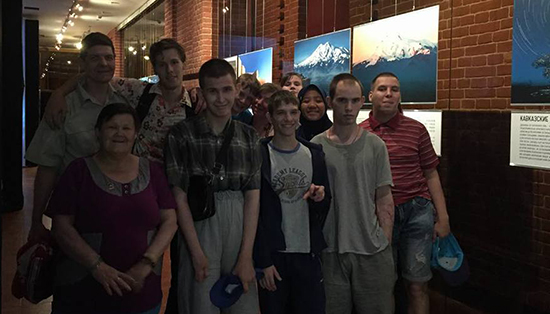 On the 4th of August our students from the psychoneurological institution N16 attended a multimedia exhibition "Wonders of Russia" at the State Historical Museum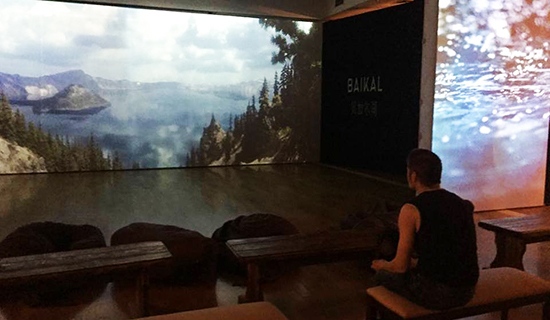 The group was joined by a student from Indonesia – Fikha, who came to Moscow to volunteer. There we watched a slideshow of different natural wonders of our country. We saw lava running out of Kamchatka volcanos, admired the Valley of Geysers and sat under the starry heaven besides Lena Pillars, floated over the Elbrus Mountain and Karelia lakes, found ourselves in a snowstorm on the Lake Baikal and learnt about where does salt come from to our tables – it is the Lake Baskunchak in the Astrakhan region!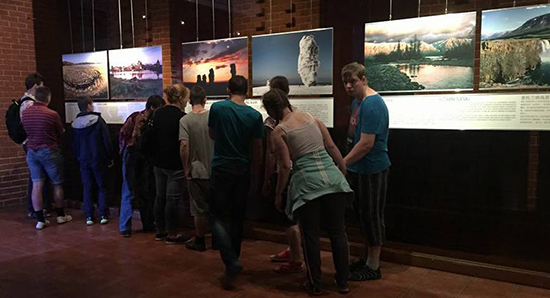 We also admired beauty of such architectural chef-d-oeuvres as the Moscow's famous St. Basil's Cathedral, wooden ensemble of Kizhi, fortress Naryn-Kala in Dagestan…
Thank you to the exhibition administration for attentiveness and care!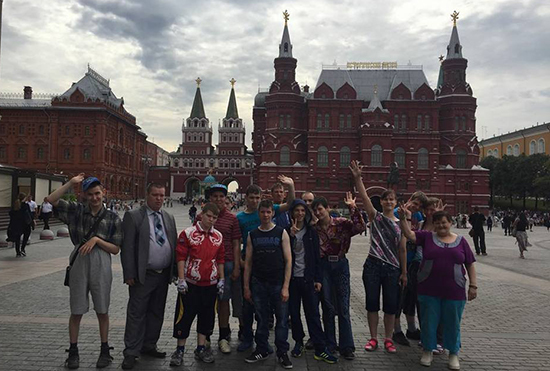 After we quit the exhibition, we proceeded to the Alexandrovsky Garden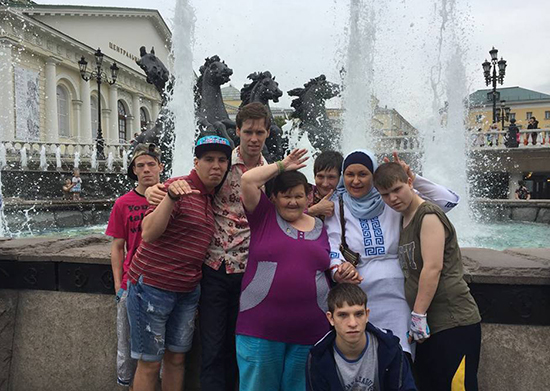 and walked there a little bit enjoying ice cream.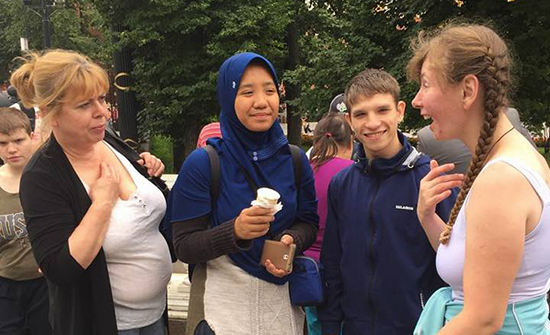 Then we dropped in Maria's Children studio,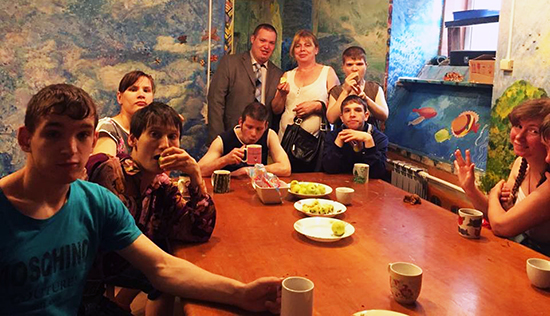 luckily it was within walking distance, where we had some tea and showed our Indonesian guest around. It appeared that many of our students like photographing, so Fikha trusted them her professional camera. Some of the pictures that they made are presented here.