A Journey to Uchma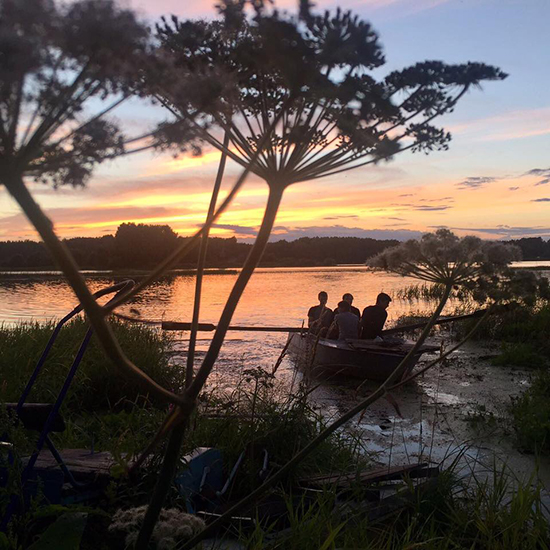 Not so long ago Charitable Foundation Pelican acquired it's own minibus, which means that more children will now have opportunity to come to our studio and study arts, and, what's no less important, we be able to do more travelling!
Well, the thirst journey of our graduates on the new bus was a success!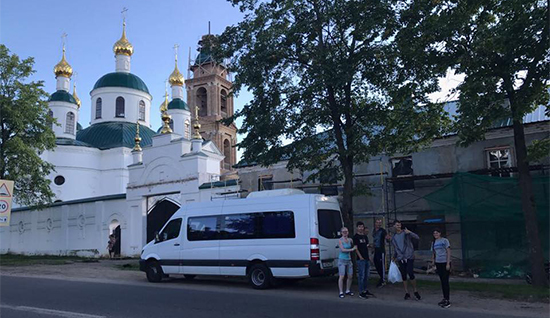 As soon as we found ourselves in Yaroslavl region, we headed off to ancient town Myshkin, situated on the banks of the Volga river – small but very nice. Another old town – Uglich - welcomed us with a wonderful weather and beautiful views of Volga.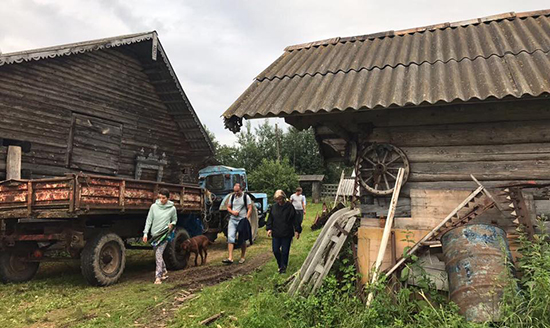 The main aim of our journey was to see our old friends in the village Uchma – former Maria's Children teacher of ceramics Tamara Naumova, her daughter Elena and their little adopted boy Arseniy.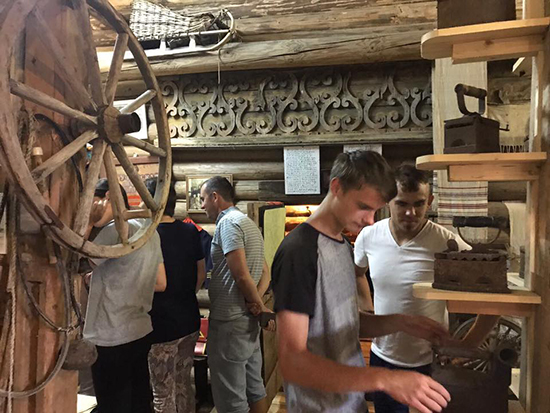 The young people visited the Uchma Museum of the Kassian Hermitage and Fate of the Russian Village www.uchma.info, founded by Elena Naumova and her husband Vasiliy Smirnov.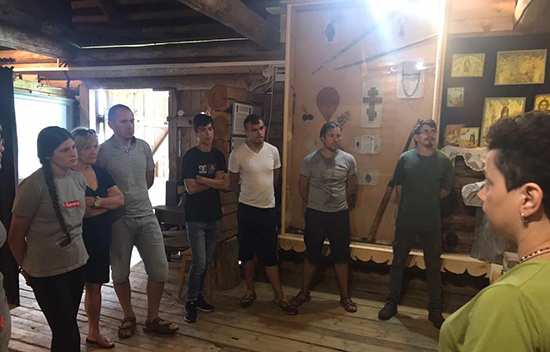 Hospitable Elena showed us around the museum.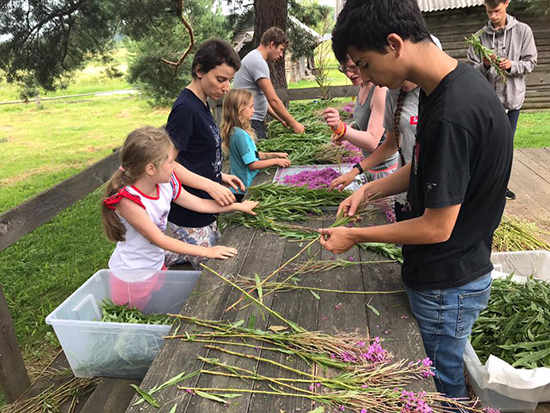 There was an opportunity both to work and relax – we helped to load haystacks and sort willow herb, learnt to row a boat and made a delicious barbeque.