Festival "Kind Moscow"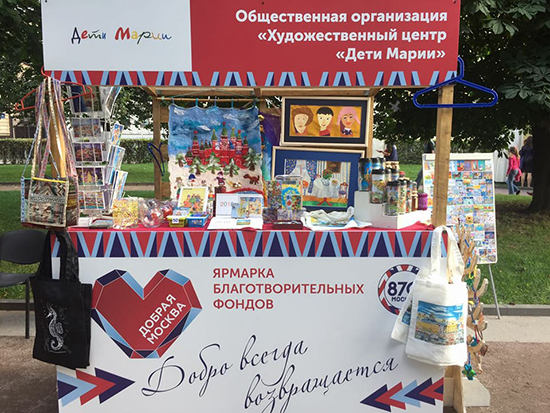 On the 9th September Maria's Children took part in the annual festival timed to the Town Day – "Kind Moscow". This time we managed to raise 21 650 Roubles, which will be used to organize daily art classes with children from orphanages and adults from psychoneurological institutions.Thank you to everyone who donated and to the festival administration!
Thank you, our dear volunteers – Misha, Masha, Zhenya, one more Misha and Nastya - for your support!