A Green Elephant
A cartoon about a green elephant was created by the whole studio. Idea and the lyrics belong to Aleksandr Shishov, our old volunteer, friend, poet and musician. The pictures were drawn at the studio art classes by children and adults from different orphanages (see the long list of artists in the titles). Editing, dubbing – everything was done by our students and volunteers. Thank you to everyone who contributed their hands, heads and voices to the project!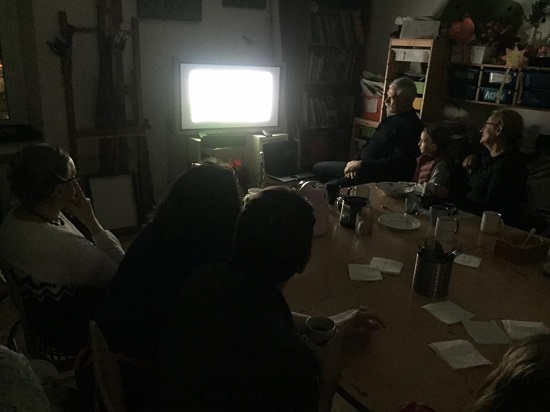 The cartoon debuted on the 15th of February: in the evening participants of the project and spectators gathered at the studio, where, in addition to the cartoon, a concert and a cake from Shishov awaited them.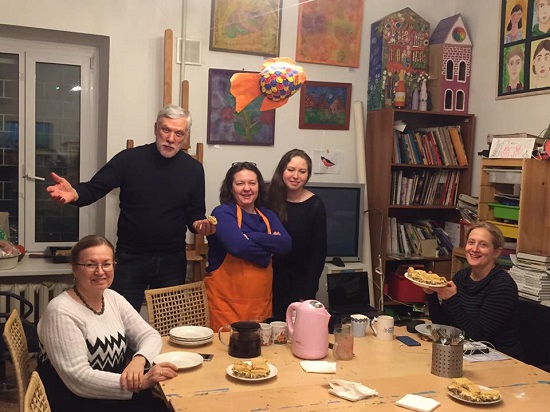 The whole week after the cartoon was demonstrated to those who created it. It's so important and pleasant to see that your drawing has become a part of the cartoon, isn't it?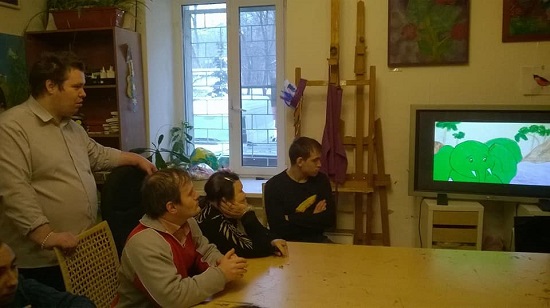 Thank you to Aleksandr Shishov and to all the artists, volunteers, musicians who gave this new experience to our students!