We are 21 years old!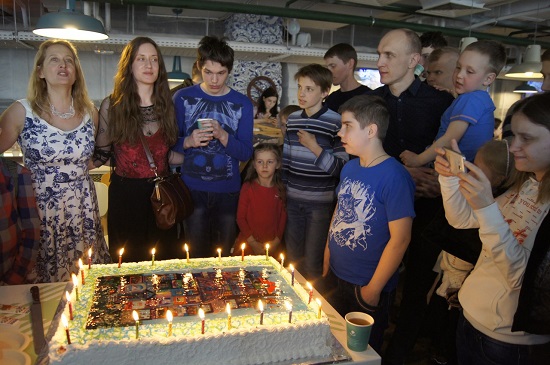 On 17 April 1997, Maria's Children obtained its official registration. Every year, on this day we celebrate our birthday. This year, we are 21 years old!
We celebrated our birthday as early as on Sunday, 15 April in a cozy Obed Bufet restaurant at Voykovskaya metro station.
There was a concert early in the evening. First, children from the Family Care Assistance Center "Sputnik" staged a performance, and then everyone who was willing got a chance to perform.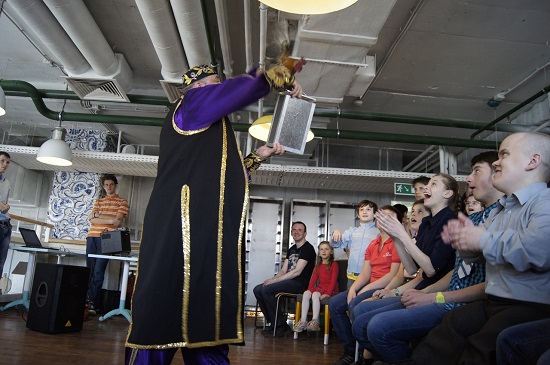 Everybody was pleased to see a magician who was also an animal trainer.
We thank Alexey Zhdamirov and Mikhail Gomelev for organizing, staging, and providing technical support for the concert. We separately thank Yekaterina Pertseva and our friends from Sputnik, and, of course, all performers!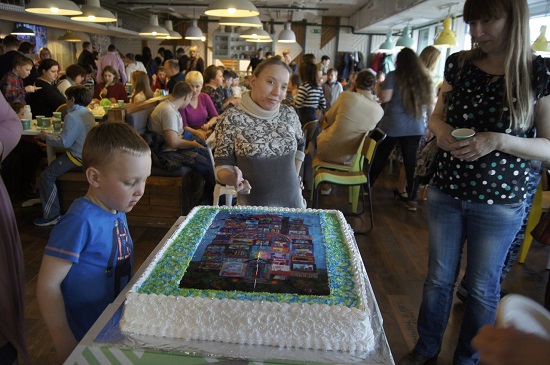 We express heartfelt thanks to Obed Bufet restaurant at Voykovskaya for their hospitality, attention, and tasty food. The celebration became a wonderful gift for all our children.
Here is a traditional cake with our group picture. Thank you, Oleg Fogel, for this cake! Happiness does exists!