Portrait of the Painter's Wife
On 2 April, we spent half a day at the Museum of Russian Impressionism with the young adults of psycho-neurology intitute No. 11.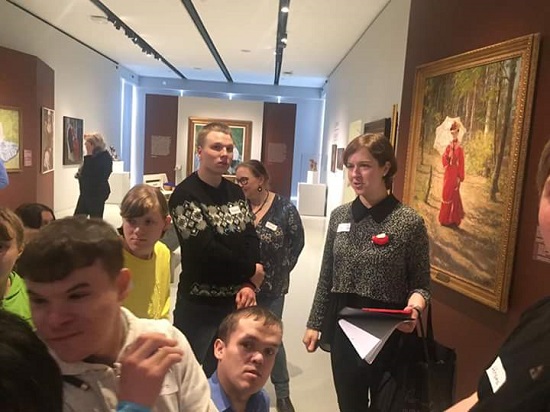 It is a very authentic place, both the museum itself (a former sugar and flour warehouse located in a round building on the premises of the Bolshevik confectionery factory), and the surrounding old brick buildings. Thanks to all who made this a very special program for both the children and adults. Special thanks to Vladimir Stepanov who invited us and to Eugeniya who gave us a wonderful tour through the exhibition "Wives".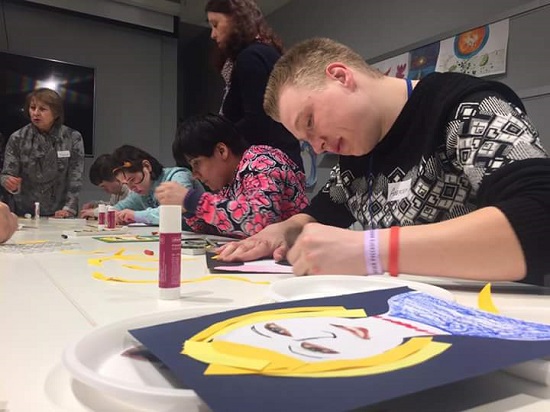 At the end of the tour, Eugeniya invited us to create original portrait-collages, and even drink tea!

The guys didn't want to leave and decided not to rush back to lunch at the boarding school. Therefore, we saw the exposition a second time.
We highly recommend that you visit this museum!