Us and pizza!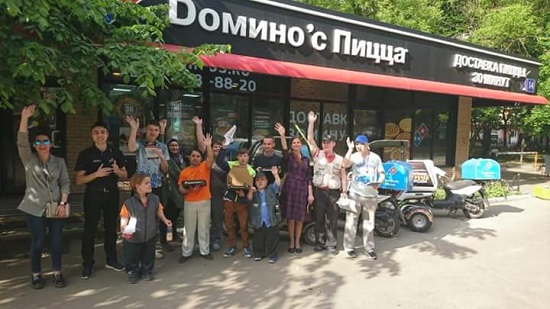 Almost all our children and adults love pizza. And, pizza loves us too! Today the guys from psycho-neurologic Dispensary N11 together with volunteers Irina and Vera visited Domino's Pizza at Serpukhovsky Val.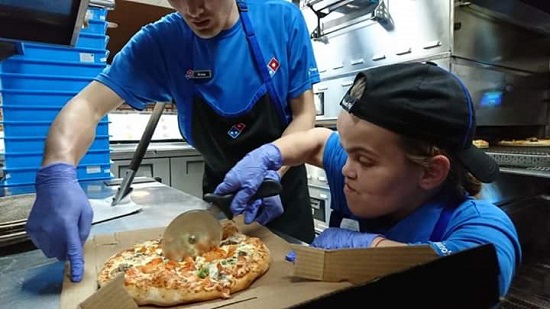 Here is the story narrated by Irina Chernenkaya: "It was not just a workshop, but an introduction to the company, its history, corporate ethics and a deep dive into the process of working in a fast food restaurant. Our guys visited the entire premises, were taught how to wash their hands thoroughly prior to cooking, learned how to form a pizza box properly and quickly, visited the holy of holies – a warehouse of food – a huge refrigerator! We had a great opportunity to talk to all the personnel: to managers and pizza makers alike while the restaurant director himself helped our guys to acquire the skills of a real pizzaiolo. The atmosphere was very warm and homey. However, at the same time, our guys learned about the basics of the profession, and many of them were interested in working in a restaurant. We were told about the types of pizza, the time required for preparation and delivery, were showed how orders are taken, and we were also taught how to work with the dough."
Vera and Ira, thank you for your time, sincerity and active participation in the lives of our people! Thank you to Natasha Chopra for such a useful and tasty acquaintance! And, thank you to Domino's Pizza for the enlightenment and joy!