Neighbor's Day
Do you know what is celebrated on 24 May in Moscow? We did not know either, but it turned out to be Neighbor's Day! Tverskoy district celebrated by arranging a yard festival on 6 Fadeeva Street, and we joined the party.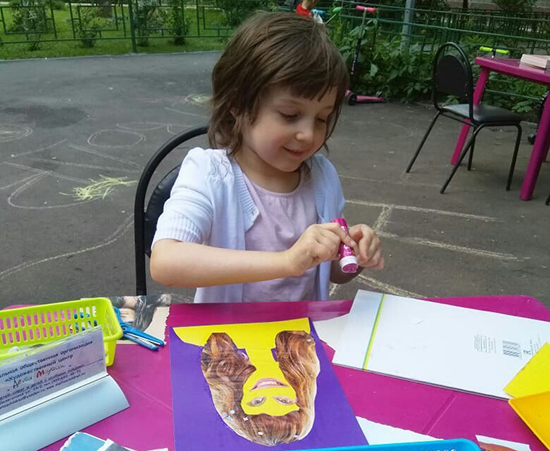 During the festival, our painters held a workshop on the collage technique "I built you from what I had".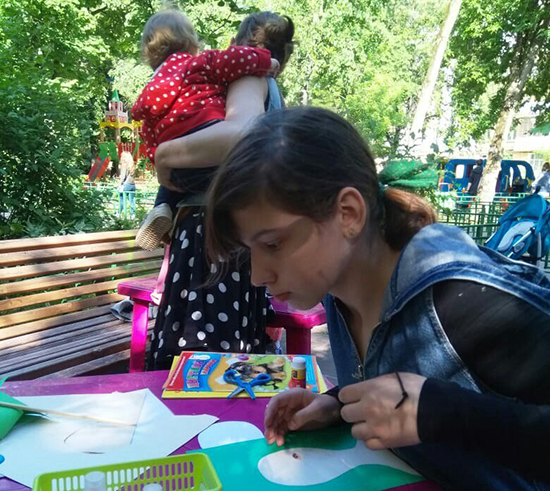 Youth from "Pelicans" taught everyone who was interested, from grandmothers to grandchildren, how to juggle.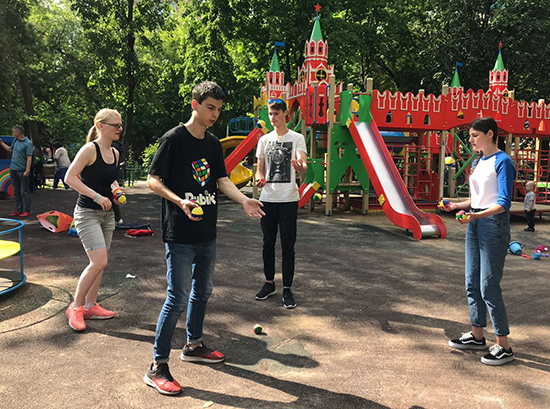 Our painter and young mother Dasha Kamenskaya who lives on Fadeeva Street arranged a free market called "Give-Take" in order to create a neighborhood gift exchange of children's clothes and toys, providing the goods with a second life and introducing neighbors to each other. Children grow quickly. Toys become boring quickly as well. Many people were excited!