A week of volunteer opportunities with AbbVie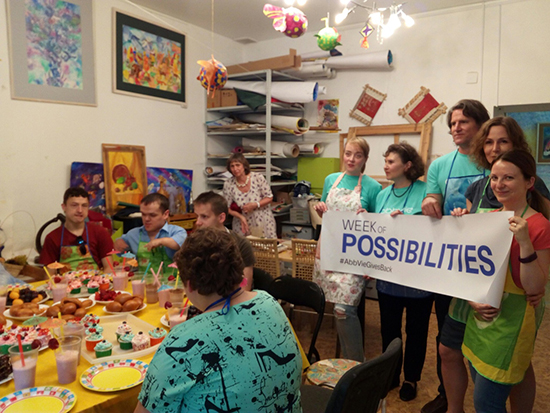 Every year, the international company AbbVie holds a week of volunteer opportunities. For the fourth time, the Moscow branch of the company ran a culinary workshop. This time, young people from two psycho-neurological boarding schools participated in this workshop.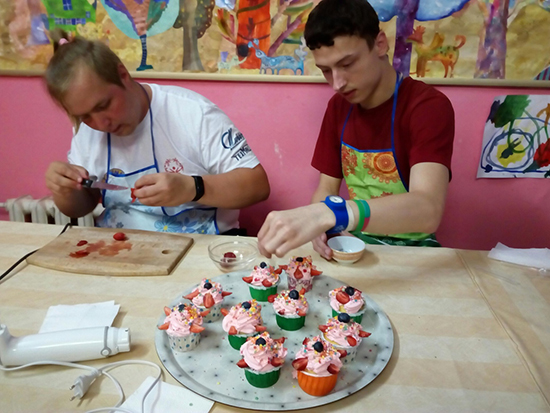 On 18 June, staff and young people created true pieces of art from ordinary cupcakes. Youngsters were enthusiastically creating milk cocktails practically by themselves, with minimal support from volunteers. The evening finished with a friendly feast.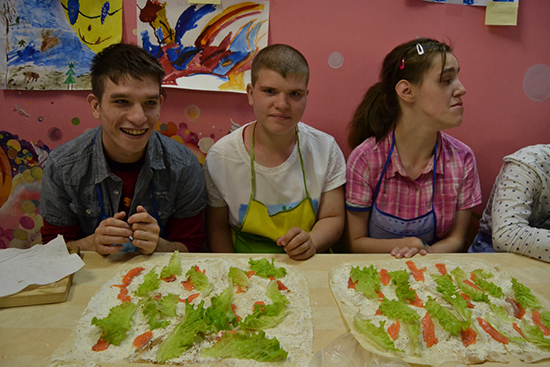 On 22 June, the volunteers from AbbVie came to our studio again and prepared salads, rolls and strudel with the pupils from the psycho-neurological boarding school. Many of them peeled and chopped vegetables for the first time in their lives. They learned how to place the layers for mimosa salad and how to open a can with peas.Misha Altufiev was very excited by this; he even wanted to take on a complicated job – such as chopping meat.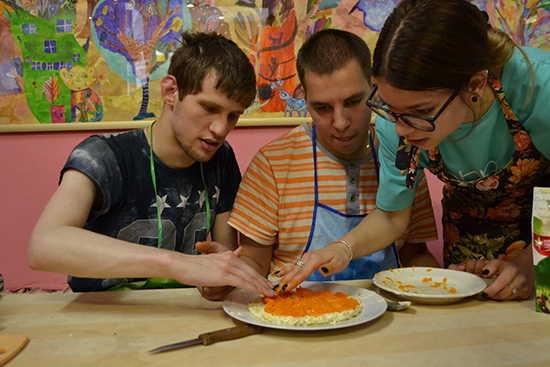 Thank you, dear friends! The fact that you are giving your time, talents and attention to our fosterlings is very important and pleasant.
#abbiegivesback