04/2012 On 13-15 English-Russian training with an Ancient Greek character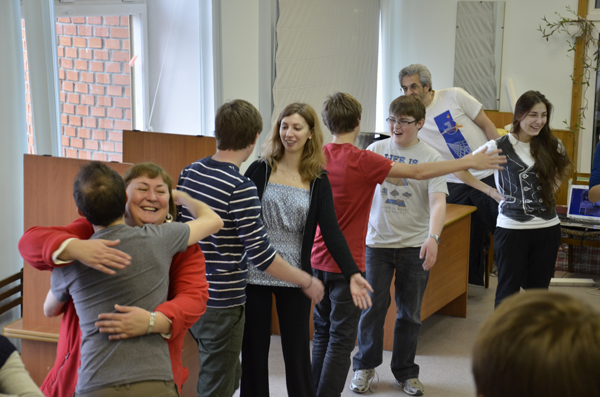 On 13-15 April in the "Lipki" recreation center outside Moscow we held an unforgettabletraining sessionwith English students from the Seven Oaks School and children from the Moscow orphanage №4. The English side was represented by 21 15-17 year old students and three teachers, one of who – Jon Drury – teaches his students Russian.From our side there were boys from post-institutional group who are just about to travel to Britain with a performance to be shown at the Shakespeare's Festival, and kids from 8 and 9 grades who visited Britain last spring.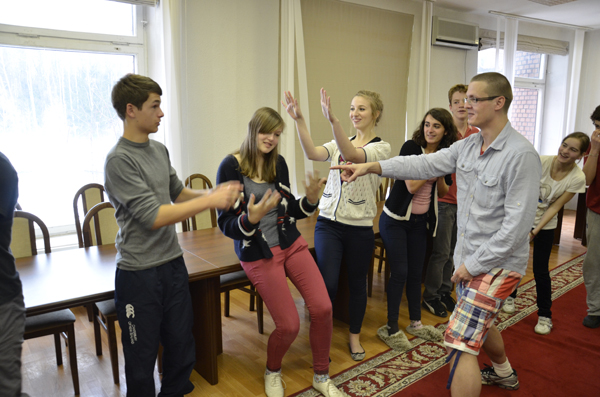 As usual we started with introductions, playing games such as "Blanket" which helped us to get better acquainted with each other. The games were lead by Vanya Antonov and Ruslan Lartsev.
The next day we proceeded with presenting our favourite games to the British guests – remembered "Bobodi-bop-bop-bop", "Guess the leader" and in the evening we even showed a "Clown's telegraph".
The highlight of the Saturday was performance based on ancient Greek myths directed by our friend – psychologist Alexander Kolmanovsky.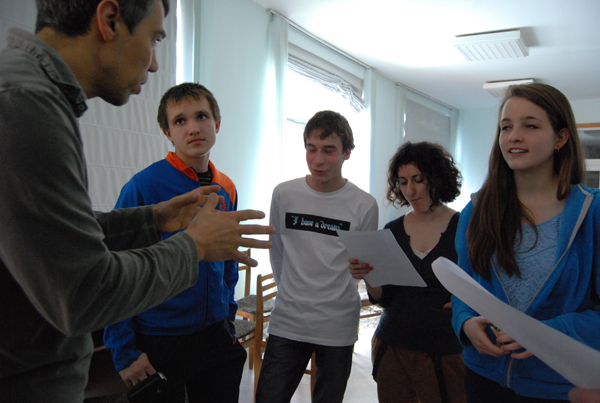 Several groups of participants rehearsed, created misenscenes, selected costumes and props and then took turns showing the episodes.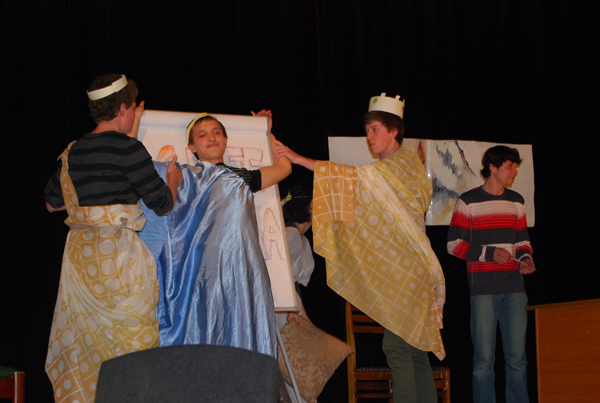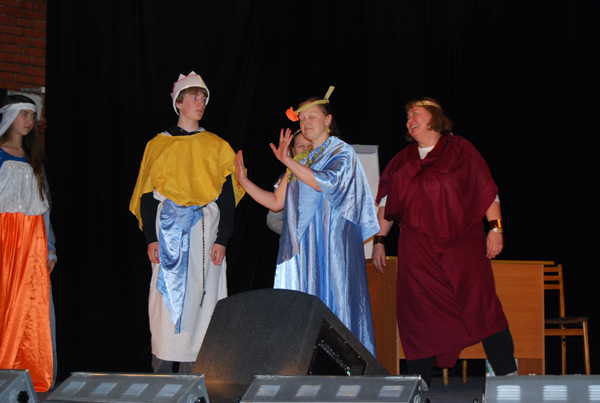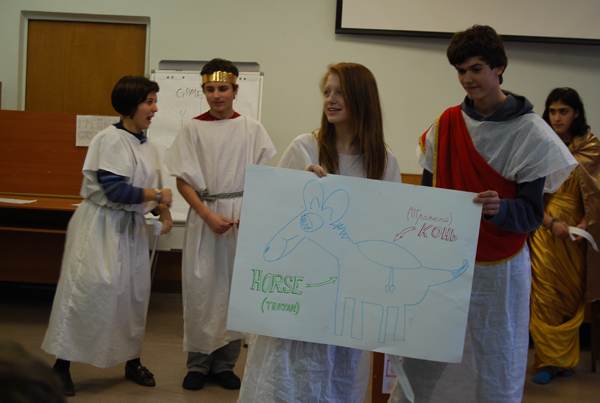 The last episode ("Heraculus's main deed") was produced by Sasha Kolmanovsky himself. In this scene Heraculus (performed by

Lesha Golubkin

) had to undergo various trials in order to be enrolled in the Seven Oaks School.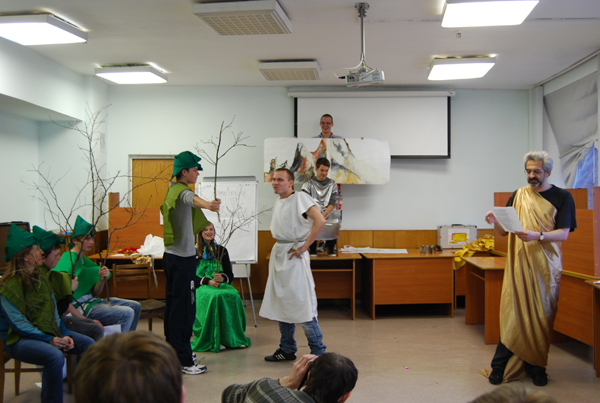 On Sunday for the purpose of reviewing the covered material Sasha organized a quiz for the children in the form of "Three Wize Men" game.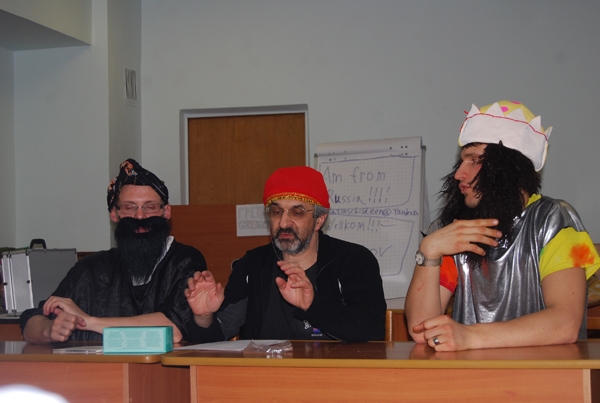 Also in accordance with our tradition we painted a large collective picture with Maria and Ruslan. The theme chosen by the children was England. Our English fiends got involved in the process along with our children. Together, they painted London's numerous attractions.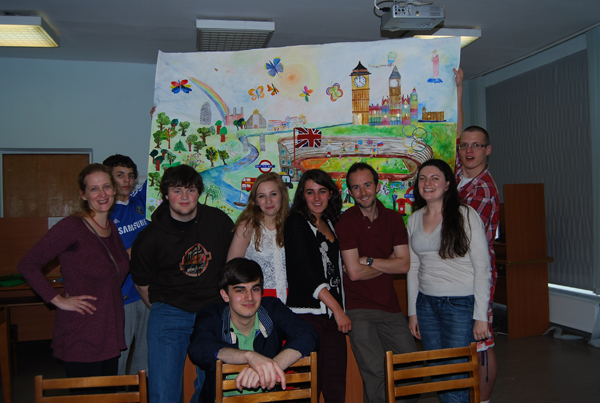 During these days we held birthday parties for our girl Olya Yermakova and the English boy Callum.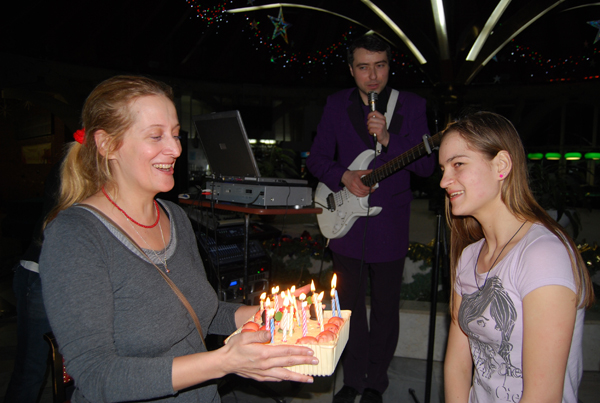 In the evenings we played such popular board games as "Dixit" and "Rummikub".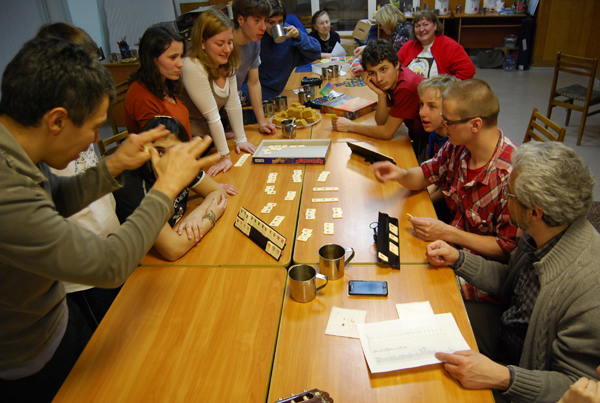 Among the children who enjoyed playing table tennis there turned out to be a lot of champions on both sides. The children also had fun going to the swimming pool two times a day.
We showed our English friends the production of "Fedora's Misfortune" and gave them books about Fedora as a present in order to make clear to them the content of the fairy tale.
When the time came to say good-bye the children exchanged photos and e-mails. We hope that this journey will boost new friendships.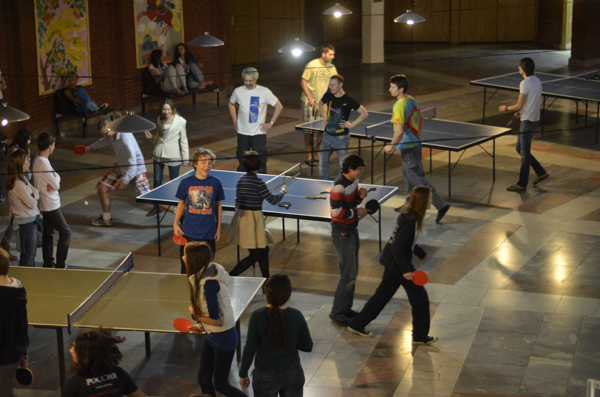 We are grateful to all volunteers who helped to make these days memorable!