News of Charitable foundation PELICAN: journey to Barcelona with teachers from Beslan.

On 26-31 March staff members of the Charitable Fund "Pelican" and five teachers of the Beslan School №1 travelled to Spain. The journey took place in the framework of the "Programme of professional development and psychological support of teachers of Beslan". We express our gratitude to Sophie Nash for her warm welcome and Inessa Dorokhova for the organizational help.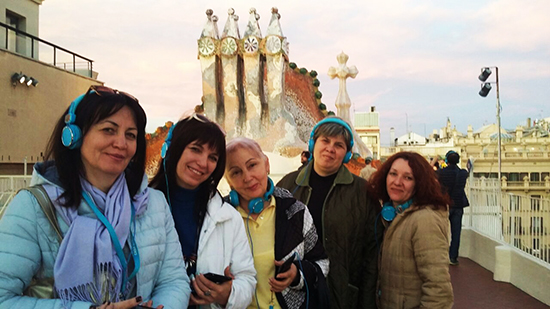 Participants share their impressions:
- This year we went to Barcelona on spring holidays. What we saw was a city of Dream! It's extraordinarily beautiful and friendly, people there are really glad to see you.
We were deeply impressed with Sagrada Famiglia cathedral by architect Gaudi. When you stand in front of it you understand that you understand nothing. No borders between genius and madness. You just can't fit it in your head. We were touched by the architect's idea – to depict the Bible in stone. Everyday, walking around Barcelona, we couldn't stop admiring the creation of the great master.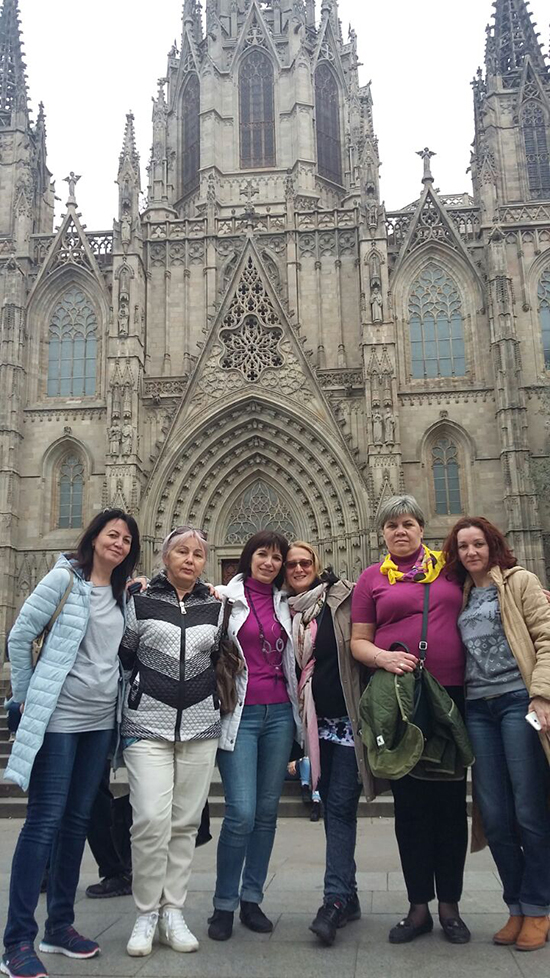 We passed along the Rambla street, visited the famous Battlo apartment house - unusual, bright and wonderful building designed by Gaudi, walked on its roof, enjoyed the atmosphere and surrounding beauty. Barcelona's architecture is what it makes worth coming here.
We stayed in Barcelona for just four days, and it was not enough! An admirable city! Once you see it, you want to come back here again and again. Thank you, Barcelona, for such a miracle! Thank you, "Pelican" foundation and Maria for the opportunity to see and feel this miracle around us!