Meeting with Nick Vujicic

Last week one of our good friends and donors gave us 50 tickets to Nick Vujicic's performance as a gift. So on Thursday, 14thof April, several graduates (from the PELICAN Foundation) and high school students from the Family Care Assistance Center "Sputnik" and the boarding-school #31 for children with locomotor system disorders set out for the meeting with Nick.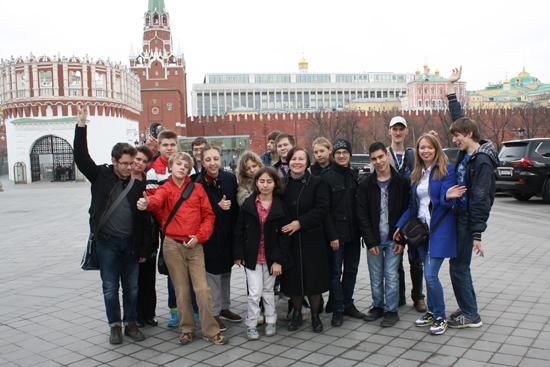 Most of the young people knew Nick thanks to his video's in the Internet. They knew that this smiley guy and motivation speaker, who has no hands and legs from birth, inspires people and helps them reveal their own potential. So first of all they expected to meet Nick as a star, as a celebrity, but instead, it appeared to be a very personal and emotional story. Each one got a message for him- or herself, looked back at their life and pondered about their future – Nick knew what kind of words each of the kids was eager to hear, as he himself experienced so many dramatic moments in his life! A guy from the boarding school #31, Gleb (disabled person), was so impressed that he even wrote the following letter:
"…Frankly speaking, on the way to the event I could hardly imagine how grand and touching Nick's appearance can be. I'm usually skeptical about such events but from the very start Nick totally captured my attention! I just listened to his every word with an open mouth. I laughed at his self-irony and sobbed at his heart-rending stories! When I was tired to watch I just listened to everything Nick was saying!! As I left the hall I was all in tears! It really dawned on me that human potential is unmeasured and if you want to achieve something you have not only to dream of it and believe in it, but also put all your heart and soul into it! Then and only then you can "move mountains"!!!"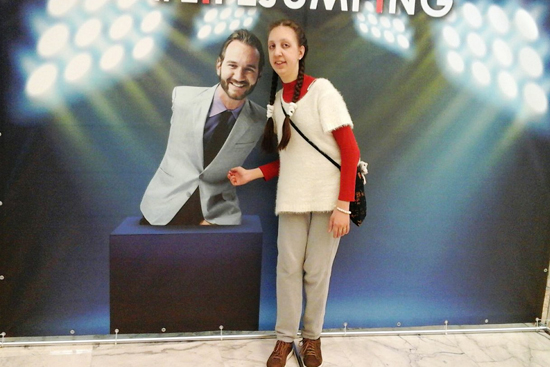 We are so much grateful to Nick Vujicic for the inspiring lesson and to our friend who made this life-important meeting possible for our young people!