Ship of our Hopes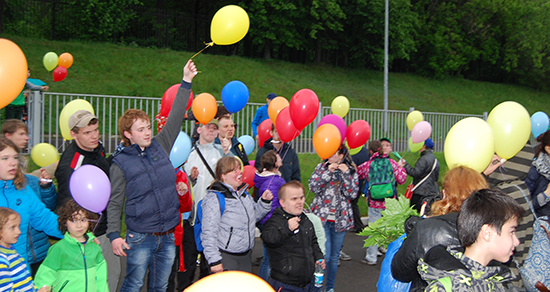 On the 22nd of May, as every year, we sailed on the Ship of our Hopes. Children from all the orphanages and children's homes we cooperate with, spent an unforgettable day together.
The weather changed several times a day, the rain showered us but didn't frighten. At the Bay of Joy a tireless team of artists, volunteers and graduates prepared different interesting activities for our kids: master-classes on drawing,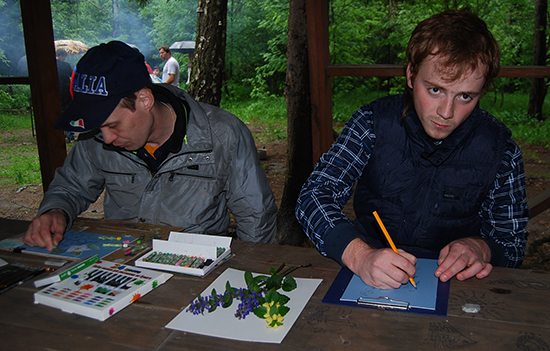 weaving from elastic ribbons,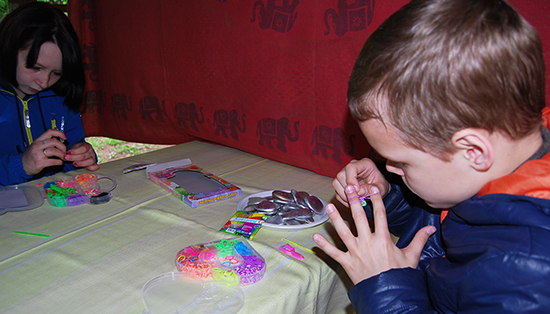 playing drums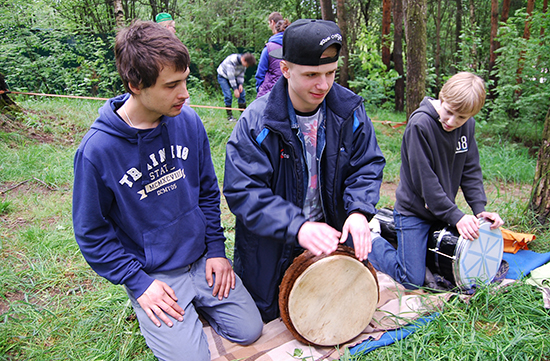 and other unusual instruments;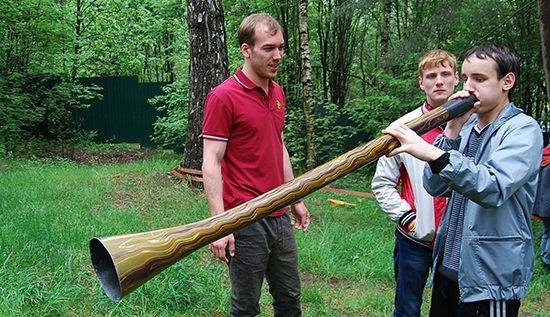 one also could walk a tightrope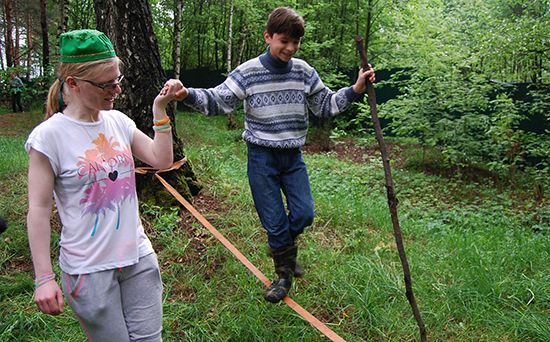 and swing in a hammock,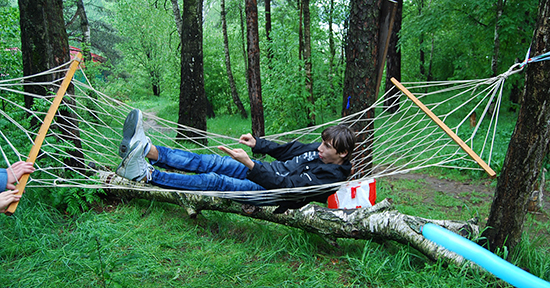 try on a scenic image and have his or her picture taken,
learn dancing (in spite of rain!),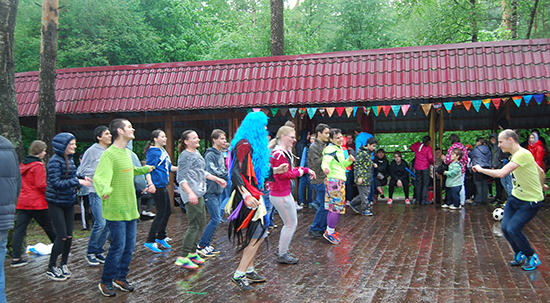 fulfill funny tasks and win prizes.
This time our wonderful barbeque masters worked in quite difficult conditions caused by the weather instability but, nevertheless, the barbeque was a success!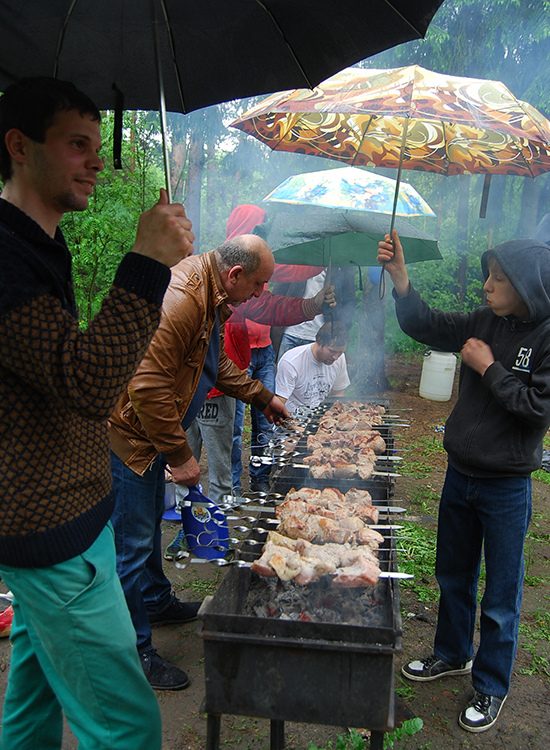 Thank you, Armen, Lesha, Vitya, Grisha, Sasha, Misha!
Remarkably, the administration of the "Investmanagement" company (the Bay of Joy) not just provided us the free picnicking place, decorated the glade with huge bunches of balloons but also generousely treated our children with cakes and pies! Thank you very much, it was so nice and delicious!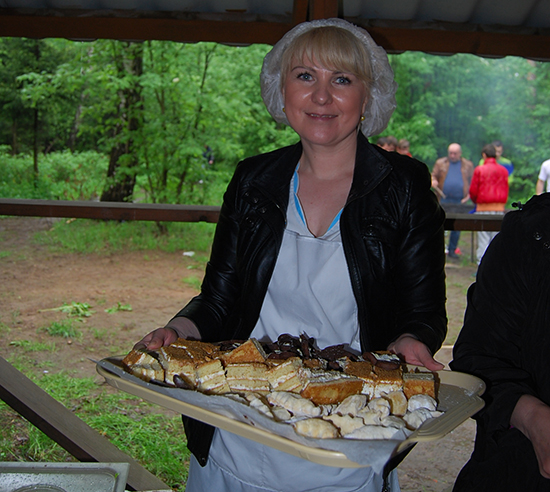 On the way back there was a concert. It started with a small performance that the children staged on the same day together with Galya and Yaroslav.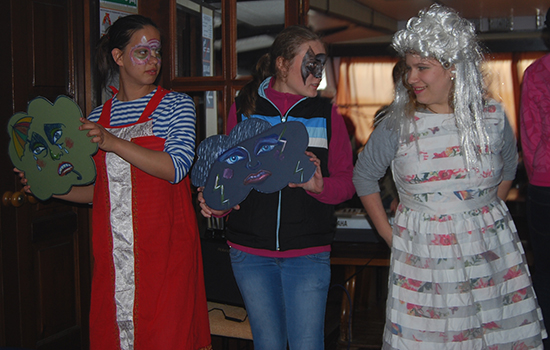 The weather was terrible, the princess was adorable.
After that all those wishing could perform their songs, poems and dances.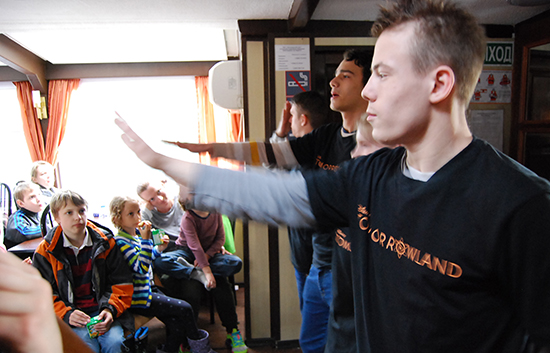 Dance by the children from the family care assistance center "Doverie".
On the pier we traditionally released dozens of balloons in the sky and made our dearest wishes.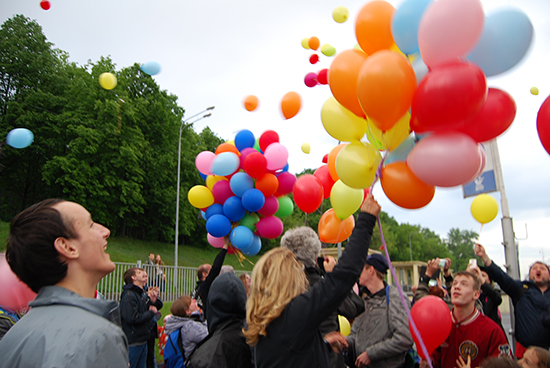 We express our gratitude to the DIXY programme "Caring neighbours" for the financial support, Coca-Cola for drinks, "Investmanagement" company (Malibu and the Bay of Joy) for funny surprises and delicacies, and also to our wonderful, talented and restless volunteers for making this day so exciting!