Summer Camp "Our Family"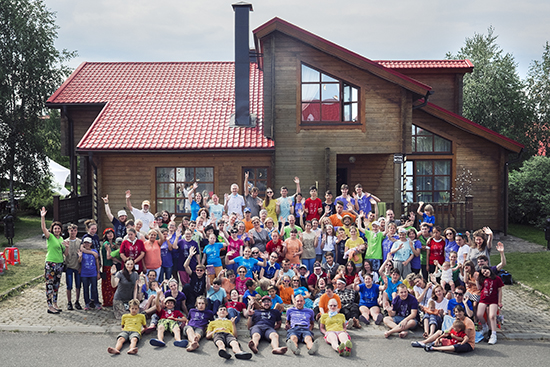 From 15 to 29 July Maria's Children traditional (19th) Summer camp "Our Family" took place. Children from the Family Care Assistance Center "Yunona" (Moscow), children's home "Solnyshko" (Filimonki settlement) and children's home of Mozdok (North Ossetia), as well as 5 children from psychoneurological institution, spent two weeks, full of bright events, love and care, at the Sorochany Resort in the Moscow region. Volunteers from Moscow, Beslan, Mexico and USA joined our team to make these days unforgettable and fill the kids and each other with warmth and joy for the year to come.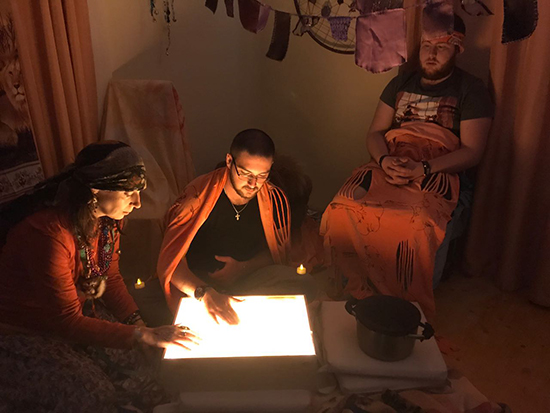 As usual, the camp started with the amazingly beautiful ceremony of becoming a member of the Elephant, Zebra, Lions or Giraffe family.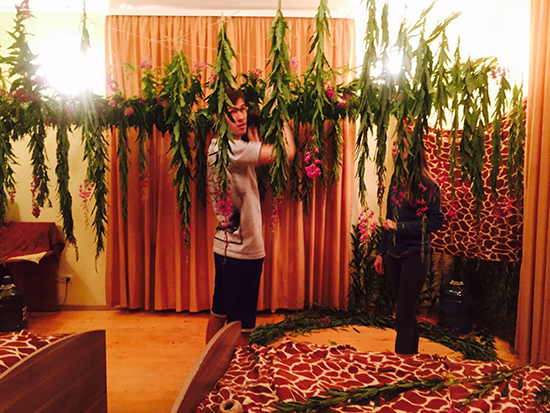 In mornings we held master-classes devoted to: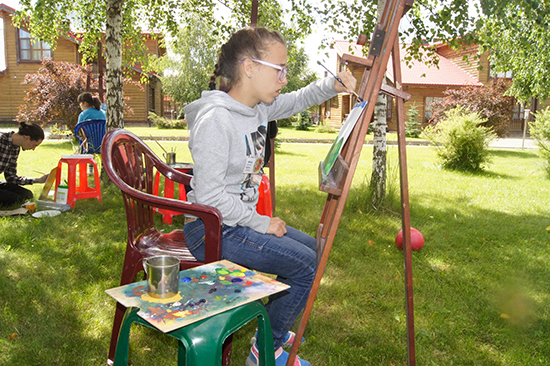 painting en plein-air,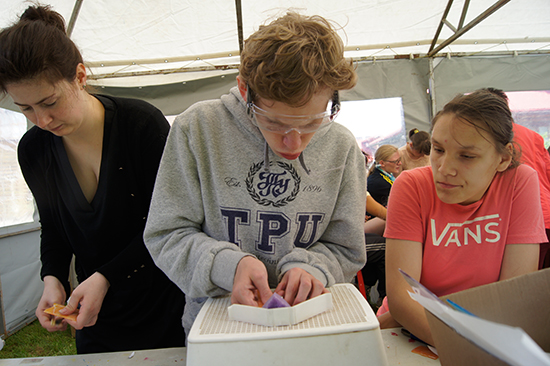 Tiffany glass, singing under accompaniment of guitar,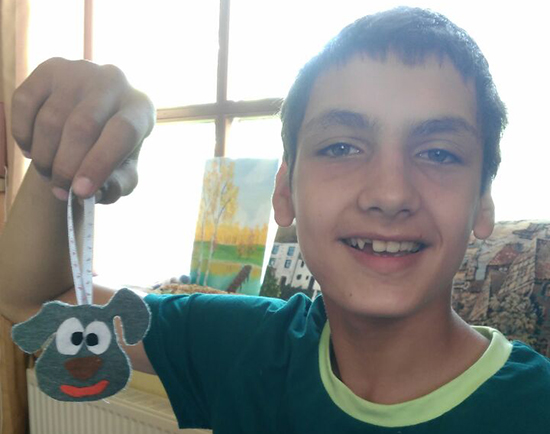 making felt toys,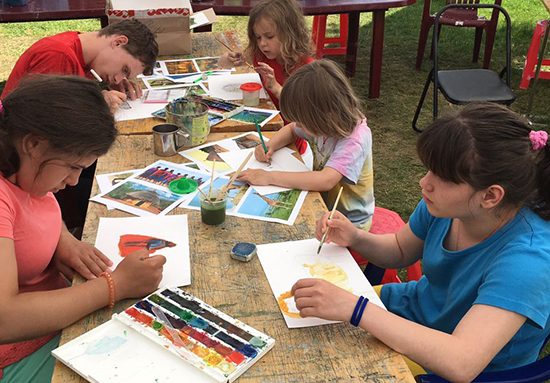 drawing a collective picture,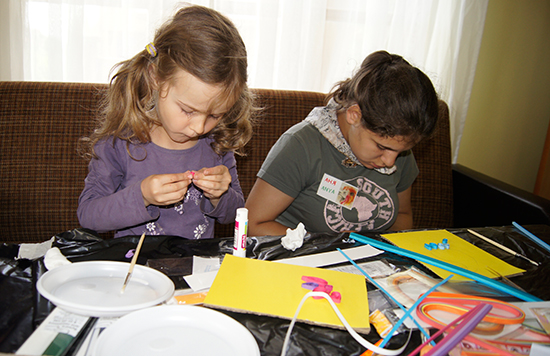 quilling, creating hair accessories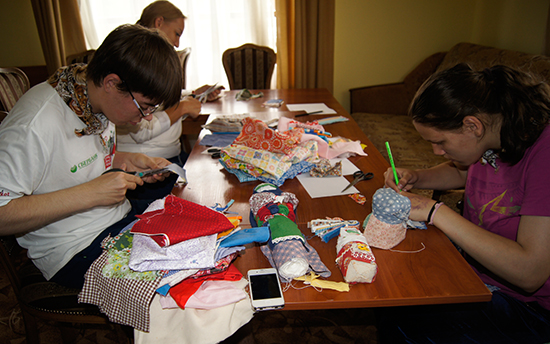 and dolls-talismans,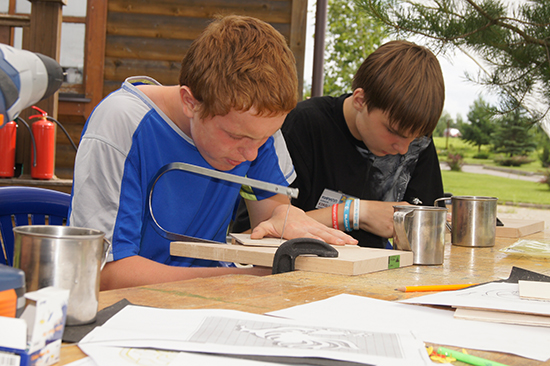 fret-cutting,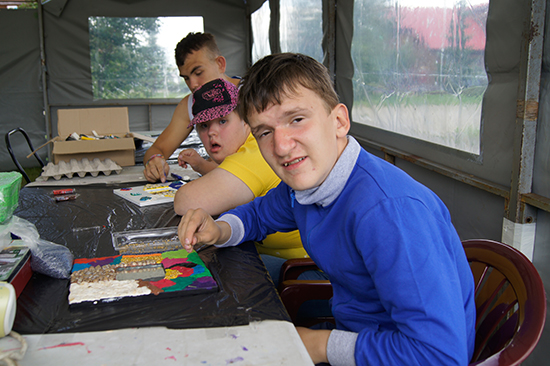 mosaic,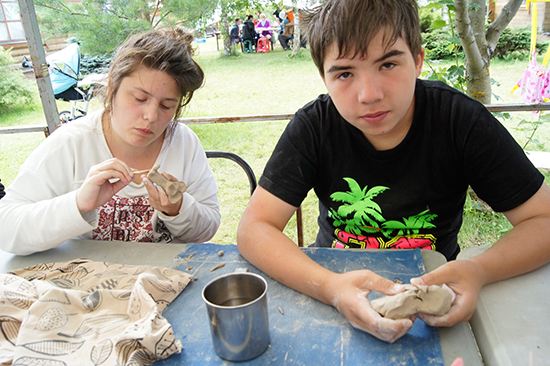 molding from natural and polymer clay.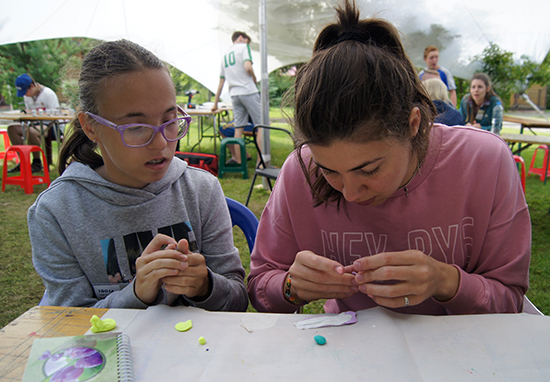 We also learnt the secrets of origami, ebru, tie-dyeing, glass painting etc.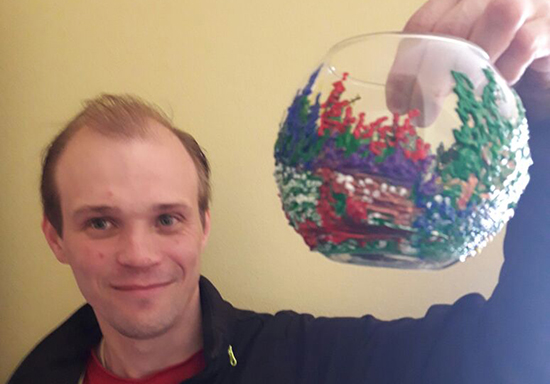 A volunteer from Mexico, Fano, taught us elements of capoeira and various rhythms.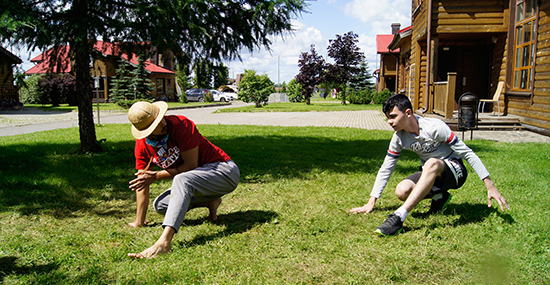 A volunteer from Beslan, Khetag, entrusted us secrets of putting puzzles such as Rubic's Cube, Pyramide together. The kids even called the master-class "Khetag's Pyramid".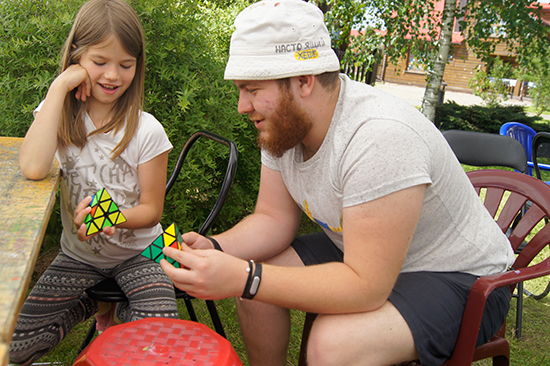 Some kids wanted not only to participate in master-classes but also share their skills with others.For example, Vova from Filimonki announced and held a master-class on weaving resin bracelets and Sveta – master-class on making African cornrows from hair.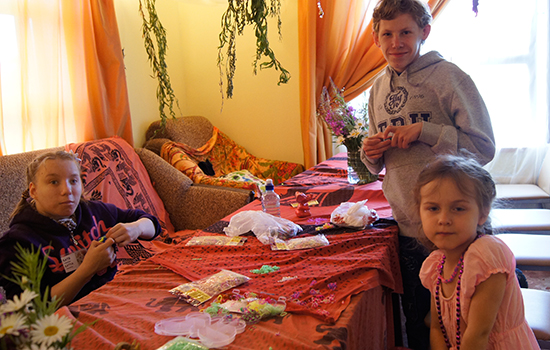 After dinner there was "family time" during which we sang songs, shot videos, staged performances,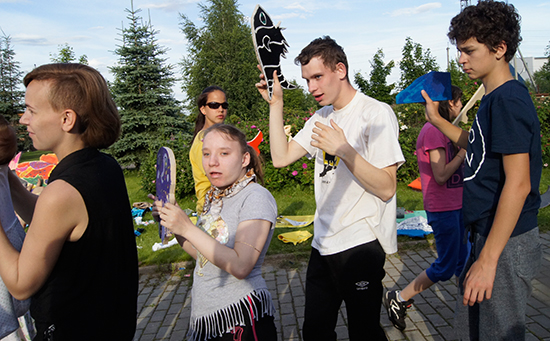 played games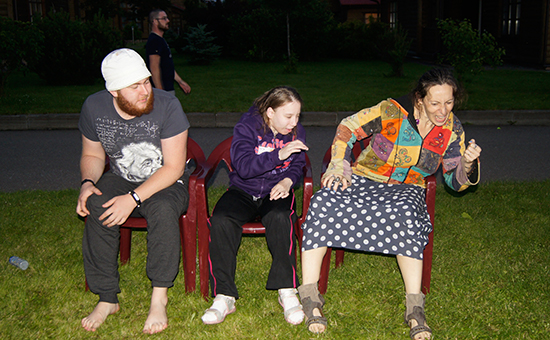 and cooked delicious things.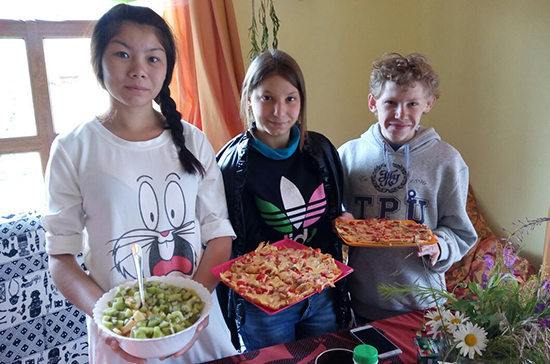 If the weather was good we went swimming.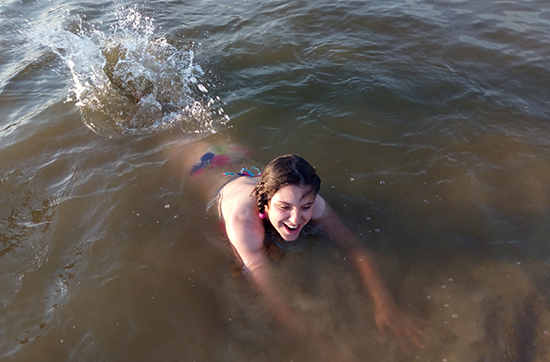 On one of the evenings our volunteers from Beslan and Mozdok arranged an "Ossetian Evening". In its first part we enjoyed Ossetian dances and in the second - Ossetian pies.

The Mad Hair-dresses and Disco Night proved once again that people of art can create anything from everything,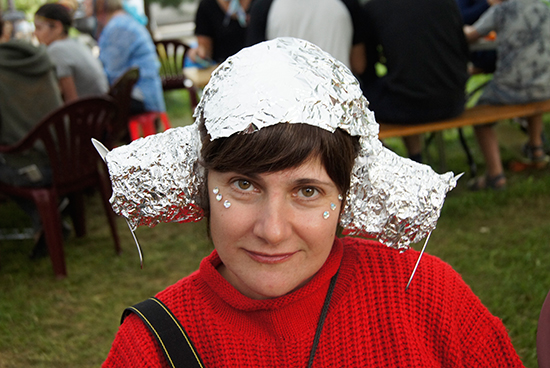 and that original ideas never wane.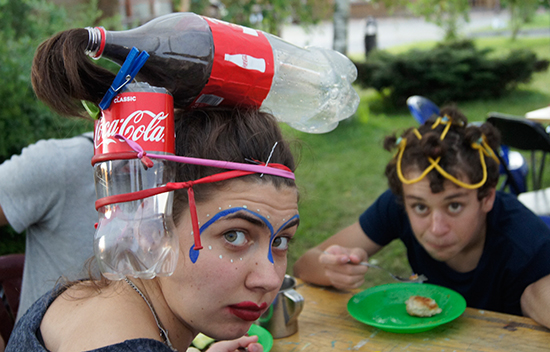 Lyosha Zhdamirov prepared and held the Evening of Poetry. First, he cited poems and prose himself and then all those wishing could perform as well. Hope it will become our every-year tradition from now on!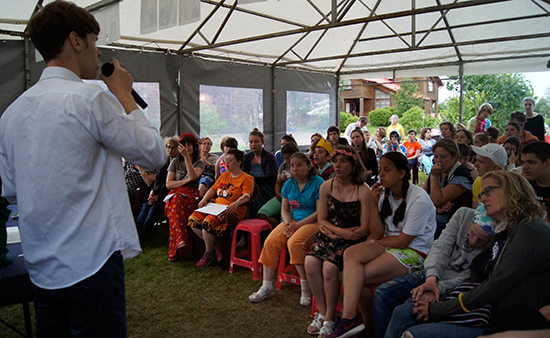 One day the Club of Traditional Cossack Song "Petrov Val" visited our camp. The guests sang beautiful folk songs and told us stories about the Terek Cossacks.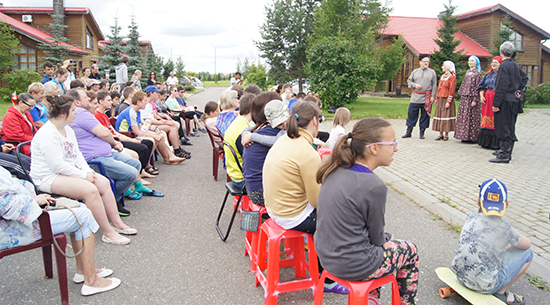 Actors Vladimir Belousov and Mikhail Petrochenko gave a play based on stories of Victor Dragunskiy, Nikolai Nosov and Victor Golyavkin. After the amusing performance the actors showed the kids several drama exercises and all those wishing could come on stage.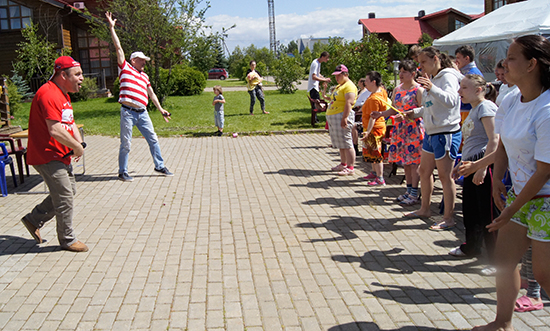 On Saturday the whole camp took part in the "Theatre from Wheels", an improvised performance which was prepared within just two hours.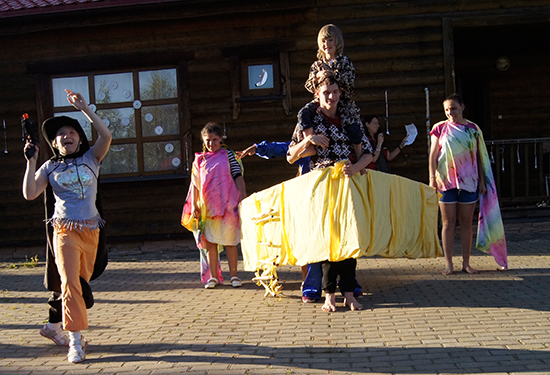 This time our stage director Alexander Shishov made a creative adaption of the Russian folk tale "The Flying Ship" for us.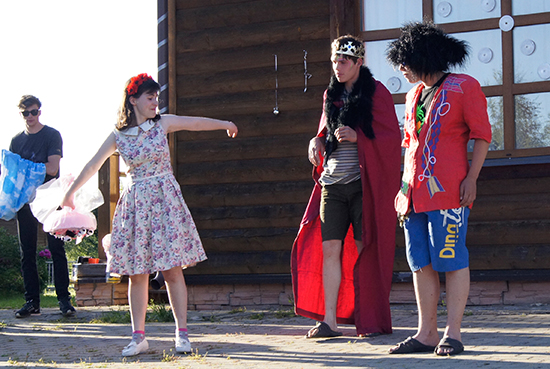 Each family presented one of parts of this epopee,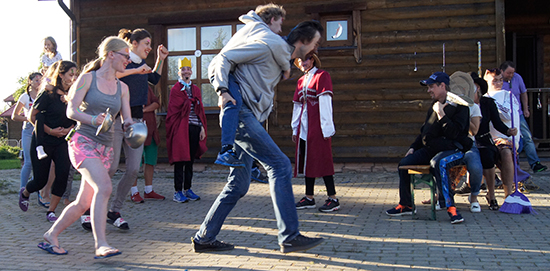 everyone was at his best.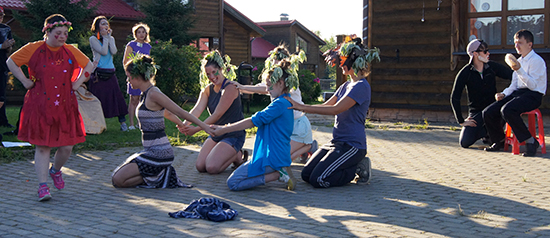 "The Big Game" is one more tradition of our camp – a long quest in which the children, divided into teams, pass through different stations meeting different creatures and fulfilling their tasks in order to help the main hero.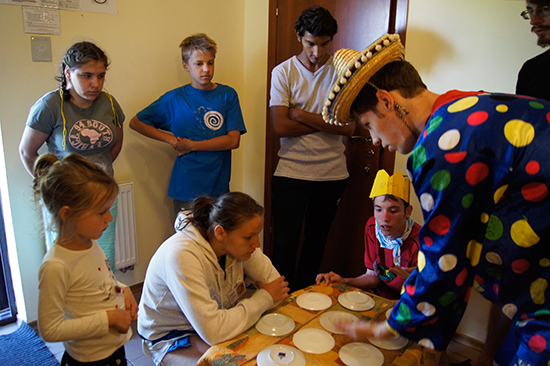 This year our goal was to help the Mermaid get her human look back so that she could also run and play with the kids.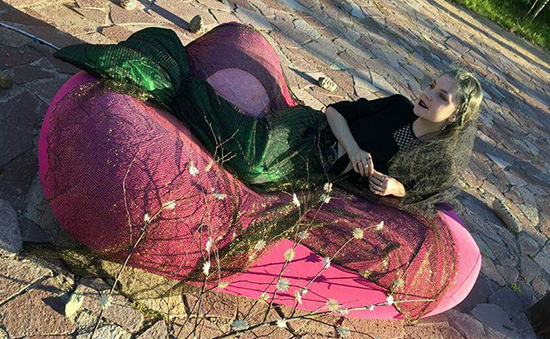 The children felt pity for the poor Mermaid, they bravely took maps and set out on a search of Magic Stones with the help of which the poor thing could be released. We met the witch Baba Yaga and Koshchei,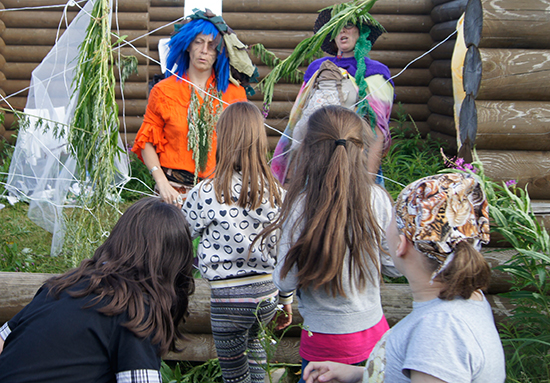 Red Indian Chief and the Doctor Powderpill with Bacillus, Kikimora and Mummy, Talking Balloon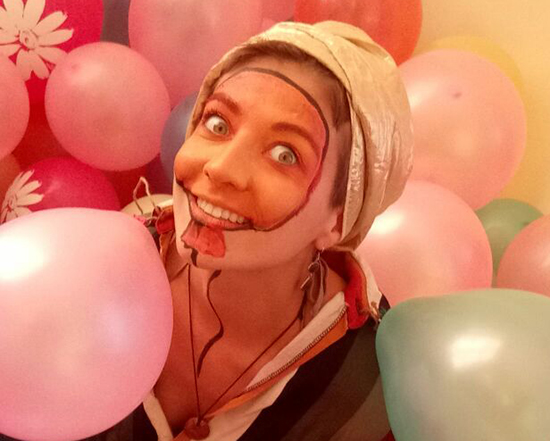 and Green You-Hoo. There was also a special station invented by mothers with babies (there were lots of them this year – a real baby-boom in our studio!). They taught the kids to swaddle babies, wear a sling, make rattles and sing lullabies.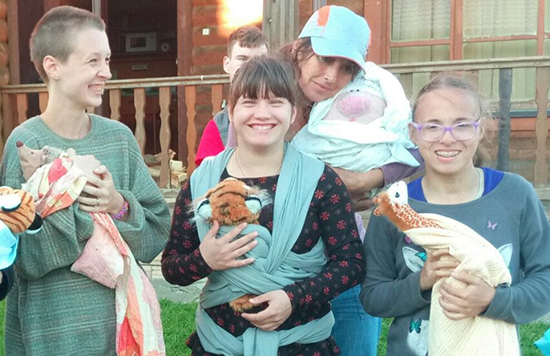 Having overcome all the trials we not only saved the Mermaid but also found a whole trunk of Kinder-Surprises!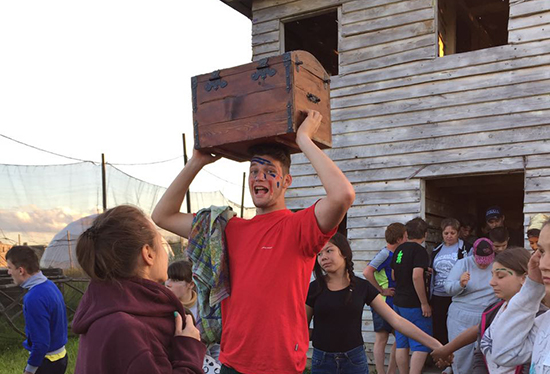 Closer to the end of the camp eventually a summer heat came to Sorochany and we went to the pond to ride a banana – the children's favorite entertainment.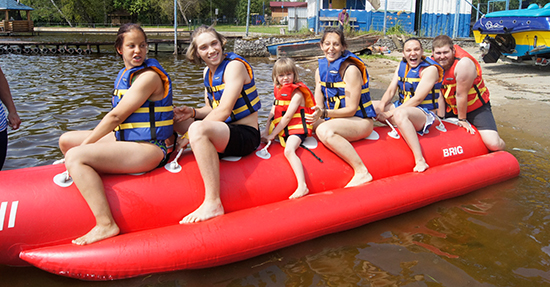 Though, later in the evening all the impressions from the banana faded as our new friends-bikers from Moscow and Dmitrov visited the camp.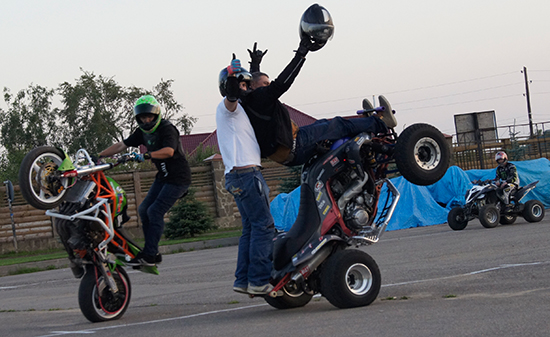 Motorcycles and quad-bikes roared and reared, not only the kids but adults were blown away by the show. Moreover, the bikers offered all those wishing to take them for a ride.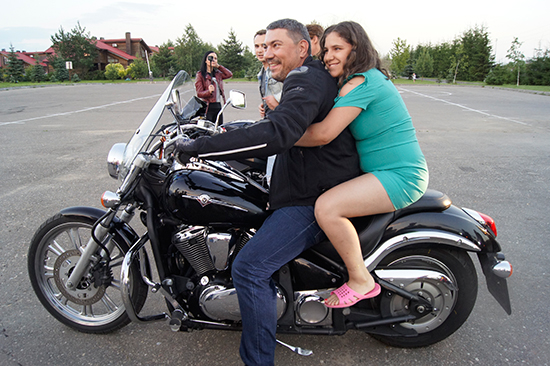 Most of kids expressed their wish to try and some appeared to be real moto-fans. Anya from Fililimonki seemed to get the championship – she rode the motorbike 8 times! When it was time to say good bye, the bikers gave the kids sweet presents by which they won their hearts at all…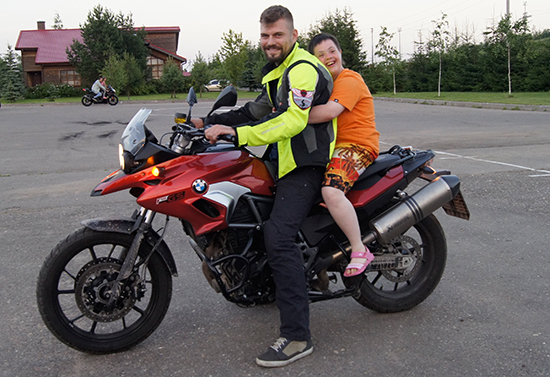 Play "Little Boy and Karlson", staged by Vladimir Belousov with our staff members, volunteers and graduates also debuted in our summer camp. The children laughed and applauded a lot!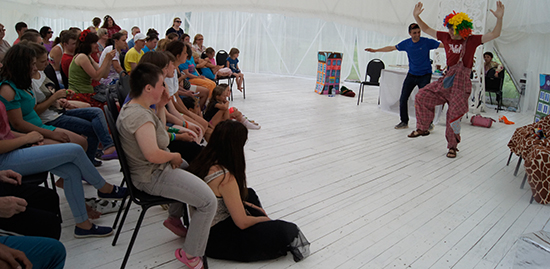 Thank you to Vladimir, Yassin, Lyosha, Kristina, Galya and Liudmila! Thank you very much to all who helped design the setting! Now we are thinking to present this play in orphanages.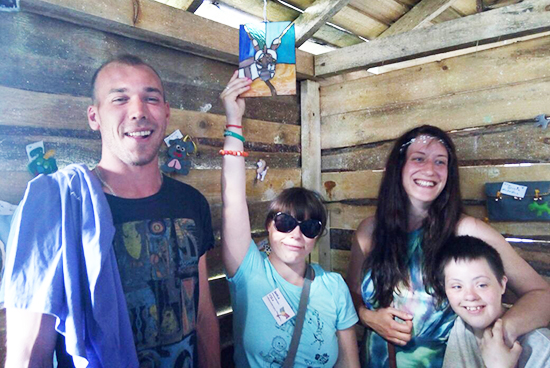 On the last day we organized a traditional exhibition of all that had been created during master-classes, so that everyone could get an eyeful of children's talents.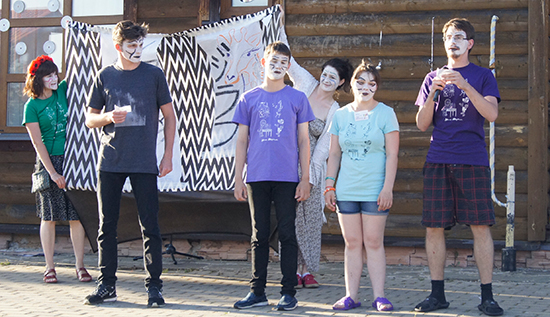 On the final concert all the families demonstrated their family-made films, performances and songs. We consider life in families very important as there is a more deep communication between children and volunteers. Friendships appearing here continue, even when the camp is over.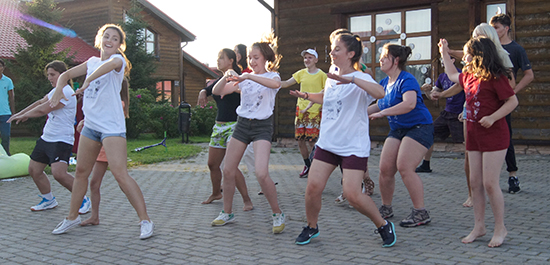 Dances, learnt at master-classes, were the highlight of the programme: Rumba, produced by Mila Gomeleva, Hip Hop (by Nastya Khomyak) and a very beautiful Ossetian three-part dance performed by a professional dancer Alan.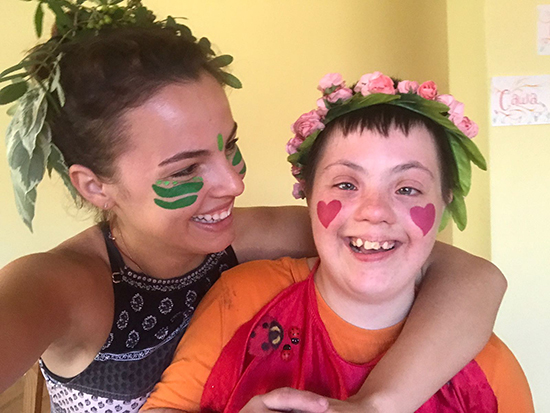 The camp ended in a long, warm Goodbye and many-many hugs. The kids left with pictures and heart-warming memories. They have evidently become more mature and we hope happier.
Thank you to all those who helped us at the camp: the Public Relations Committee of Moscow and KPMG for the financial support, FCAC "Yunona", Filimonki children's home "Solnyshko", children's home of Mozdok for wonderful children and teachers, "Pobeda" airlines for the discounts for the guests from Beslan and Mozdok, James Madison University for students-volunteers, "Chicken Factory" company for 50 kilos of croquettes and chicken legs, Oleg Fogel for fireworks and golf-cars,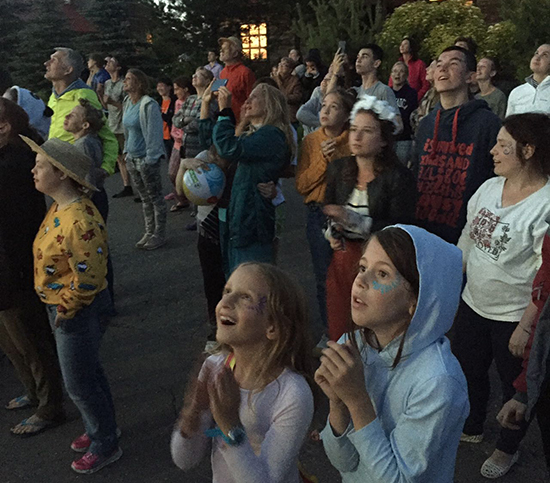 Cossacks for their songs, singer Irina Surina for her performance, bikers for making dreams of many children and adults come true, Sorochany Resort administration for patience and understanding, Natasha and Hannes Chopra for organizational help and ideas, and to all our wonderful volunteers for everything!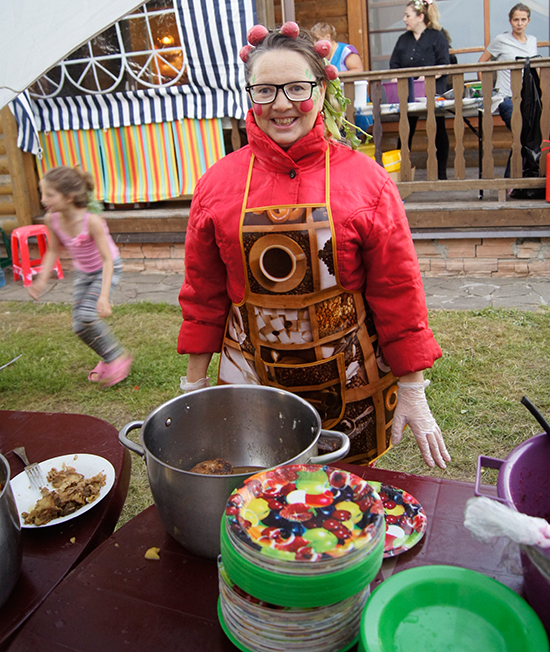 Thank you, our dear cooks, for the extremely delicious meals!!!
To see all the pictures from the camp please click here.