The Ship of our Hopes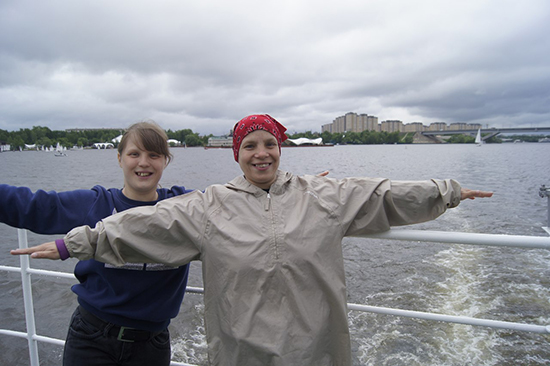 On 20 May, we celebrated on our favorite annual Ship — the celebration of the end of the school year. The children from orphanages, guys from the psycho-neurology institutes, mothers with children and teachers sailed to the Bay of Joy on the boat where volunteers had already prepared many interesting activities, so everyone could find something to do. The pelting rain that had started in the morning was over by our arrival, then the weather cleared up and everything went well!
The most anticipated moment of the celebration – "The Ship of our Hopes" – is always about kebabs! This year, Rosinter brought us kebabs, vegetables, fruit and pies. Thank you so much, everything was really delicious! A friendly team of volunteers cooked the kebabs.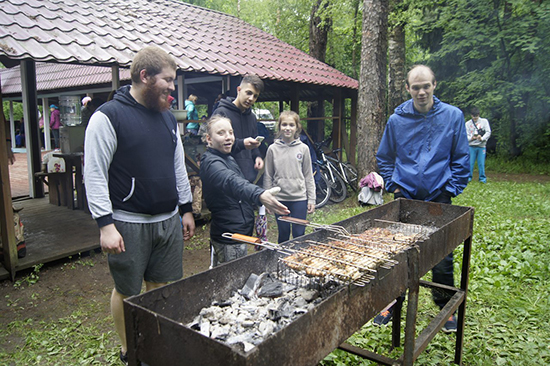 Thank you, unsurpassed "workers of the knife and skewer", Stanislav, Khetag, Lesha, Machel, Igor, Grisha, and Victor!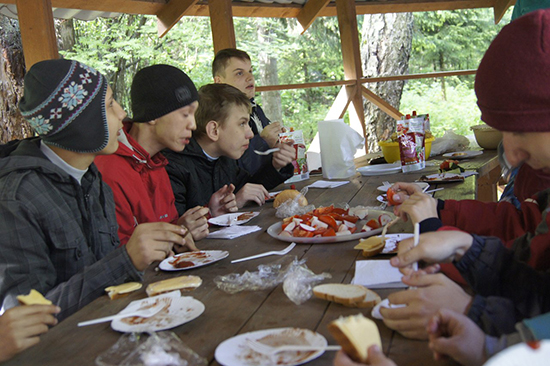 For many years, we have participated in the festival "The Ship of our Hopes", made wishes and released balloons into the sky. This year, it was decided that we need to come up with a more ecological action. As a result, we released doves! But first, we looked at them, stroked them and, of course, made wishes.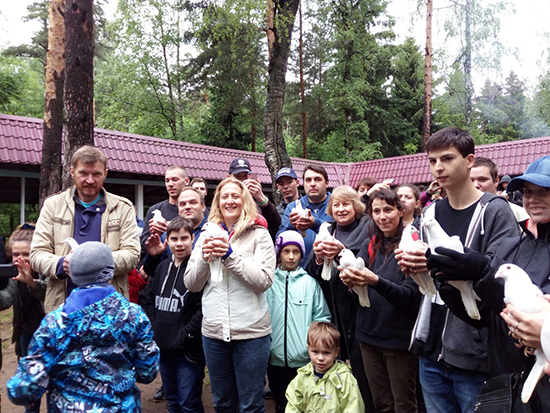 On the way back, we had a concert on the boat (our traditions are unshakable).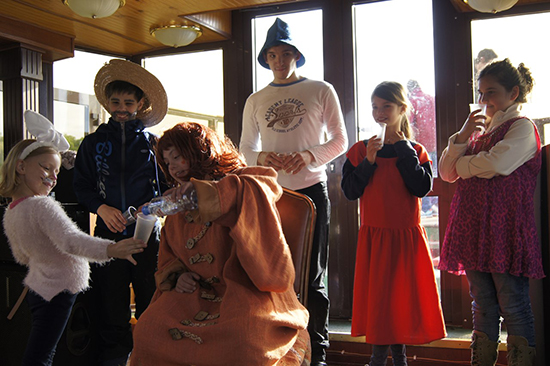 We started with a small, but spiritual "theater on wheels". The 'Ivan Ivanovich Samovar' scene by Daniil Kharms was set right during the holiday by our experienced studio directors Galya and Yaroslav. Then, anyone who wanted to could perform – they sang (being accompanied by Yaroslav, and without him), and read poems. Lyosha suggested a game related to attention, and there were many children who wanted to pass the test.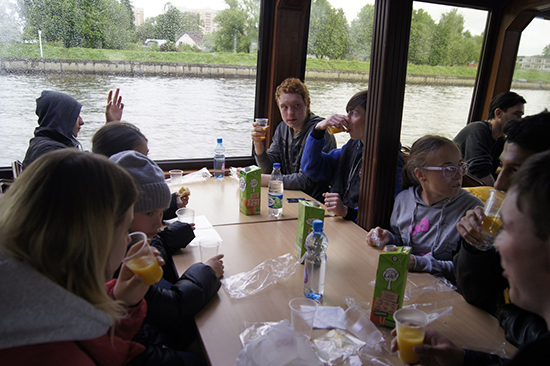 PepsiCo gave us a lot of Dobry juice. Therefore, we had drinks to wash down the treats provided by Rosinter! Thank you, dear supporters! Our volunteer Masha Mironova collected juice cartons and cups for recycling. Masha encouraged the children to exchange empty packs and cups for candies – we really do like such environmental consideration!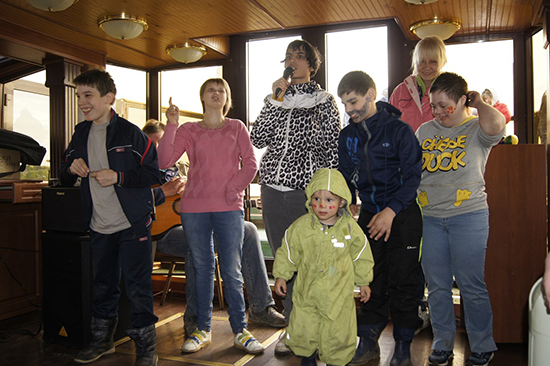 Thank you to everybody for making this day happen!