2006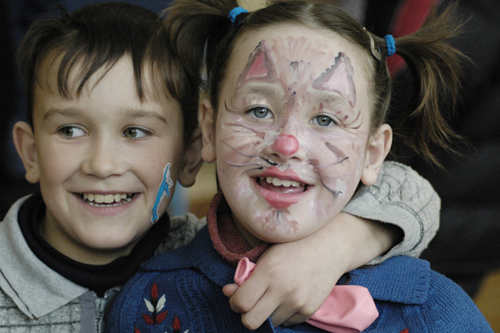 ---
Gagarin. February 2006
In February 2006 we have spent two remarkable days in the orphanage of Gagarin in Smolensk area. We together painted magic towns and countries on the walls. We learned to play together, to blow long balloons and to make nice animals from them. And the next day we played football with the older children from the orphanage. And now we have lots of new friends!
Fryazino. August 2006
And we are again in Baby House in Fryazino with a great surprize for kids. We have brougth them new sandpits. Now they can make so many sand castles! We played with kids on a new playground which was equiped with support of UNICEF this summer. We have brought acrylic paints and painted the playground. Kids who walked there also wanted to take part in the painting. It's good it's easy to wash fresh acryl!
And then we had tea and pies with teachers and headmaster Tamara. Thank them!