2016
20/01/2016 A Visit to Sergey Obraztsov's Museum-Flat
On 20 January Maria's Children were invited to visit the museum-flat of Sergey Obraztsov, talented actor and stage director, founder of the unique puppet theatre and its changeless leader for over 60 years.
Sergey Vladimirovich had been living in Glinishchevsky lane since 1937 till the end of his life. This museum was founded at the initiative of his wife and children, so the interior has been completely conserved and some traditions which the family used to keep in the host's lifetime, are still supported.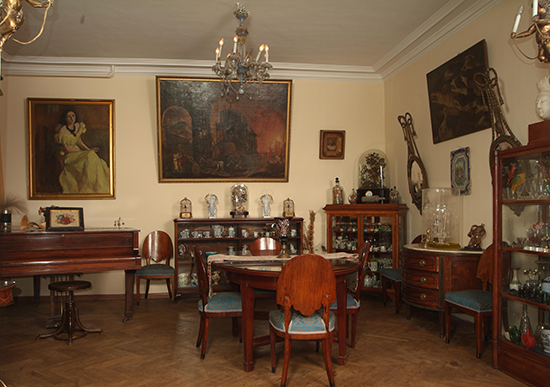 The kids from the Family Care Assistance Center "Sputnik" visited the sitting room and the "Mirror-world" – a room into which a mirror-door leads. They got a view of unusual objects, such as puppets, traditional toys, masks, exotic and old musical instruments, paintings. As the guide told us, this collection was gathered by Sergey Obraztsov during his trips around Russian cities and many overseas countries because all his life he sought an opportunity to develop the art of puppet theatre, tried to keep national puppet performance traditions. The young guests were shown to five types of puppets, differing by the means of manipulation.
We thank the museum staff member Lora Anatolievna Kareva for invitation and interesting excursion, and hope to continue our acquaintance.
27/01/2016 Together at the Festival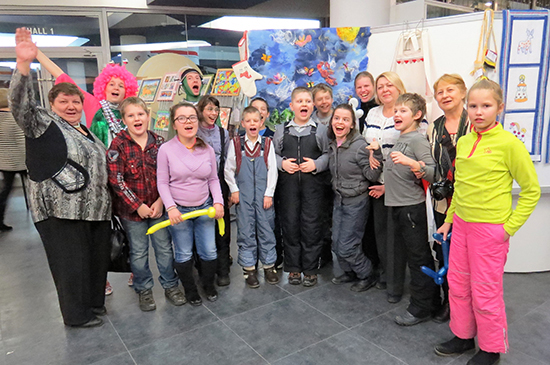 On 26 January the final stage of the annual Applied art festival for young special needs' people took place at the Moscow Planetarium.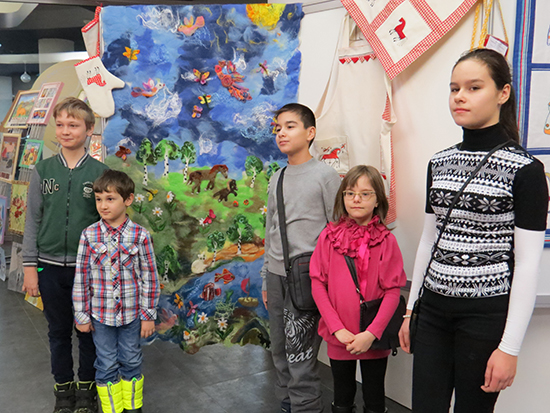 Maria's Children studio was represented by kids from the boarding school№31for children with locomotion system disorders, FamilyСare Assistance Center№1, young people from psychoneurological institution№1and children recovering from oncological diseases. Collective felt picture made by our students at the art classes became the prize winner in the category "Create together".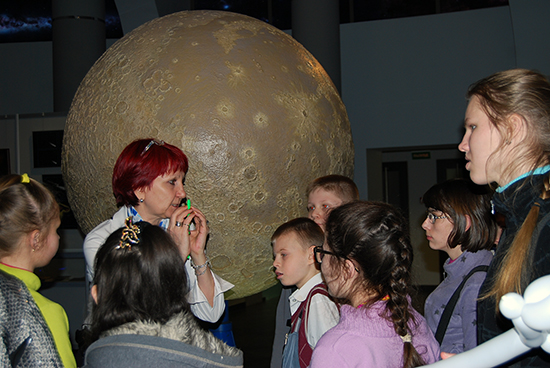 The young participants listened to the concert of Russian pop-stars with great pleasure, attended an exciting excursion about planets at the Urania Hall,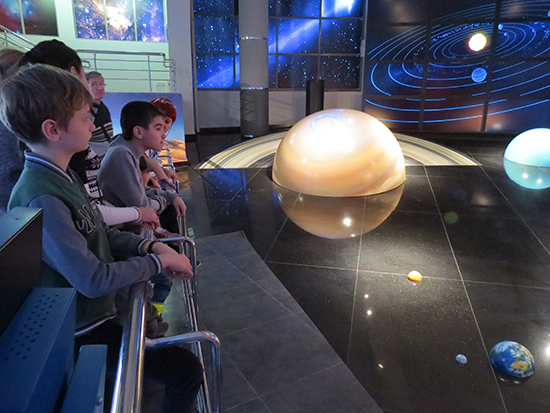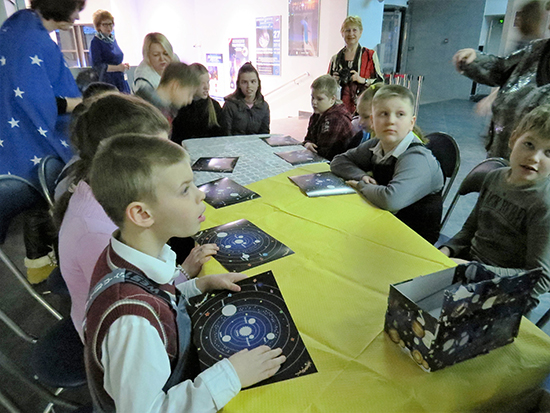 took part in various master-classes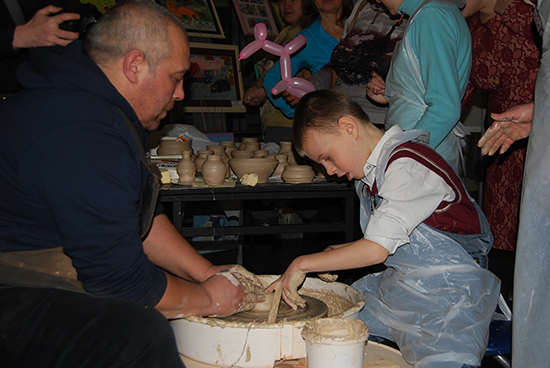 and interesting experiences.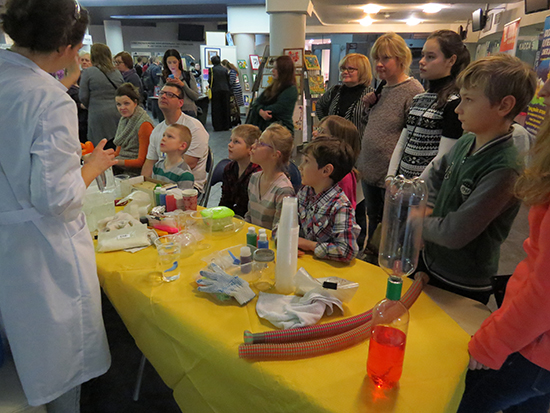 We are grateful to the festival organizers! To see more photos please click here.
16/02/2016 The Magical Mystery Bus
A short film documenting the annual Clown Trip to Russia, led by Patch Adams in November 2015. Created by: Asya Segalovich, Sofia-Zlata Shestakovskaya, Mariia Vereshchak, Joe Worthington
27/02/2016 We enjoy buns!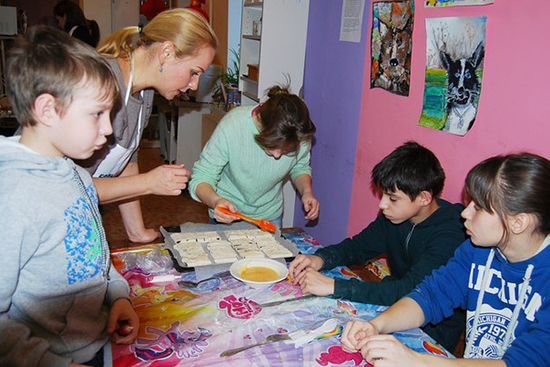 Today, in addition to our regular art lessons, we had a culinary master-class which was held by a volunteer group from InterNations Community. In the beginning we created various sweet buns and then altogether degusted the result with great pleasure. Imagine the smell that filled the studio! Besides, the tea that we drank was also unusual – it was grown on intact banks of the Western Lake and has a thousand-years history. One of our today's guest brought it straight from China. Both children and grown ups enjoyed everything very much - the process and the result, and everyone was glad to get acquainted. Thank you, dear InterNations volunteers, we are always glad to have such guests!
29/02/2016 A contrabass visited us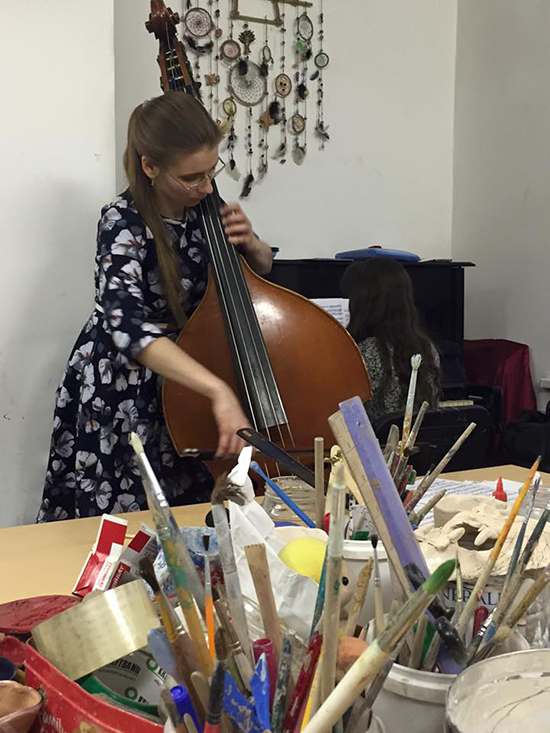 Today the Moscow Conservatory graduates Dasha Popras and Nastya Larionova paid a musical visit to our children. Dasha dropped in several times before with sweets but this time she brought her instrument – contrabass (surely, our piano is always ready to join in. The young girls performed rare and beautiful music by Schubert, Gliere, Saint-Saens. Some children even practiced a little bit to sound the instruments. It was wonderful, unusual and inspiring. Thank you, Dasha and Nastya!